How to Live the Road Warrior Lifestyle
Maybe you've seen or heard of someone who can work on-the-go? They have a remote job that allows them the freedom to work from where they want, probably when they...
Storage Tips
Maybe you've seen or heard of someone who can work on-the-go? They have a remote job that allows them the freedom to work from where they want, probably when they want, and you want that for yourself.
Fortunately, the ability to work from a vehicle (or mobile home) is more popular than ever, and the increasingly common 'digital nomad' lifestyle becomes available to more and more people by the day. If you're looking to become a modern road warrior and take life out on the highway, Access Self Storage wants to help shed some light on exactly how that would look, and what steps you need to take to turn that dream of living in an RV full time into a reality.
What is a Digital Nomad?
A digital nomad is someone who works while traveling. They are often self-employed and/or work remotely, making it possible to live a location-independent lifestyle. Digital nomads have freedom over their "when and where", and work on the move with just a laptop and an internet connection.
Digital nomads can work from anywhere in the world with reliable internet—from beach resorts to bustling cities to a small coffee shop in Midwest America. Since technology makes it easier for them to do their jobs without being tied down to one place, digital nomads can often find opportunities that other people don't have access to or don't even know about yet. With no need for long commutes or expensive offices, digital nomads have more control over their time and money than most people—allowing them to save up for travel plans or invest in another business venture of theirs.
It takes little convincing for most people to understand the appeal of this lifestyle.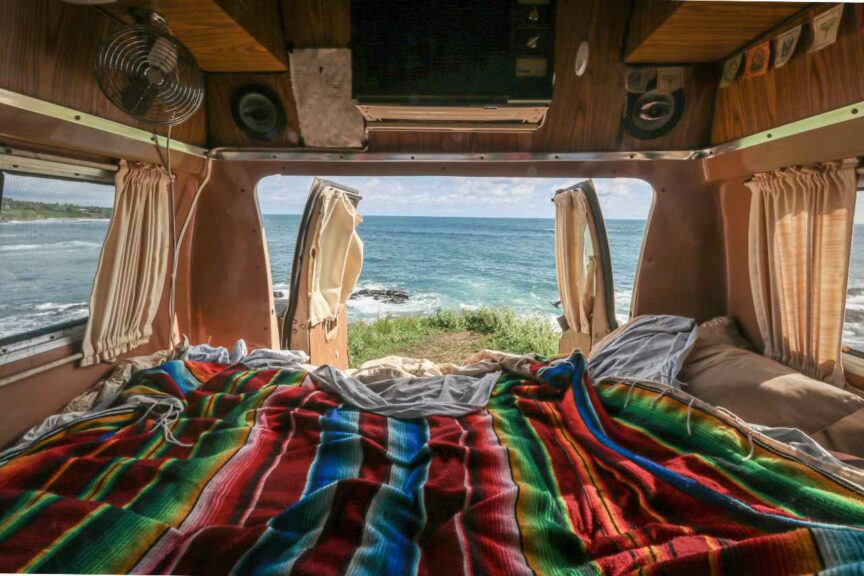 Tips to Start Working From the Road
For those looking to become a digital nomad and work remotely, there are some tips you should keep in mind. Here are some helpful tips for anyone wanting to make the leap into this lifestyle.
Find Work That Accommodates. To live on the road, you need an occupation that facilitates that lifestyle. First, you will want to create a professional portfolio or website showcasing your skills and experience as well as any other services or products you offer. This will help potential employers find what they are looking for, and it will give them confidence that you can handle working from anywhere in the world.
Tap Into Your Network. If you specialize in certain types of work (e.g., coding, graphic design, or copywriting), consider joining relevant forums or communities where people with similar interests congregate—this is a reliable way to network, showcase your skills, and land gigs faster.
Figure Out Which Vehicle Works Best. Obviously in order to live on the road, you'll need a vehicle that accommodates your quality of life expectations. We'll address this in more detail in the upcoming section.
Types of Vehicle Homes
While some people are content to have a mobile home that they pick up and relocate every few years, most digital nomads would rather be a bit more active than that. As such, the most common approach they take is to refurbish (or build from the frame up) a camper van, sprinter van, or RV into something they can call home.
RVs
Living in an RV has become increasingly popular as people look for alternative lifestyles and more affordable ways to travel. Despite the spatial limitations of living in a tiny road-bound home, many people are turning to life on the open roads for its numerous benefits. For many, the pros outweigh the cons.
The cost of living in an RV full time is also a draw for many. Without having to pay rent or utilities, you can move around without making a commitment to one place while still having access to all the modern amenities like running water, electricity, and internet. You can even get creative with your RV setup and make it feel like home with furniture, decorations, and supplies that fit your lifestyle best. The larger the RV, the more versatile your options for what all is included in the ride.
Another great benefit of life on wheels is, of course, the adventure. From camping trips and festivals in the summertime to winter skiing or snowshoeing trips in colder climates—there are numerous activities available no matter what time of year it is.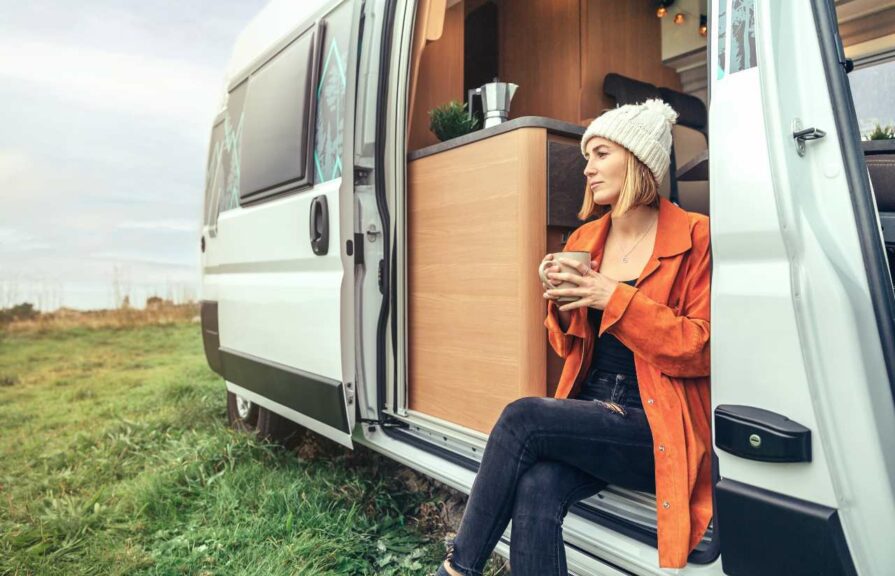 Vans
Living in a sprinter van is an increasingly popular lifestyle choice for people of all ages, and more affordable than the RV option. Not only does this lifestyle provide an opportunity to explore and discover new places, but it comes with several other advantages as well.
The main benefit of living in a van is the cost savings it offers on living expenses. Like with an RV, rent, bills and other costs associated with traditional housing are eliminated. Instead, travelers can explore different areas while simultaneously saving money every month. You might not have as much space as an RV, but if you don't need it, then this is an incredible, affordable option. Plus you can always tow a smaller, mobile storage unit behind your vehicle for additional storage/supply, should you need it.
How Self Storage Can Make Your Nomad Dreams Come True
Exciting, isn't it? We think so, too. That's why we at Access Self Storage want to help everyone interested in the digital nomad experience have a chance to pursue that lifestyle. For many, this means needing to sell or store a large amount of their belongings, both of which can be a daunting task. For all those items you'll be storing while enjoying your new lifestyle, Access Self Store has expert customer service, multiple storage unit size options to accommodate your needs, and locations throughout the northeast to help get you on the road.
No matter where you are in the northeast, we'd be honored to play a part in getting you started down a vibrant new life, full of potential. If you're not sure what kind of unit is right for you, view our size guide to help determine what type of storage unit is right for you. After you find the size and type of unit you need, rent and reserve your unit at a location near you!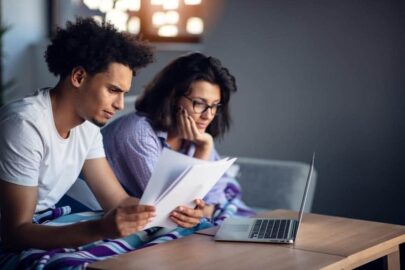 How to Sort Through a Relative's Items After a Life Event
Big life events— such as a family member moving, downsizing their home, or passing away—can occur suddenly or unexpectedly. When these things happen, you may have to help take care of the items that are left behind. Keep the following few downsizing tips in mind to avoid turning your Congers, NY, home into a cluttered storage unit for your loved one's belongings.
Read