Management Services
Work with the Best – GROW LOCAL WITH ACCESS
Partnering with you
Working with Access is Easy

OPEN IT
Put our exceptional experience to work for you. Our executive team has over 90 years of experience opening, managing and optimizing self storage facilities.
FILL IT
Longer rentals mean faster rent-up and more revenue in your pocket.

PROFIT
Access' proven pricing program offer renters a choice of products base on convenience. Maximize your growth with more premium units rented.
---
Over 45 Year track record
Access Management – Winning Numbers
Over 2 million square feet of self-storage has been managed by Access.
Access has over 90 years' experience in self-storage in just our executive team.
25% of all 3rd-party managed storage facilities in Northern New Jersey are managed by Access.
Access exceeds the industry average by 113% in tenants who rent for longer than 2 years.
25% to 35% of Access renters choose premium units. Again, more revenue for you.
---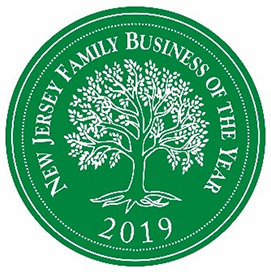 Nationally recognized Leaders
Awards and Serving the Industry
The Access executive team isn't just knowledgeable… they're nationally recognized leaders in the self-storage industry. TWO Access employees have served as president of the national Self-Storage Association. When you partner with Access, you get the confidence of knowing you're partnering with the best in the business.
New Jersey Family Business of the Year award – 2019.
Foy Cooley, Co-founder and CEO of Access Self Storage, is a past president of the national Self-Storage Association and a member of the organization's "Hall of Fame."
James Greco, President of Access Self Storage, served as president of the New Jersey Self Storage Association – 2020.
Proven Success
Access Management Co. delivers peace of mind and profit when it comes to managing your self-storage property.
We're passionate about self-storage, and it shows. With more than a 40-year track record of success in partnering with entrepreneurs like you, we will market, price, fill, and maintain your facility so you can consistently enjoy maximum revenue.
90+ Years Experience
from our Leadership Team
Helping you at every step.
Free Consultation
Contact Us Today