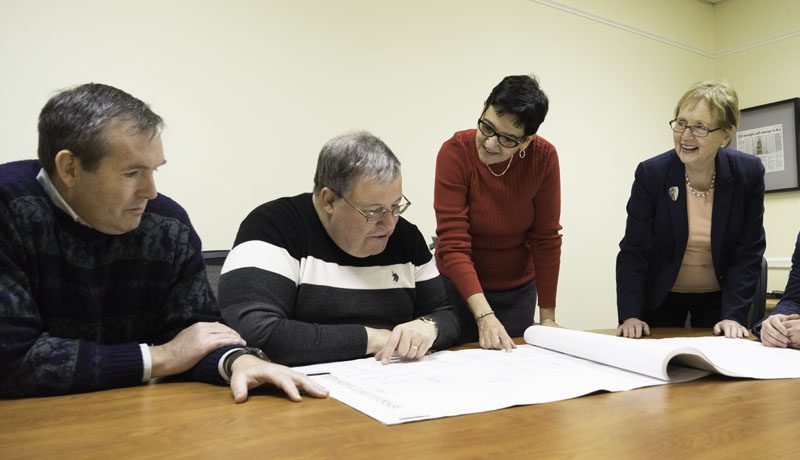 Every team member is vital to our ability to serve our customers, clients, and communities. We work hard to please, we love our work, and we have fun.
Foy Cooley, Co-Founder and CEO
Foy founded Access Self Storage with her husband Ken Cooley and now has over 40 years of self storage experience. Prior to Access, she and Ken were both financial analysts on Wall Street. Both Ken and Foy have served as trustees of the New Jersey Self Storage Association and as  President of the National Self Storage Association.  Foy was elected to its Hall of Fame in 2009.  She holds a degree in economics from Sweet Briar College.
Foy's motto:    "Customers and clients, team members, and communities are the heart of our business."
James Greco, President and CFO
Jim has helped Access double in size with acquisitions, new ground-up developments, and new third-party management contracts since he came to Access in 2003.  He also managed over a dozen financings. Prior to life with Access, Jim spent 24 years as an accounting professional, primarily in building services.  Jim is a Director of the New Jersey Self Storage Association.  He holds a CPA license and is a graduate of Pace University.
Jim's motto:  "Do it now."
Michele Cavaliere, VP Operations
Michele makes sure we deliver on our promise of Helping You at Every Step, keeping our properties in tip-top shape and staffed with knowledgeable and compassionate storage specialists.   In her life before Access, Michele managed car rentals for the major NYC airports (Newark, LaGuardia, and JFK), eventually expanding to Regional VP for 10 states for National Car Rental. Later, she helped set up the NYC Bikeshare program.  Michele has a BS in Management from NYU Stern School of Business.
Michele's motto:  "Yesterday's answer usually has nothing to do with today's problem."
Graham Cooley, VP Development
Graham knows our territory better than anyone else.  For Access, he finds and coordinates the acquisition and development of new properties.  While in school, Graham spent many summers working on self storage maintenance and manning the front desk.  Before returning to Access in 2003, Graham managed sound design for musical productions in London and worked at Goldman Sachs.  Graham graduated with honors from the University of Colorado and attended NYU Graduate Real Estate program.
Graham's motto: "Everyone can do something that makes a difference."