Get Outside This Summer with the Help of Self Storage
You're not far from fun outdoor adventures when you live in Saddle Brook, NJ. In fact, the city is filled with recreational activities to keep kids and adults entertained every day of the year. Whether you're into camping or sports, you'll notice the clutter start to pile up due to all the gear in your house. Access Self Storage is here to help you pick some fun activities while keeping a clutter-free home.
Storage Tips
Things to Do in Saddle Brook, NJ
Saddle River County Park gives local residents much to do, from playing tennis to having a picnic in the shade. This 577-acre park has five individual park areas with ponds, athletic fields, and walking and biking paths.
Saddle Brook residents also have other things to do outside of the park, such as golfing at one of the many courses in the area. With summer in full swing, there's no better time than now to take the clubs, tennis equipment, and other sports gear out of storage units for some fun in the sun.
Tips for Storing Your Sports Equipment
It doesn't take long for athletic equipment to clutter your home, especially if you have kids who are enrolled in different sports. Access has a few tips for storing your equipment neatly and out of the way.
Peg boards and cubby storage
Peg boards give you a way to use your walls as a storage solution. Install some peg boards on an empty wall, and store everything from hockey sticks and bats to helmets and tennis racquets.
Laundry bags for sports balls
See-through laundry bags come in handy for storing all of your sports balls in one convenient place. You'll get them up off the floor and easily be able to see which one you need for the game.
Storage units for extra space
It's not always easy to find extra space at home, which makes self storage a wise option. You can store all of your sports equipment in a climate-controlled space, keeping things like your golf clubs in pristine shape until you need them.
Win Summer with Storage
If you're knee-deep in sports equipment, we have storage units in various sizes to free up space at home and keep it all in one place. You'll have the freedom to move around while having your equipment nearby when you're ready to play.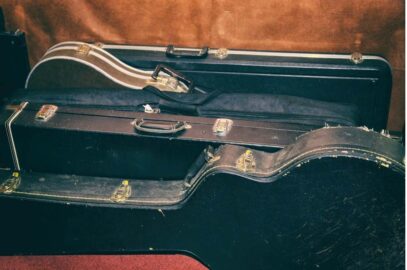 How to Keep Musical Instruments Safe in Storage
Whether they are a source of livelihood, an endeared hobby, or merely an object of sentimental value, musical instruments are often one of our most cherished possessions. Unfortunately, they are also subject to quick damage if not cared for properly, and their storage is no exception.
Read