Storing Winter Clothes for Easy Retrieval
The seasonal shift from winter to spring provides not only an excellent opportunity to focus on changing your wardrobe, but also on streamlining your belongings and enjoying the cognitive and health benefits of a less-cluttered life.
Storage Tips
The seasonal shift from winter to spring provides not only an excellent opportunity to focus on changing your wardrobe, but also on streamlining your belongings and enjoying the cognitive and health benefits of a less-cluttered life.
Whatever your reason, taking time now to properly store your winter clothes is almost guaranteed to make your life easier when you need to retrieve them next year.
First, decide what items you no longer want and plan a trip to Goodwill or decide how you'd like to dispose of them.
For those things you are keeping, remember that storage is really about retrieval. Here are five steps to make your life easier next fall.

1. Invest in the right containers for the job
For storing lighter-weight clothes, use plastic containers rather than cardboard – the more airtight the better.Cardboard boxes don't give adequate protection against insects or humidity and aren't recommended for any clothing. Whenever possible, roll your clothes instead of folding – it helps to maximize the space and prevents fold lines when removed from storage. For clothes that do no roll easily, use tissue paper between layers and folds, in order to reduce wrinkling.
When storing boots, heavy coats and linens, use colored durable plastic containers to handle the increased weight and label them properly. Take a tip from hikers – use tissue paper or newspaper inside your boots to absorb and wick away any moisture.
2. Ditch Nasty Smells – Don't Trade Them For Toxic, Nasty Smells
Cedar blocks or bags of lavender are good methods to keep moths at bay and keep your clothes smelling fresh. Don't be tempted by aerosol sprays that claim to achieve the same effect, especially if you have pets or children in the house. Blocks and cedar balls are readily available at most hardware stores.

3. Clean Your Clothes before Storing
Clean your clothes thoroughly before putting them IN storage so that taking them OUT of storage is as hassle-free as possible.
Use the hottest water allowed, in order to eliminate odors, stains, and dust mites.
Get rid of stains. Food stains can attract bugs.
Air out pieces that have been dry cleaned, before storing, in order to eliminate dry cleaning smells. Remove clothes from the plastic bags and if possible, hang outside for a few hours. Do NOT pack clothes in the plastic dry-cleaning bags.
4. Hang Your Clothes (and not yourself) Out to Dry
If you are using wardrobe boxes to store your clothes, avoid wire hangers. They stretch many fabrics when used for an extended amount of time and your clothes will need to be washed simply to get them back into shape. Almost all wire hangers are made of steel and there is the potential for rust, even with the protective coating. The ends of metal hangers are also sharp and can scratch or even cut your skin when moving handfuls of hangers at once.
Invest in wooden and/or plastic hangers in varying degrees of firmness to accommodate clothes of different weights. Padded hangers go a step further to protect the shoulders of garments from breaking down or warping, which can make them unwearable. Make sure that groups of hangers are all facing in the same direction and use a rubber band or small Zip-tie to tightly secure several together at once so they are easier to handle and organize.
Protect the shoulders of hanging garments from dust. Canvas bags are great to enclose your pieces and keep free of dust, but are heavy themselves and should only be used in combination with strong hangers. An old sheet secured over clothes will also work.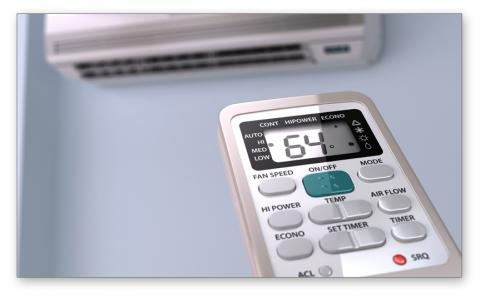 5) Climate Control
Store your clothes in a dry, temperature-controlled environment, protected from sunlight. Attics are perhaps the worst places of all due to the accessibility of insects, extreme cold in the winter and heat in the summer. Everyone is short on space, but don't jeopardize a few hundred or thousand dollars in a wardrobe by cutting corners.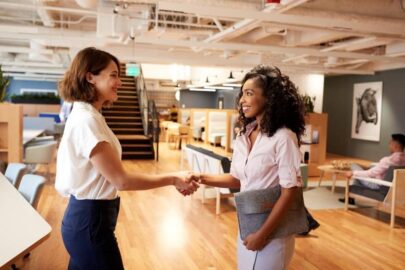 How to Find a Job in a New City During a Last-Minute Move
Depending on the circumstances, relocating for your career might be anything from thrilling to terrifying. And in the wake of the current coronavirus pandemic, job security isn't what it once was—leaving millions of employees wondering what's next. Luckily, technology can make relocating easier than ever. Skype and LinkedIn are just some of the tools that simplify finding a new job across the country. With storage units in Plainfield, NJ, and other communities around the U.S., the Access Self Storage team has met plenty of transplants. Following some basic job hunting tips can make forging your own new career path as pleasant and convenient as possible.
Read