5 Tips to Creating a Great Home Office
More people are working from home than ever before, so it's important to have a nice home office to help with productivity. Having your own space and keeping it organized—especially by storing your extra belongings at Access in Wayne, NJ—goes a long way in staying focused and efficient while working from home.
Decluttering
5 Home Office Ideas for Productivity
Make Storage a Priority
Good office organization is what makes you more productive while working at home. Invest in smaller bins or a larger storage unit to keep your office supplies, documents, and other things stored neatly out of sight. Leaving these things scattered on your desk will reduce your concentration and efficiency.
Don't Forget About Comfort
It's hard to work for hours on end in an uncomfortable chair. Get a comfy office chair to reduce back and leg pain. Place wrist support in front of the keyboard to keep your hands level and to prevent unnecessary strain as you type.
Liven Up Your Space
Green plants and colorful flowers will turn a drab home office into a lively place in which to work more effectively. Decorate your office with photos and decor to make the space more inviting. Don't get carried away with decorating, though. Having too much stuff in your space can distract you and take your attention away from work.
Reduce Visible Clutter
Not all clutter is paper and office supplies. Sometimes it's wires and cables. If you have a lot of cables and wires around your desk, it can make it look messy and reduce your focus. Zip-tie and hide the wires to make your desk look cleaner and clutter-free.
Bring in the Natural Light
What's a good office without a nice view? If you've got windows, open the shades and let the natural light fill your office space. Hang sheer curtains in front of the window to create softer lighting. The natural light will improve your focus and make the office livelier.
Office Organization Done Right with Access
When things start getting in the way, it's time to move the clutter to a storage unit at Access Self Storage in Wayne, NJ. We'll keep your belongings protected, organized, and out of the way, helping you to stay productive in a clean and organized space at home.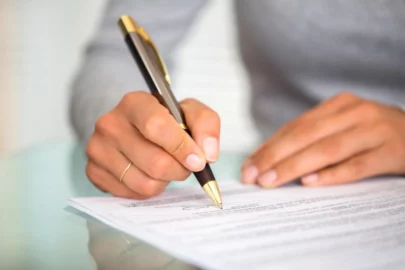 Can I Use Self Storage without Storage Insurance?
If it's worth storing, it's worth insuring. Access Self Storage has operated by that mantra since our inception. Think you're in the clear because you already have a homeowner's insurance policy? Not so fast. Two major misconceptions that our customers have regarding insurance and self storage include: The self storage facility insures items in its storage units. Homeowners or renters policies will automatically cover the items in storage. Both couldn't be more wrong!
Read