Self Storage Unit Facility in Woodbridge, NJ
Our Woodbridge, NJ location of Access Self Storage is conveniently located and jam-packed with features. Located immediately south of the New Jersey Turnpike by William Warren Park and west of Amboy Road, this location is near Highway 9 and Highway 440. Wherever you're coming from, it's easy to get to – no matter if you're a homeowner, business owner, or student. This location is close to the Woodbridge Center Mall as well, letting you drop by before or after weekend shopping trips.
Whether you're interested in some extra storage to reclaim part of your house or you're going through a major life change, we at Access Self Storage provide all of the units and features you need. We offer a wide range of storage units, from small, 5×5 units to larger units spanning up to 900 square feet. Our climate-controlled units allow for greater storage comfort and support, and you can have the utmost peace of mind with our free locks and individual unit alarm systems.
Worried about convenience? Don't be. We offer a free truck to use for moving in, an extra-wide driveway so you have plenty of wiggle room, and 24-hour access. We also offer storage shelves to rent for mere pennies a day, and we sell boxes and other packing supplies on site so you can avoid extra trips to the store.
You shouldn't have to worry about finding enough room for your belongings. Thankfully, with Access Self Storage in Woodbridge, NJ, you don't need to. Contact us to reserve a unit today!
Rent or Reserve? Renting online saves you TIME and MONEY. Reserving holds a unit for 10 days.
Local. Family Owned. Trusted.

2019 NJ Family Business of the Year Award
A+ Rating on BBB
40 Years serving New Jersey and NYC
Always giving back to your communities.

Security

Your storage unit door has its own separate alarm. You control the code. Get this highest level of security only at Access.

FREE Truck Use

Use our truck for FREE for half a day on move-in. We pay the gas. You pay the insurance. Call to reserve.

FREE Lock

Saves you $15 to $20.

24-Hour Access

Available for many units.

Drive-up Access

Unloading directly into your storage unit makes moving in fast and easy.

Boxes - Order Online

Curbside Pickup. Everything you need for packing is here.

Shelving

Awesome organization can be yours. Everything visible and easy to retrieve. We set them up for you.

Rolling Carts and Handtrucks

Loading and unloading made easier. Available at no cost.

Labor for Moving

We can help you find local labor for moving.

Earn $55 for Referrals

When your friend rents, we pay you $55.

Parking Spaces

Park your trucks, or cars within locked and secured gates. Rent your space month to month.

Climate Controlled Storage Units

Extra protection for your things. More comfortable for you.

Jumbo Units

From 350 to 900 sq. ft.

Extra-Wide Driveway

Even an 18- wheeler can get in and out easily.

Month-to-Month

No long-term commitment.

FREE Package Acceptance

Not going to be home? We'll hold your packages. Great for businesses, too.

Close to Major Highways

Near to Routes 35, 440, 1 & 9, NJ Tpke, GSP and the shipping port at Perth Amboy.

Environmental Support

Altogether our solar panels reduce CO2 emissions by over 25,000 tons per year. That's the same as planting over 600,000 trees.

Community Outreach

We are proud to be involved with the NJ 101.5 Adopt a Family, Marine Corp League Avenel Detachment Toy Drive, Barron Arts Center, Whisker Rescue Inc.,Woodbridge DARE/Community Relations Unit, Friends of the Library of Woodbridge Woodbridge Police Department Community Outreach Program and Twelve Baskets.

Community Resources

We have a Wegman's just 1.5 miles away, Woodbridge Center Mall and Menlo Park Mall are 2.25 miles away, Quick Chek with ATM is less than a mile and a great place to grab a bite is Strawberry's which is right across the street.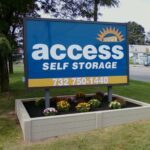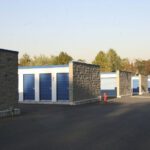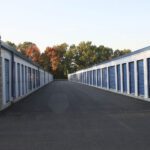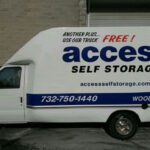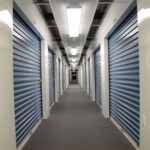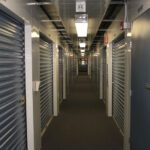 Bianca was a big help! She made everything so easy for me. Greatly appreciate her.
Never had a bad experience here. Have rented in 2021 and decided to come back for 2022...all employees I've dealt with have been nothing but professional and kind. Definitely recommend!!
Safe, well kept, well guarded, neat, clean … these are the best storage if u ever need one
The place and workers are very helpful. This place is better than other storage that rent increases twice a month for $50.00. Also the promotion got extended due of my sickness. Highly recommended Access self storage
As always, wonderful service!
, Isabel Munoz was very helpful to accommodate me last minute. She was very good
Excellent assistance from staff.
Interesting place. You must stuff everything in.
Great facility for storing my equipment. No complaints here. ?
I went to the facility today to get information and perhaps rent a storage unit. Ibrahim was so helpful. He explained everything and showed me different options to meet my needs. I was able to rent the unit today. Thank you !!
Super helpful and conscientious office staff Eboni
customer service is top notch, easy access , perfect location, recommended to anyone..
Easy access, fast registration and great location. Prices are also good.
Rahim's service has been exceptional! He is super friendly, knowledgeable, and patient and helped to answer all of our questions. I feel safe and comfortable on the storage property and would recommend this place to anyone! Thanks Rahim, your awesome attitude and support really made our day!!!
10+ stars. This place is very safe and there staff is very nice ..
Amazing service. Good place, big, cheap. Rahim is a very special manager.
I had a great experience at the storage facility.. the associate Kim help me pick out a storage unit that will help me the best.,.. she was great and very helpful.... I hope when you go to access self storage Kim will help you...
I am a local business owner and have allot of equipment and overflow, I called yesterday and spoke to Kim, she was great. She showed me multiple units and helped me pick out the one that fit my needs. The entire staff I met today were extremely friendly and courteous. Thank you so much Kim and trainee, you guys were fantastic. You both deserve a raise.
Great place to store your belongings 100% safe 24hrs. Very good customer service very helpful staff especially Kim who helped me choose the unit perfect for me. Never had any issues at this location. Definitely recommended for anyone. Best price also. Definitely 5 star highly recommended.
Conchita in the office was very friendly and helpful with all our questions. Excellent customer service. No complaints on the service nor the storage units.
---