Creative Ways to Reuse Your Moving Boxes
Moving boxes are a necessity for a move. But what do you do with them once they've served their purpose? Some people break them down and store them for a future move. Others get rid of them altogether. If you're looking for creative ways to reuse your boxes, Access Self Storage in Long Island City, NY, has a few ideas to get you started.
Moving
4 Ways to Reuse Your Moving Boxes
Turn them into toys for your kids.
Have you ever bought a present for your children only to see them play with the boxes more than the toys? Kids love boxes and use their imaginations to turn them into everything from racing cars to rocket ships. You can also use your unused boxes to build your children a fort. If you run out of ideas, just hand your children the box. They'll turn it into something in a matter of minutes.
Make them a pet-friendly pad.
Cats also love boxes and will jump inside if they're left on the floor. If you cover your boxes with fabric, you can turn them into cat scratching pads. You can also stack them on top of each other and make a cat condo with separate floors for your furry friend.
Use them for compost.
If you have a compost pile, you can mix in your cardboard boxes. However, you'll need to cut them into smaller pieces to make the most use of them. Large cardboard pieces break down slowly and will bring your compositing pile to a halt. Use a shredder to cut the boxes into tiny pieces, or simply cut them with scissors to the desired size before adding them to the compost.
Transform them into storage bins.
Don't want to pay $20 for a fabric-covered cardboard box at the store? If you have boxes and some fabric, you can make your own custom storage bins. Like the pattern of a dress but don't wear it anymore? Cut it up and fit it around a box. You can make stylish storage bins in different sizes to keep small and large items organized neatly in your bedroom and closet.
Need Boxes? Access Self Storage Has Them
Whether you're moving a little or a lot, you'll need some moving boxes and supplies for your things. At Access in Long Island City, NY, we have everything from specialty boxes to bubble wrap and uninked paper to help with your move. Need boxes for hanging your clothes inside or heavy-duty boxes for electronics? Our moving supplies can protect your belongings while moving and during storage.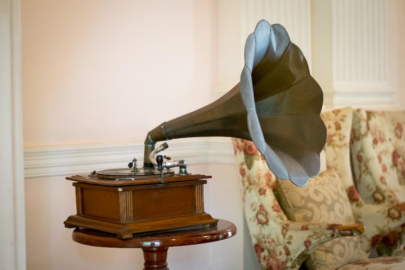 Hold Onto Your Nostalgia: Storage Solutions for Sentimental Items
Some items hold sentimental value, whether it's Grandma's pearls or a toy from your childhood. It can be hard to let certain things go – that is until they start cluttering your home. You don't have to sell or toss them aside just because they start to get in the way, though. Access Self Storage has several steps for taking advantage of our storage units in Congers, NY as you keep your items away from home.
Read