Your Guide to Holiday Events in Clifton, NJ
Clifton, NJ, has plenty to do when it comes to holiday events. Regardless of if you're a long-time resident or just visiting for the holidays, you'll discover plenty of local...
Moving Storage Tips
Clifton, NJ, has plenty to do when it comes to holiday events. Regardless of if you're a long-time resident or just visiting for the holidays, you'll discover plenty of local holiday events that'll put you in the festive spirit. Regardless of the holiday you celebrate during this season, there is something for you to do!
The busy holiday season is right around the corner for most families, so start thinking of your holiday plans with our guide to everything local to do in Clifton, NJ.
Holiday Events In Clifton, NJ
Clifton, NJ, has many holiday events for people to attend. Being a family-friendly community, there is something to do for everyone, including the kids. Check out this guide to the events happening around town this holiday season!
Clifton City Hall Christmas Tree Lighting
This event is perfect if you're looking for Christmas lights in Clifton, NJ! The annual Clifton City Hall Christmas Tree Lighting is coming up. This is one of the best Christmas light shows of the year.
This event is free and fun for all families. Be sure to look out for the date and times of the lighting ceremony!
Tree Lighting at Clifton's Historic Botany District
Botany Village typically has a tree-lighting ceremony in Sullivan Square to celebrate the start of the holiday season. You can expect face painting, a visit from Santa, and musical entertainment at this event! If you bring your camera, you can get a free picture with Santa Claus himself.
The Botany Village tree lighting ceremony typically happens during the first week of December. Be on the lookout for the date and time!
Candyland in Clifton
The Clifton Department of Parks and Recreation presents Candyland just in time for the holidays. Children and families can participate in the continuous Candyland-themed activities throughout the evening. Activities include rides on the Santa Express Train, Reindeer Flight School, Flashlight Candy Cane Hunts, and Candy Cane Play Station. There will also be DIY holiday crafts and opportunities to write a letter to Santa. Best of all, Santa will be there!
While you can purchase tickets at the event, pre-registering will give you a discount. You can register for the event online or at the Parks and Recreation office. Information for the event includes:
Cost: $8/person if you pre-register and $11/person the day of the event.
Date: 12/10/2022
Time: 5:00 PM – 8:00 PM
Address: Clifton City Hall. 900 Clifton Ave.
Pre-registration ends 12/8/2022
Candyland is one of the kids' most fun holiday and Christmas events in Clifton. So don't miss out, and pre-register for tickets today!
New Year's Eve in Clifton, NJ
The Barrow House in Clifton has an annual New Year's Eve event. Ring in the new year with delicious food and drinks. The Barrow House also offers an "Old-Fashioned Christmas" from November 25th to January 1st to celebrate the holidays.
Look out for more New Year's Eve events for adults and families soon!
Partner With Access Self Storage for Holiday Decor and Gift Storage
Whether you're planning to take part in any of the festivities in Clifton or planning your own soiree, holiday decor and gifts can take up a lot of space in your home. Access Self Storage offers storage options in many sizes to help you clear up space in your home during the holiday season.
Storage Units for Gift Storage
Are you worried your kids might find their holiday gifts hidden in the house? Put them in a self storage unit to stay out of sight and where your kids won't find them. Using a self storage unit for gift storage can ensure your children are surprised when it's gift-opening time this holiday season.
Store Your Holiday Decor Once the Season Ends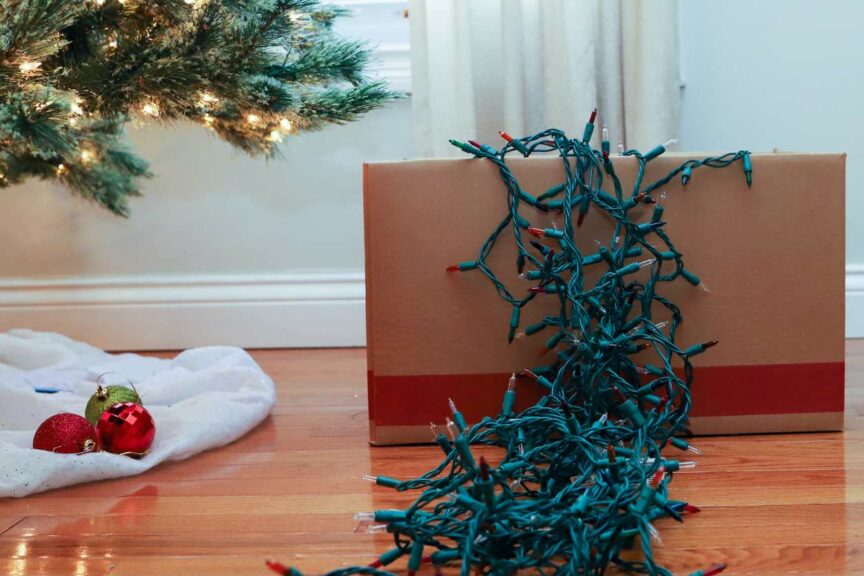 Once the holiday season comes to a close, the best place to put your holiday decor is in a self storage unit. Doing this allows you to free up space in your home and not worry about the extra clutter. Each year, it can be part of the family tradition to get all the holiday decor out of the storage unit to set up in your home.
Happy Holidays From Access Self Storage
Whether you're celebrating Kwanzaa, Hanukkah, Christmas, New Year's Eve, or any other holiday, there is an activity for you. Clifton, NJ, is full of holiday events for everyone of all ages. At Access Self Storage, we want to partner with you to make each holiday season the best yet. You can remove clutter from your home and feel more organized by providing a safe place for your gifts and holiday decor.
Contact our Clifton, NJ, storage facility today to find out more about our available self storage options. We offer climate-controlled units, drive-up access, ground-level entry, and month-to-month leases to make storing your items as convenient as possible. You can even rent a U-Haul truck or get moving boxes from us. We look forward to hearing from you and wish you happy holidays from those of us at Access Self Storage.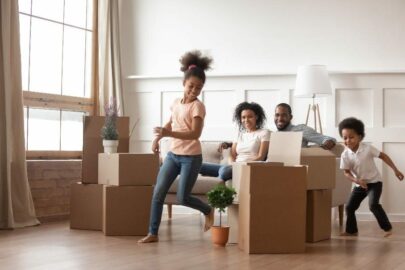 Creative Ways to Reuse Your Moving Boxes
Moving boxes are a necessity for a move. But what do you do with them once they've served their purpose? Some people break them down and store them for a future move. Others get rid of them altogether. If you're looking for creative ways to reuse your boxes, Access Self Storage in Long Island City, NY, has a few ideas to get you started.
Read