Planning to stay 3 months or more? We'll give you 2 FREE hours of moving services on 5 X 10's or larger!
Self Storage Unit Facility in Long Island City, NY
Looking for a space for your stuff in Long Island City, NY? Look no further than Access Self Storage. Conveniently located just off the Long Island Expressway near Borden Avenue, our location is close to Newtown Creek and easy to get to from I-278 or I-495. Thus, we're an ideal storage solution for the cramped city dweller hoping to space out a bit, or a business owner with the same issue.
Our storage units range in size from small closet-sized units to spaces with nearly 2,000 square feet. They come with several other benefits, as well. The units are individually alarmed for added security, and you never worry about sudden rent increases with our Rate-Lock Guarantee. In addition, our truck and driver can help you move into your storage unit rental.
Storage shelving is available to help organize your unit, in addition to boxes and supplies that may be purchased onsite. We're proud to offer free package acceptance to give you peace of mind for deliveries. Month-to-month rentals mean unused rent can also be refunded if you need to move out early. Our storage solutions give you a flexible, convenient place to store your things for as long or short a term as necessary. When it comes to storing and moving, Access Self Storage is committed to helping you at every step.
Ready to rent from Access Self Storage in Long Island City, NY? Call our office for more information, or reserve your unit online today.
Rent or Reserve? Renting online saves you TIME and MONEY. Reserving holds a unit for 15 days.
Security

Most of our storage units are individually alarmed. Our storage specialist will provide further details.

Month to Month Rental

All of our rentals are on a month to month basis with no long term commitment required. Stay for as long or short a time as you like.

Rent Refund

Ask about our policy for refunding unused rent when you move out. You won't find this benefit at other storage companies.

Free Truck and Driver

Our truck and driver will come to you when you are first moving into storage. Call (718) 729-0442(718) 729-0442 for details and to reserve the truck.

Benefits for Business

Loading dock, pallet jack, heated storage, easy access for large trucks, monthly parking spaces plus proximity to BQE, LIE, Midtown tunnel head the list.

Parking Spaces

Park your trucks, or cars within locked and secured gates. Rent your space month to month.

Boxes and Supplies

Save time and money by purchasing all your boxes and moving supplies at this location.

Rolling Carts

Available to help move your things to your unit.

Storage Shelves

Rent them for pennies a day. We even set them up for you.

Moving Assistance

We can help you find local movers to assist you with your items. We can also recommend a full-service moving company.

Free Package Acceptance

Nice for when you are away from home or running a small business.

Large Loading Dock

Accommodates multiple trucks at once.

Extra-Wide Driveway

Even an 18- wheeler can get in and out easily.

Community Outreach

We are proud to be involved with the Juvenile Diabetes Research Foundation, Toys for Tots, Girl Scouts, FDNY and Wheeling Forward Inc.

Community Resources

We are less than a mile to the Midtown Tunnel, LIE and BQE. There are also many businesses around us and a great place for a quick bite is Spark's Deli across the street.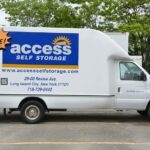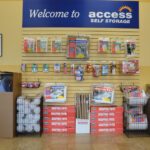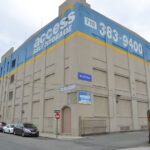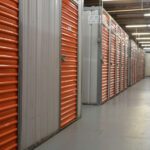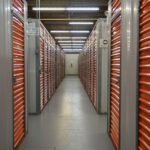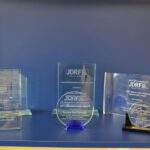 My partner and I chose Access Self Storage while we were in-between locations during COVID. I cannot express how kind, flexible and affordable this storage facility and its customer service team was. Access Self Storage gave us an incredible deal and even a coupon on a moving company. Not only was it affordable, but the team was understanding when we moved out early and waived the early cancellation fee. I would highly recommend Access Self Storage to anyone in the area in need of storage space.
Access Self Storage is a great place. They are always cleaning/painting and keeping the building very tidy, a good quality for a storage facility! Very friendly staff and always accommodating and thoughtful. We recently upgraded our unit and Jeanette in the office was so great at getting us a great unit on the same floor to make the move that much easier! Thanks Access Self Storage!
BEST storage place !!! The staff is 5 star. Extremely knowledgeable , very polite and patient. Make you really feel welcome and address all your needs. The facility is nice, safe and well maintained. The prices are the cheapest I have come across ( and I have shopped around) . I highly recommend Access Storage to anyone looking for a place. You won't be sorry!
I been renting here for years and I have to say every time I go the staff makes me feel right at home and comfortable as if I'm family. Any transactions I have made were smooth and they explain everything throughly. Great place!
I can't say enough good stuff about this place! Great deal that includes movers, good prices on storage, massive loading dock but the customer service was the real star: kind, attentive, helpful staff that really went above and beyond to make a stressful situation much less so. ?
Love this place as far as storage goes. Family run, family feel.
I really love the service I have gotten here. I have been a customer since 2004. I have never thought of going anywhere else. They make me feel like part of the family. I highly recommend this place.
Exceptional service and price here. Great move in promotions (free truck and free movers depending on size of unit). Friendly staff. Conveniently located in between Brooklyn and long Island city. Highly recommend using if you're in need of storage in the area. Thank you Janelle and Juan for all the help!!
Great self storage. Nice big dock
---