Summer Self Storage Solutions for Students in New Jersey
College is an uncertain time for many students—and unexpected events in the external world or your personal life can only make things more overwhelming. Whether you're heading home from school for the summer, returning for your next semester, or graduating with your degree, short-term storage can help keep your life in order. At Access Self Storage, we offer student storage in Wayne, NJ, as well as other locations. Find out how storage units can have your back during times of transition so you can make the most of your college years.
Student Storage
Stay Organized
Every year, we have William Paterson University students who need help keeping their dorms and apartments tidy. Off-season clothes and sports gear, clunky reference books, hobby supplies, and other items take up more than their fair share of precious living space. Storage units are perfect for keeping seldom-used but important belongings out of the way but within easy reach. With less clutter, you'll have an easier time finding your school-day essentials—and spend less time cleaning.
Stay Worry-Free
If your living situation allows, you might be tempted to keep everything at school during break. But if you're not able to live among your belongings for the summer—or are leaving them where roommates (and their friends) will be—you might not have much peace of mind about their wellbeing. At our facility in Wayne, NJ, WPU student storage can be an alternative way to help keep your things protected while you're away. Alarms on every individual unit help ensure that no one but you can access your stored items. Being assured that you're getting the top level of security in the self storage industry lets you focus on your courses or spending time with family.
Stay in Your Family's Good Graces
Bringing your belongings home during the summer may not thrill your parents, especially if the family basement has become your personal storage locker. Even if it's all neatly contained in your room, hauling it from school to home and back can get expensive. And most students can't squeeze everything into a car, so moving trucks become a must. Not only can we save you money on moving expenses, but we'll also return unused rent—a rarity in our industry. Plus, month-to-month rentals make short term storage a smart, flexible choice.
Turn to Online Student Storage Rentals
If campus closure due to COVID-19 has turned your academic plans or living situation upside down, you don't have to stress about finding space for your stuff: Student storage from Access Self Storage could be the answer to staying organized and on-budget this summer as well as the upcoming fall semester. Short-term storage helps you keep your living quarters neat and your belongings sheltered while out of the way. Count on us to hold onto your personal items while you're at home or in school. Our storage units in Wayne, NJ, and surrounding communities can be rented totally online, so reserve yours whenever you're ready.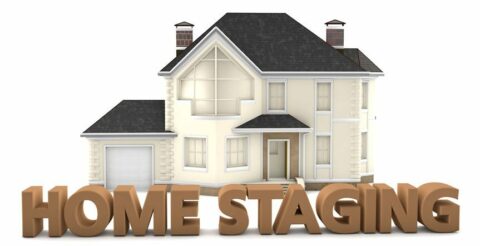 How to Stage a House for Sale
Even in a seller's real estate marketing, the path to getting top dollar for your home can be fraught with challenges and frustrations. From estimating the perceived value of the property and the number of other similar houses on the market to understanding the trends and standards for modern home designs, there are many factors that go into how much the listing ultimately sells for. Plus, with websites such as Zillow, where shoppers can quickly and relatively accurately estimate the market value of a home based on 100 million listings nationwide, receiving an offer equal to or above what you're asking can be an uphill battle.
Read