Self Storage Unit Facility in Wayne, NJ
Rent or Reserve? Renting online saves you TIME and MONEY. Reserving holds a unit for 30 days.
4 x 2
50% Off 1st Month's Rent!
50% Off 1st Month's Rent!
5 x 10
50% Off 1st Month's Rent!
50% Off 1st Month's Rent!
10 x 10
50% Off 1st Month's Rent!
50% Off 1st Month's Rent!
Located on Highway 23, our Wayne, NJ facility is easily accessible near major roads, including Interstate 80, Highway 46, and Highway 202. Shopping at Wayne Towne Center is less than two miles away, and other nearby services such as banks can make a trip to your storage unit an easy part of your routine.
Convenience is important to us, and that's why we offer features geared towards making your storage experience as smooth as can be. Not only do we sell boxes and other moving supplies on site, which eliminate the need to go offsite for extra packing materials, but we also rent out storage shelves and provide free use of rolling carts. In addition, we proudly offer generous access hours for all units and 24/7 access for select units. We're here to make your move and unit organization a cinch.
Our storage units are secured by individual alarms, the highest level of security in the industry. And with our exemplary customer service and commitment to community, you can rest assured that you and your belongings are still important to us – even after you've moved into your unit.
If you're short on space, you don't have to just squeak by. At our Wayne, NJ location, you can access all the storage you require, from small lockers to car-sized drive-up units. Visit Access Self Storage and rent a unit today!
Free Truck for Move-In

Use our truck for free when moving into your storage unit. Call (973) 628-7766(973) 628-7766 for details and to reserve the truck. *Additional fees may apply.

Free Lock

Use our special locking devices for enhanced security.

Same Rate for 12 Months

We guarantee it. Many other companies will raise your rental rate soon after you move in.

Security

Every unit is individually alarmed. This is the highest level of security in our industry.

Moving Assistance

We can help you find local movers to assist you with your items. We can also recommend a full-service moving company.

Drive-up Access

We have units available for you to unload your vehicle directly into your storage unit for maximum convenience.

24-Hour Access

Available.

Rolling Carts

Available to help move your things to your unit.

Rent Refund

Ask about our policy for refunding unused rent when you move out. You won't find this benefit at other storage companies.

Free Package Acceptance

Nice for when you are away from home or running a small business.

Storage Shelves

Rent them for pennies a day. We even set them up for you.

Boxes and Supplies

Save time and money by purchasing all your boxes and moving supplies at this location.

Business Solutions

Many of the benefits listed here are especially popular with our business clients, at this location.

Community Outreach

We are proud to be involved with the NJ 101.5 Adopt a Family.

Community Resources

We have a Super Foodtown about 4.5 miles away, Willbrook Mall is less than 2 miles away, Wells Fargo with ATM is right across the highway and a great place for a bite to eat is Pompton Queen Diner, which is about 7 miles away.

Environmental Support

Altogether our solar panels reduce CO2 emissions by over 25,000 tons per year. That's the same as planting over 600,000 trees.

Month to Month Rental

All of our rentals are on a month to month basis with no long term commitment required. Stay for as long or short a time as you like.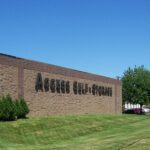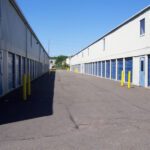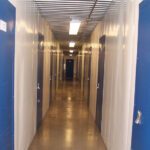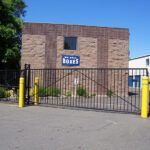 "Clean, easy to get to. Hours are great and staff is very friendly and helpful. Prices are affordable for the storage units."

Miranda O - Wayne
"easy to access! nice workers! good price!"

Anonymous - Wayne
"Good Place To Put My Stuff"

Seong K - Wayne
"Everything was smooth and straightforward. The gentleman who checked me in was very helpful and friendly!"

Philip - Wayne
"Awesome, friendly, courteous, wonderful experience. Will absolutely refer all to you."

Nicholas - Wayne
---