The Art of Furniture Upcycling: How Self Storage Can Help You Transform Pieces
You can upcycle old furniture to create unique and personalized treasures whether you're a DIY enthusiast or a novice. Self storage becomes invaluable for finding adequate space and organizing projects...
Furniture Storage Storage Tips
You can upcycle old furniture to create unique and personalized treasures whether you're a DIY enthusiast or a novice. Self storage becomes invaluable for finding adequate space and organizing projects for upcyclers. With self storage, you can revolutionize furniture upcycling by gaining extra space to store future and finished projects.
You can breathe new life into forgotten pieces and create something unique by repurposing and reimagining furniture. Let your imagination soar, explore different techniques, and use self storage to make your upcycling dreams a reality!
The Growing Trend of Furniture Upcycling
The trend of furniture upcycling is gaining momentum as people become more aware of the environmental impact of throwing away furniture. You can reduce waste, save money, and express creativity by reusing old furniture. If you get really into it, you could even try your hand at flipping and reselling pieces you find! Upcycling offers endless possibilities: whether you repaint, refinish, or repurpose old furniture.
Besides reducing waste, this practice gives home decor a unique and personalized touch. Upcycling furniture has become more than a trend—it's a meaningful way to impact the planet and create beautiful and functional pieces.
Benefits of Using Self Storage to Help With Furniture Upcycling
The only downside, though, is that It can be challenging to find enough space for furniture upcycling projects. Self storage units are great for storing pieces throughout your upcycling process, or even just for clearing out a workspace in your home or garage. Plus, climate-controlled storage options allow you to store more delicate pieces of furniture, including wooden items and leather-upholstered ones, without stressing out about extreme temperatures damaging them.
Choosing the Right Self Storage Unit for Your Needs
When choosing a self storage unit, consider the following factors:
Size and Accessibility: Ensure thestorage unit size you opt for is spacious enough to accommodate your furniture pieces. Consider factors like ceiling height and door width.
Climate Control: Wooden or leather furniture can be sensitive to fluctuations in temperature and humidity. Look for self-storage facilities with climate-controlled units to avoid damage.
Security: Better secure your belongings by choosing facilities with surveillance cameras, secure access systems, and onsite staff.
Affordability: Pick a storage unit that fits your budget. Generally, renting the smallest unit size that will fit all your items will help you spend most cost-effectively.
Location: Think about the facility's proximity to your home or workspace and strike a balance between affordability, closeness, and quality.
Considering these factors, you can choose a self-storage unit that meets your needs and ensures a smooth storage experience. When you rent a storage unit with Access Self Storage, you can enjoy all of these features and many more.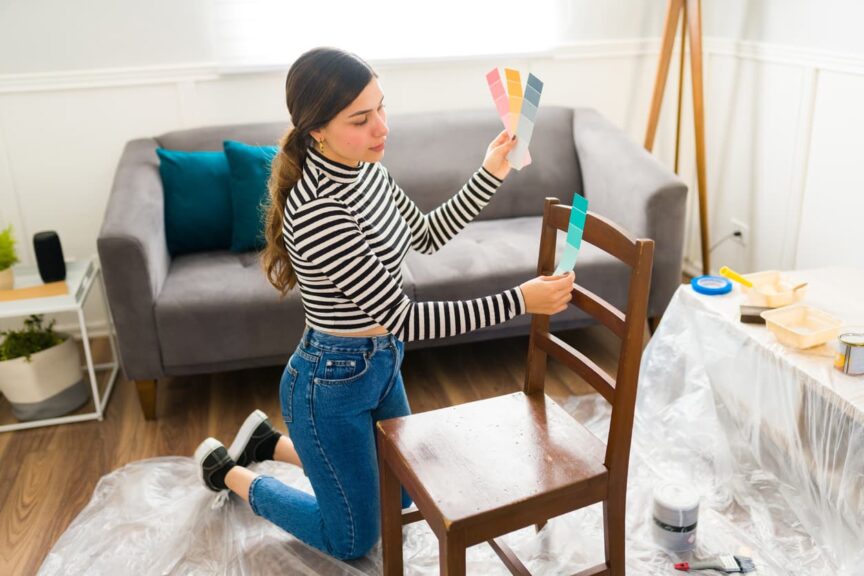 Tips for Effectively Utilizing Self Storage in Furniture Upcycling
Take these tips for making the most of your self storage unit:
Disassemble and Pack: Store your furniture disassembled (if possible) and packed to maximize space and reduce damage. Protect delicate pieces with bubble wrap or furniture blankets. Label each item and keep an inventory list.
Use Vertical Space: Use storage unit shelving to maximize storage capacity and free up floor space.
Hang Tools and Accessories: Hang tools and accessories with hooks, pegboards, and wall-mounted organizers.
Arrange Furniture: Create clear pathways for easy access and ensure you can retrieve and work on different projects by arranging furniture.
Organize Materials and Supplies: Organize your tools and other materials within the storage unit, which will help you stay organized, save time, and ensure you have everything you need.
Following these tips can help you maximize your storage space, maintain the condition of your furniture, and use self storage for furniture upcycling.
Tools, Resources, and Inspiration for Furniture Upcycling Enthusiasts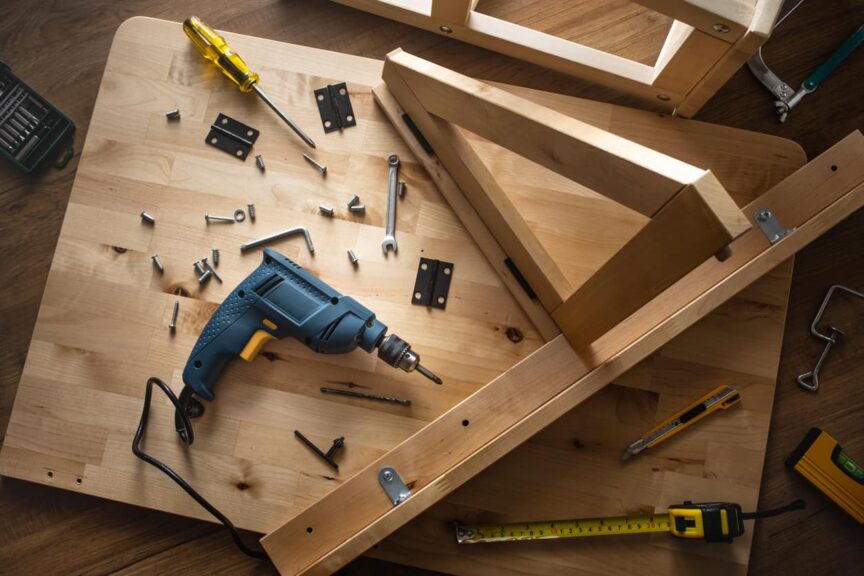 Furniture upcycling enthusiasts can make use of various tools, resources, and inspirations. For the initial stages of refinishing furniture, you need hand tools, such as screwdrivers, hammers, and sandpaper. Advanced projects need power tools like drills, sanders, and saws.
Finding inspiration for new projects doesn't have to be difficult. You can find stunning furniture transformations on Pinterest and Instagram, featuring a variety of styles and techniques. Bloggers and DIY experts often share upcycling tutorials, tips, and tricks online. You can connect with like-minded individuals, share ideas, ask questions, and receive support by joining online communities and forums.
You can find affordable furniture to upcycle at thrift stores, flea markets, and online marketplaces like Facebook Marketplace and Craigslist. Furniture upcycling enthusiasts can enhance their skills, explore new techniques, and create unique pieces using these tools, resources, and inspiration.
Embrace the Power of Self Storage in Your Furniture Upcycling Journey
Using self storage for furniture upcycling projects can revolutionize your creative pursuits. Self storage units empower you to immerse yourself in furniture upcycling projects by offering space and convenience. Self storage allows you to manage clutter, organize tools, and keep your pieces in good condition.
Self storage can transform your creative process. With adequate space and organization, you can tackle furniture upcycling projects, spread out, experiment, and let your creativity flow.
Self storage allows you to store your furniture during upcycling to remain safe from dust, moisture, and other elements, eliminating the need for small workspaces or cluttered environments.
Access Self Storage has climate-controlled storage units to shield your custom pieces from extreme weather conditions. With the help of a storage unit, you can make room in your home for future projects. Rent a self storage unit today at one of our many storage facilities across Connecticut, New Jersey, and New York. Our helpful size guide can assist you in choosing the right size storage unit for your needs.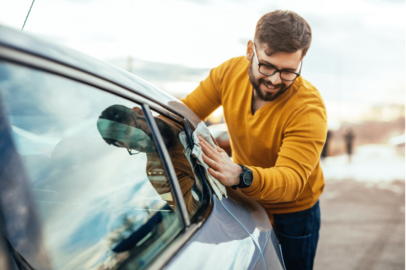 7 Tips to Prepare Your Car for Winter Storage
For car enthusiasts in cold-weather parts of the country like Little Ferry, NJ, the time is now to store your "baby" for the winter—whether it's a classic car or your summertime convertible. But before you put your vehicle into winter car storage, the following maintenance tips from Access Self Storage may come in handy.
Read