Maximizing Efficiency When Using Your Moving Truck
More efficient packing means fewer trips, which means less money to spend on gas. When you're moving, it pays to pack correctly and to use the right vehicle to get the job done quickly. If you're moving to Kenilworth, NJ and need a place to store your belongings, Access Self Storage has you covered. We have not only a few tips to make your move more efficient but also a free truck rental to make the entire process easier and more convenient.
Moving
Tips for Your Free Truck Rental
Pack the smart way.
When packing your truck rental, put the larger items in first. Place the washers, furniture, and other heavy items near the cab, followed by the lightest items. Don't put heavy items in last. Most of the weight will be at the back, making it more difficult to control the truck as you drive.
Create a direct route.
The best route to your destination is the one that takes you directly there. It sounds like common sense, but many people try to avoid traffic by taking the scenic route or getting off on the next exit and going around. However, they usually get stuck in more traffic or have to go a few more miles out of their way. Unless your GPS redirects you, stay on your original route.
Have a fuel-efficient ride.
Some people worry about renting a big truck because it gets fewer miles per gallon. However, you can easily save on gas by using these tips when driving:
Shift the truck to neutral when you stop. It drops the RPMs and saves gas.
Shut off the engine when you're stopped for longer than a minute, such as when you're stuck at a traffic light or a train track.
Don't press on the gas to keep the truck from sliding back when you're stopped on a hill. It wastes fuel and strains the engine.
Self Storage for Your Move to Kenilworth
Moving doesn't seem like a chore when you pack the right way and have a free truck rental for all your belongings. Access Self Storage makes it easy to move your stuff into a storage unit in Kenilworth, NJ. With a moving truck, you won't have to take multiple trips back and forth or to fill up several cars with everything that you own.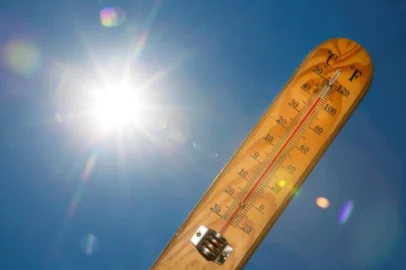 10 Things to Move to Self Storage as the Weather Gets Warmer
Summer's on the horizon here in Little Ferry, NJ, finally giving people a reason to venture outdoors. The brutal winter kept everyone indoors for months on end, but now it's time to defrost from the cold and reduce all the clutter that you've collected over the season. Storage units come in handy for keeping your belongings organized without taking up space at home.
Read