Self Storage Could Help Your College Student Come Back For the Summer
Once college lets out in North Brunswick, NJ at Rutgers or other schools, it's time for students to head home for summer break. Instead of having your kids bring back everything with them, keeping their belongings in storage units during the break makes the most sense. After all, they'll have to bring everything back to school once classes resume. Access Self Storage has three things to keep in mind for your college students this summer.
Student Storage
3 Ways Self Storage Helps Students
It saves both time and money.
College students take many breaks during the year, so moving expenses will add up over time. If you know they're going to head back to school in a month or two, it's a more cost-effective solution to store their belongings in a storage unit near campus. It not only saves money but also time as you don't have to load down the car every time they come home.
It lets you conquer the dorm.
Most colleges don't allow students to leave their belongings in the dorm during break. Therefore, moving items into self storage is one of your only options. Student storage also comes in handy during the school year to keep specific valuables out of the high-traffic dorms if you'll be away for a weekend.
It saves space back at home.
When students bring their belongings home, they need somewhere to put it. If the parents have turned the kids' bedroom into a hobby area or a den, those belongings will only clutter the space. Keeping the items in storage reduces the clutter while the kids are at home during break. All they need to bring is their clothes and a few things to keep them busy while at home.
Student Storage for Summer Break
Storage units benefit college students and parents in North Brunswick, NJ. They give students a way to keep their belongings near campus and also to keep their parents' house free of college clutter. Because they come in many different sizes, storage units work well for storing everything from smaller school supplies to computer desks and furniture during the semester. Stop by and get your storage unit today!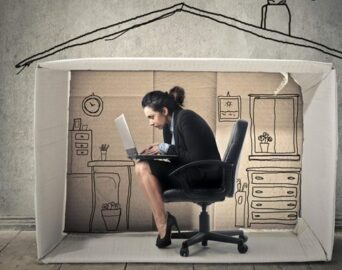 Storage Ideas for Small Homes & Apartments
For myriad reasons, urban residents in cities across around the world are finding themselves progressively living in smaller homes. If the era of the "McMansion" isn't entirely extinct (some will always be more inclined to live in a spacious environment), the past few years have at least demonstrated there are a growing number of individuals both consciously and as a matter of necessity embracing more minuscule living spaces.
Read