The Best Ways to Store Your Favorite Seasonal Decor
Transitioning from fall to winter decor—then packing it all up again—means it's important to have your holiday decoration storage under control. It might be the least exciting part amid the seasonal festivities, but managing your decorations can save you hours, both when storing them and retrieving items for the next holiday season. Fortunately, storing your Green Brook household's holiday decorations doesn't have to be a hassle. Keep in mind the following tips and storage solutions from Access Self Storage.
Storage Tips
Group Like Items
With self storage units in Green Brook, NJ, we're the experts when it comes to efficient storage methods. One of the simplest holiday storage tricks is to group items seasonally for easy retrieval. Consolidating similar decor also makes it easy to see what you need, especially if you store items in clear plastic containers with easily visible labels. Try grouping your decorations within each season using one or more of these categories:
Color
Materials
Purpose or function
You'll be relieved to realize that every gold ornament or red accent piece is in the same place when it comes time to decorate!
Decor Storage Tips for Maximum Efficiency
Whether you make use of a storage unit or place your decorations in the basement or attic, keeping in mind practical storage tips can help protect your belongings while maximizing space and minimizing the amount of time you spend searching for what you need.
These methods take up less space so you can add to your collection as needed:
Nest items inside one another when possible.
Store things vertically for easier retrieval.
Store picture frames on their sides together in a container.
Simple vs. Stylish Holiday Decoration Storage
What you store your items in matters, too. If you're safeguarding your decorations in self storage, you may care less about how your containers look. In this case, the focus is on efficiency. But if you stash your seasonal decor in a spare bedroom, looks matter. Try these holiday decoration storage alternatives:
Hutches
Antique trunks
Vintage cabinets
Vintage furniture adds character, but there are plenty of efficient new storage options available that are designed specifically to store certain items. These containers can be life-savers as the seasons change:
Rolling bags for artificial Christmas trees
Divided ornament containers
Spools for storing holiday lights
Keeping lights detangled and ornaments neatly divided can make all the difference when you put away and retrieve seasonal items. And if you store these items in your garage, placing them on overhead storage racks frees up valuable room.
Safely Store Your Decor with Access Self Storage
No matter your method of holiday decoration storage in Green Brook, NJ, maximizing space can also be a real time-saver. We hope these holiday storage tips help you stay jolly all year round! And if you need storage for bulky or seldom-used items, contact Access Self Storage in Green Brook or another one of our New Jersey facilities. Get your storage questions answered, or reserve a storage unit online today.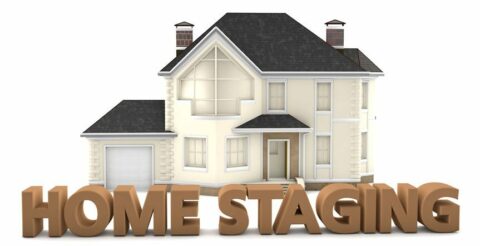 How to Stage a House for Sale
Even in a seller's real estate marketing, the path to getting top dollar for your home can be fraught with challenges and frustrations. From estimating the perceived value of the property and the number of other similar houses on the market to understanding the trends and standards for modern home designs, there are many factors that go into how much the listing ultimately sells for. Plus, with websites such as Zillow, where shoppers can quickly and relatively accurately estimate the market value of a home based on 100 million listings nationwide, receiving an offer equal to or above what you're asking can be an uphill battle.
Read