The 10 Most Important Questions to Ask Your Self Storage Facility
Everyone has different storage needs. Some of our customers in Green Brook, NJ require self storage because they're moving to a new location. Others need to rent storage units as a way to save space at home or clear out their offices. If you're new to self storage or want to make better decisions when renting a unit, it pays to know the most important questions to ask upfront.
Storage Tips
The Top 10 Self Storage Questions
Storage facilities are in the business of helping customers who need short- and long-term units. Whereas some people are more concerned with customer service and pricing, others care more about privacy and security. To cover the wide range of services that we offer at Access, we're here with 10 questions to ask us before renting your first storage unit.
Security and Pricing
Will I be given a security code to enter and exit the facility?
Do the units come with alarms, and will I need to provide a lock?
Are there any move-in specials?
Will the price increase over time?
Customer Service
Is a manager on duty seven days a week?
If I call, will I talk with someone on-site or at a call center?
Can I pay my account online, or do I need to pay at the front desk?
Access and Maintenance
Am I able to access my items 24 hours a day?
Do you regularly spray for pests?
Store Your Items With Access Self Storage
No matter why you need storage units, we're able to help you select the right fit for your needs. We provide a variety of units in Green Brook, NJ and are here to answer any of your questions. If you're making space in your home, planning to relocate or starting your own business, it pays to invest in a storage unit. With these 10 questions, we hope you're now able to make better decisions when selecting a storage facility in your area.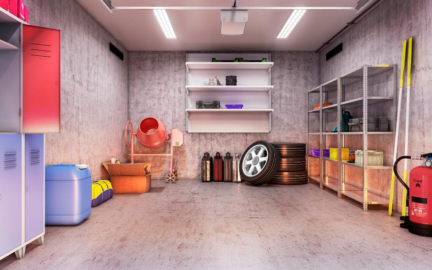 A Guide to Getting Your Garage Organized
Homeowners who live in the suburbs have one thing in common: unorganized garages. No matter if you live in White Plains, NY or across the Hudson River in Congers, NY, you're bound to deal with a messy garage at some point in your life. A garage is more than a place in which to park your car; it's also a common household storage center. Access Self Storage has a few tips on how to keep your garage from looking like a disaster zone.
Read