Do I Need to Rent a Moving Truck?
When you're packing up to move, you often have a lot of practical questions to answer. Most of those questions are in some way related to how you plan to move your belongings and if there will be enough space. A widely regarded solution to this demand is renting a moving truck—but do you need one, or are there alternatives?
Moving
Regardless of why you're moving, there's inevitably some stress involved, but with the right knowledge, smart planning, and moving assistance, you can keep that to a minimum. Here are the reasons a moving truck might be the answer you're looking for, as well as some promising self storage services in the North Brunswick, NJ, area to maximize the safety of your belongings during this life transition.
Pros and Cons of a Moving Truck
If you find yourself short-handed and (understandably) uninterested in moving all of your things by yourself, a moving truck rental, although not your only option, might help ease the process and increase efficiency.
Pros
Scope: The leading benefit of a moving truck is the ability to transport a large quantity of items virtually anywhere in the nation. No matter if you intend to move across the street or across the country, a moving truck is optimal for doing it all at once.
Variety: Whether you're moving out of an apartment or a three-bedroom home, there's a moving truck of corresponding size available to help.
Safety: These trucks often come with straps and other moving accessories at little to no extra cost, each of which make the transportation of your items smoother. Plus, moving trucks are your best bet when it comes to hauling large objects.
Cons
Expense: Obviously, renting a moving truck isn't free and can cost varying amounts depending on size and duration of use. You may also be responsible for reimbursing gas costs.
Labor: Though the truck itself is helpful, it'll still be your imperative to move everything into the truck. Fortunately, most companies will have laborers you can hire to help at an extra cost.
Logistics: If you intend to rent a truck on the weekend, you'll need to plan ahead. Weekends are often the most difficult times to lock down a rental if you haven't prepared in advance.
Get a Moving Truck When You Rent Storage in North Brunswick, NJ
Though moving trucks have clear benefits, it's ultimately up to you to decide whether their cost is worth it for your needs. As always, some research into local rental vendors in North Brunswick could go a long way into optimizing your decision. What's more, if you find yourself coming up on a deadline or requiring temporary self storage space while you're in between moving trips, renting a storage unit is a proactive consideration. Or, why not both?
With extended tenant access hours and free moving trucks available for use, your belongings will be in good hands at Access Self Storage in North Brunswick, NJ, while you transition homes. When you rent with us, you are eligible for half a day's truck rental for your convenience. And don't worry about paying for gas—we've got it covered! To get started, get in touch with our facility or reserve a unit online today.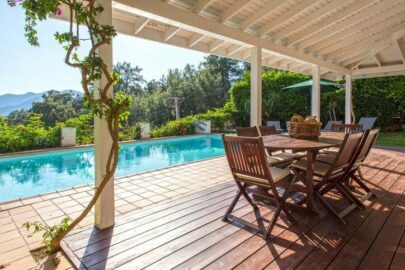 How Self Storage Can Help Your Rental Property Business
If you own any rental property, chances are you're aware of how difficult it can be to make everything work just right, all the time. You need to make sure all the maintenance is up to speed, housekeeping is done between guests, and the furnishings are in good repair, practical, and aesthetically pleasing. It's a lot, and no one would blame you for having a hard time keeping it all organized.
Read