A Guide to Self-Storage Locks
The most important thing you can do to protect your belongings in a storage unit is to choose a secure, well-maintained facility. The second thing? Choosing the right lock. Here's a look at the many types of locks you can use to secure your belongings against theft.
Security
Keyless Locks
Keyless locks do not require a key and instead require entering a number code or dialing a combination. Keyless locks were first made for vehicles with remote entry systems but they are now used for everything from residential front doors to gym lockers and storage units.
This type of lock has one big advantage: convenience. You don't need to worry about keeping track of your key and you can give access to others. The downside? A thief could potentially guess your code. Some locks are also powered by electricity and you may not have access when the power goes out. Many keyless locks are also easy to cut through with bolt cutters.
Padlocks
Padlocks, or cylinder locks, have pins in a cylinder that are manipulated by a key. This kind of lock is often found on luggage or outdoor sheds. Unfortunately, padlocks are not a good choice for a storage unit because they can be easily re-keyed without removing the lock and they are easy to pick by burglars.
Disc Locks
Disc locks are the industry standard and they were made specifically for self-storage units. Disc locks cannot be removed with bolt cutters because the hasp (or the U-shaped part of a padlock) cannot be reached. A disc lock cannot be broken apart with a hammer, either, as a padlock or keyless lock could be. This type of lock is also very difficult to pick: it needs to be grinded off, which takes time, and makes a great deal of noise.
Disc locks are the most secure choice for a self-storage unit and many insurance companies even offer lower premiums if you secure your unit with this style instead of a padlock.
Other Lock Considerations
Along with the type of lock, you should also consider the lock size. Locks are measured across the width and most are 1-3/4″, 2″ or 2-3/4″ wide. A lock larger than 2-3/4″ is usually too large to fit on standard latches. Remember that the smaller the lock, the easier it is to remove. Choose the largest lock that will fit the latch for additional protection. Your self-storage professional should be able to make a recommendation.
If your unit has outdoor access, such as a drive-up storage unit, choose a lock designed for outdoor use that can withstand the elements. Outdoor locks should be made from stainless steel. If you rent an indoor storage unit, you can use a lock for indoor or outdoor use.
As important as locks are, security starts with the facility itself. Choose a secure, well-lit property with fencing and an on-site property manager. At Access Self Storage, your storage unit rental includes a door alarm and most locations include a high security barrel lock. Still, you may prefer to upgrade the lock to something even more secure, depending on what you will store. Contact Access Self Storage to learn more about unit options and available upgrades.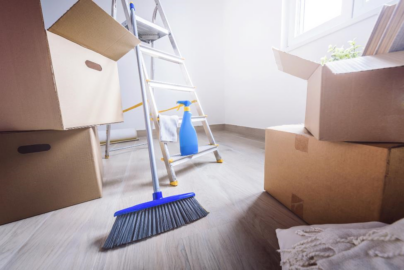 Upgrade Your Spring-Cleaning Routine with Self Storage
Residents in Congers, NY have had enough of winter for one season. As spring arrives, it's time to go outdoors for some fun beneath the blue skies. However, you should take care of your spring cleaning chores before you take advantage of the warm sunshine. With the help of storage units from Access Self Storage, you can get through your cleaning chores and create more space at home.
Read