The Expert's Guide to Furniture Storage
Storage space is at a premium for residents in Manalapan, NJ. For those who are relocating or looking to clear out unused furniture, a storage unit is a viable solution. If you're unsure how to prep your furniture or don't know about the many benefits of self storage, Access Self Storage is here with useful advice to get you started.
Storage Tips
How to Prep Your Furniture for Storage
Make sure to disassemble large furniture to maximize space in your storage unit. It's also important to clean your furniture before placing it in storage, such as applying oils to the wood and vacuuming the upholstery. Clean the glass, apply rust protectant to metal furniture, and use polish on leather items to protect against drying and cracking.
The Benefits of Storage for Furniture
Get more space at home.
With bulky, unused furniture out of the way, you can make room for other things in your home. Storage units give you extra space for when you're planning to move or needing to declutter your living area. If you've lost a spare room due to cluttered furniture, move everything into self storage, and turn your junk room into a useful space.
Climate control offers protection.
Climate control is a beneficial option for those looking to store their furniture. It keeps everything in the storage unit at a consistent temperature, protecting against high heat and freezing conditions. There's no worry about the cold making wooden chairs brittle or heat damaging leather and upholstery.
A free truck comes in handy.
Nothing beats having access to a free truck when you're moving things to a storage unit. Trying to pile everything in your own vehicle and taking multiple trips puts unnecessary stress on everyone involved. With our free truck offering, you can load everything up at once and deliver your furniture to the storage facility without hassle.
Store Your Furniture at Access Self Storage
Whether it's a pristine leather chair or a wooden table, you can save space at home by storing your furniture at Access. Our Manalapan, NJ location has storage units available in different sizes to fit a few items or an entire house full of furniture. By prepping your items for long-term storage and selecting climate control for added protection, you'll have peace of mind when your belongings are stored away from home.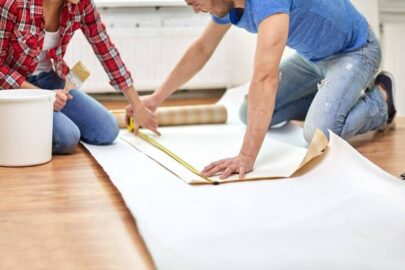 How Do I Redecorate My Home on a Budget?
You might think it's impossible to do a renovation on a budget, but it's very possible when you think outside the box. You don't have to take out a second mortgage just to give your rooms a fresh new look. With the right home decor and some careful planning, Access Self Storage is here to offer a few tips so you can start enjoying a brand-new space in no time.
Read