4 Ways to Keep Electronics Secure and Organized in Storage
Whether it's tangled HDMI cables or classic media players, storing and organizing your electronics properly is how you keep them in good shape. When you need a place to store your electronics and accessories, taking advantage of self storage can be key to keeping them properly protected.
Storage Tips
4 Electronic Storage Ideas for Your Devices
Organize electronics by type.
The key to proper organization is categorizing your items by type. If you're an electronics collector, chances are you own a variety of devices. When it comes to storage, you'll want to separate the devices into their own categories. You can have a shelf or a storage box that contains all of your video media players, from vintage VHS players to modern Blu-ray devices. Do the same with your audio devices, placing iPods and CD players together.
Display them like you would at home.
You don't have to cram everything into a storage unit. Use the space to your advantage by making it a showcase for your electronics collection. Bring in floor shelves, cubbies, and displays to make use of the available space. You can still categorize everything by type or decade but have each item displayed nicely when you enter your storage unit.
Protect them in climate-controlled storage units.
A drive-up storage unit has its advantages, but one thing that it doesn't have is climate control. If you choose a drive-up unit, understand that your electronics will heat up as the temperatures increase outside. They're also susceptible to humidity and extreme cold. Climate-controlled storage units are the way to go when you're storing electronics. These units keep your devices at a consistent temperature and prevent unnecessary damage while they're sitting in storage.
Bonus Tip: Store your devices in the back.
This tip is useful if you plan to store your electronics in boxes. Placing the boxes near the back of the storage unit will protect them from other boxes and items that get shoved into the space.
Store and Access Your Electronics in Self Storage
Some electronic storage ideas, such as categorizing everything by type, help keep your devices neat and organized. If you need a place to store your vintage record players or other electronics, Access Self Storage can help. We have storage units available in many different sizes to help you keep things put away safely and securely until you need them later.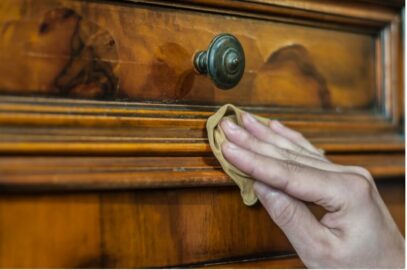 Tips for Storing Your Favorite Furniture
Whether you have an antique dresser or a modern table, it's important to protect your furniture while it's in a storage unit. Clifton, NJ, has extreme temperature changes from winter to summer, which can affect your furniture if it's not stored properly. Keep the following in mind when you're storing your furniture for months at a time.
Read