Have Fun and Stay Safe with Socially Distanced Holiday Hosting
This year has been like no other, but that doesn't mean you can't make the holidays as festive as ever. Social distancing presents a whole new set of challenges when it comes to hosting a holiday party. Whether you're planning a workplace celebration or family dinner in Kenilworth, NJ, you'll need to consider some different options to help you manage the holidays.
Furniture Storage
Host a Holiday Party Virtually
Out-of-town relatives may be unwilling to risk the trip this year, so consider virtual events to make the season bright. Family games, long conversations, and even holiday dinners can still take place virtually. Or host a virtual tour of your home so friends and family can see your holiday decorations. Get your home camera-ready by enlisting the whole family for a thorough cleaning. Space solutions like self storage units can make easy work of clearing clutter quickly while keeping your belongings protected.
Social Distancing the Fun Way
Want to do something fun and unexpected this holiday season? Host a scavenger hunt! Everyone will be in different locations, so there's little risk of getting too close. This option is great for family gatherings and office parties alike. Want to gather the neighbors for a holiday party with social distancing? Host a brief outdoor gathering around a fire. Serve hot chocolate and other goodies to keep them warm. Keeping the fun outside while ensuring there's plenty of room to spread out is key.
Modify Your Party Plans
If you will be hosting any festivities indoors, keep the guest list very short, using your state's guidelines for safe social distancing. Offer masks at the door for anyone who wants or needs one, and place hand sanitizer within easy reach throughout your home. Agreeing to a shorter party than usual can help people stay more mindful of personal space and safety concerns. If you're hosting a holiday dinner, space seating accordingly; use extra tables if necessary. You can always take advantage of a storage unit for keeping any furniture or other items that may be in the way of guests spreading out.
Open Up Space with the Help of Self Storage in Kenilworth
Whatever your unique situation, there are still ways to make the season cheery and bright with the proper planning for holiday hosting. Incorporating social distancing isn't always easy or ideal, but it's worth your peace of mind about getting some of the family together safely. For help managing your space and belongings this year, get in touch with Access Self Storage. We offer quality self storage units in Kenilworth, NJ, and throughout the area.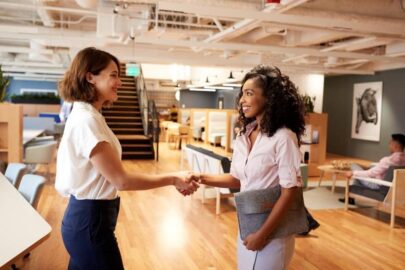 How to Find a Job in a New City During a Last-Minute Move
Depending on the circumstances, relocating for your career might be anything from thrilling to terrifying. And in the wake of the current coronavirus pandemic, job security isn't what it once was—leaving millions of employees wondering what's next. Luckily, technology can make relocating easier than ever. Skype and LinkedIn are just some of the tools that simplify finding a new job across the country. With storage units in Plainfield, NJ, and other communities around the U.S., the Access Self Storage team has met plenty of transplants. Following some basic job hunting tips can make forging your own new career path as pleasant and convenient as possible.
Read