How Big of a Storage Unit Should I Get?
There's always one question that comes to someone's mind when using self storage: How big of a storage unit should I get? It's an age-old question, one that has been asked since the dawn of storage units. Do you go big or go home? Access Self Storage in Phillipsburg, NJ, is here with a few advantages and disadvantages of renting more space than you need.
Storage Tips
Pros and Cons of Renting Large Storage Units
Pro: You won't run out of space anytime soon.
You may not have a lot of things to store now, but what if you need more room in the future? A larger unit provides extra space now and for months or years down the line. Just because you're only storing a few things now doesn't mean that you won't have excess items to store later.
Con: You have to pay for that extra space.
Everything comes at a price, and you'll have to pay a little more out of pocket for extra storage space. However, it's not as much as you think. It's best to review our storage size guide to see which unit best suits your needs and budget.
Pro: You won't have to move to another unit.
Renting a larger storage unit now means never having to move out of your smaller unit later. It's a chore to move things into a storage unit to begin with, let alone having to move everything again into another unit in a month or so. Future-proof your storage space by renting a larger unit now.
Con: You might not get an indoor unit.
Indoor units are great if you want to keep your items in a climate-controlled environment. However, you'll find that most large units don't offer temperature or humidity control. If you have temperature-sensitive items, we can help you choose the right unit to keep everything in a climate-controlled environment.
Access Your Self Storage Size Guide
When it comes to storage units, it's always a good idea to go bigger than you need at the time. Maybe you'll only ever use half the space; perhaps you'll fill it to the brim. Units pile up quickly with furniture, appliances, and clutter over time. If you want to play it safe and to prevent the chore of moving your stuff later, check out our storage size guide at Access Self Storage in Phillipsburg, NJ, to see your options for renting more space.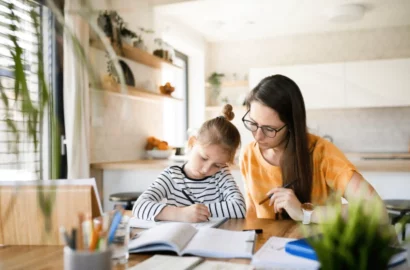 Keeping Your Child's Hybrid Learning Environment Organized
The COVID-19 pandemic has changed the way we do everything these days, including how we educate our children. With many New Jersey schools operating on a hybrid or fully remote schedule—including in Haledon, NJ—more and more children are learning from home through virtual classes. It's new to both parents and teachers, and not all will go swimmingly at first. If you can figure out how to stay organized, however, it will be a much smoother and less stressful process for you and your kids.
Read