Self Storage Unit Facility
in Kenilworth, NJ
Self Storage Units in Kenilworth, NJ
There are times in our lives when we simply need more storage space than we have. Whether you're a resident or a local business owner, you can trust Access Self Storage for your storage requirements. We couple affordable self storage with great customer service to provide you with the best storage experience out of our Kenilworth storage facility. 
For self storage rentals in Kenilworth, stop by Access Self Storage at the corner at 750 Boulevard between N 26th Street and N 31st Street. With easy access to Garden State Parkway, we provide self storage to Kenilworth, Union, Cranford, Roselle Park, and beyond. You'll find us right by the Starbucks and ACME Markets and across the street from La Griglia restaurant. 
Storage Units in Kenilworth, NJ
Every storage need is unique and requires a different solution. Access Self Storage meets and exceeds most storage requirements thanks to our wide variety of storage unit sizes and types. If you've got just a few items to store, our locker storage units are perfect choices. We also have units up to 10×25 to provide 250 square feet of storage space for larger needs. 
At Access Self Storage, we don't just provide great storage units at great prices. We know that convenience is a big part of what makes self storage in Kenilworth such a great option. That's why we offer multiple perks, such as moving assistance, free truck rentals, and free usage of carts and dollies to help you move heavy items. 
With so many options, it might seem like a daunting task to pick your unit—but we make it easy. Call our friendly staff or simply use our handy online size guide! And when you rent your storage unit, know that our month-to-month leases mean you have maximum flexibility. 
Climate-Controlled Storage Units and Vehicle Parking
Standard storage units are fine for many storage needs, but sometimes you just need something a little different. Should you have temperature-sensitive items, use our climate controlled storage units. These units are heated to keep the harsh New York winters at bay and air conditioned during the summers.
Looking to store a vehicle? We have drive-up storage units to offer enclosed storage space for classic cars and anything else you need a little more protection for. We also have outdoor parking—call for pricing and availability, as they go quick. 
Rent Your Self Storage Space in Kenilworth, NJ
Self storage can be your gateway to a clean garage or finally getting that renovation done. Don't let a lack of space get in the way of living. Access that life through Access Self Storage in Kenilworth, NJ. Reserve or rent your storage unit online today!
Rent or Reserve? Renting online saves you TIME and MONEY. Reserving holds a unit for 10 days.
Local. Family Owned. Trusted.

2019 NJ Family Business of the Year Award
A+ Rating on BBB
40 Years serving New Jersey and NYC
Always giving back to your communities.

Security

Your storage unit door has its own separate alarm. You control the code. Get this highest level of security only at Access.

FREE Truck Use

Use our truck for FREE for half a day on move-in. We pay the gas. You pay the insurance. Call to reserve.

FREE Lock

Saves you $15 to $20.

Boxes - Order Online

Curbside Pickup. Everything you need for packing is here.

Shelving

Awesome organization can be yours. Everything visible and easy to retrieve. We set them up for you.

Rolling Carts

Loading and unloading made easier. Available at no cost.

Labor for Moving

We can help you find local labor for moving.

Earn $55 for Referrals

When your friend rents, we pay you $55.

Parking Spaces

Park your trucks, or cars within locked and secured gates. Rent your space month to month.

Climate Controlled Storage Units

Extra protection for your things. More comfortable for you.

Month-to-Month

No long-term commitment.

24-Hour Access

Available for many units.

FREE Package Acceptance

Not going to be home? We'll hold your packages. Great for businesses, too.

Environmental Support

Altogether our solar panels reduce CO2 emissions by over 25,000 tons per year. That's the same as planting over 600,000 trees.

Community Outreach

We are proud to be involved with the NJ 101.5 Adopt a Family, Be the Change, Hearts for Emma, Kenilworth Chamber of Commerce and Kenilworth Little League.

Community Resources

We have an ACME supermarket with ATM just one block from our location, Starbucks, less than 1 mile away, Sunoco Gas station is just ¼ mile away and we have 35 restaurants to choose from in town.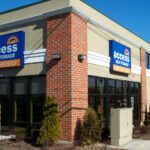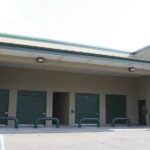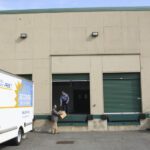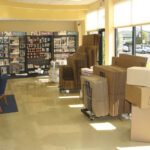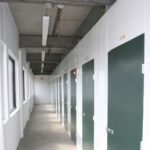 So friendly and helpful! Clean storage area, good prices. Would highly recommend them!
I went back to access storage to get my own unit after my mother got hers. Michelle was so extremely helpful with both my moms process and mine. Excellent communication, very accommodating and just an overall stress free experience!
I checked many places and they are by far the best customer service. Clean and well taken care of.
Very pleasant experience. I worked with Katherine and she was very helpful and polite and pleasant. My first time renting a unit and it was so smooth and easy. Highly recommend
Customer Service was excellent. Answered all my questions, walked me through facility and showed me options of storage spaces. The process was pleasant and easy. Definitely would recommend!!!
Michelle was great.Very helpful got me in an out quickly.Explained everything an got me in a perfect unit
Isabel is the best; kind, patient and so very helpful. I'm especially thankful for the Elevator....
Excellent service, clean and efficient.
Great service, extremely polite and professional.
Very clean,worker are very helpful and friendly
I enjoyed the tour of the facility. Very clean. The office is very clean & the young lady in the office name Michelle was great... Took her time with me and she was very professional... If your looking for a storage facility this is the perfect place. I do not work nor am I promoting for this storage facility... Just telling you that it's a clean, & ran properly place to store your personal items... Thanks again Michelle... ??
Storage is very clean, staff is very friendly, professional and knowledgeable. I like it so far .
Extremely friendly and helpful staff. Definitely recommended!
HELPFUL STAFF ALL THE TIME GREAT PEOPLE TO DEAL WITH I'D SUGGEST ACCESS TO ANYONE LOOKING FOR STORAGE UNITS.
I have been a customer for 3 years now, the facility is well kept. I recently went into the office to rent another unit to share with my daughter, and everyone was extremely helpful. The associate was Michelle, she was extremely helpful and knowledgeable. She linked the two units into one account to make managing them both easier. An overall great experience. I would recommend the facility to anyone who needs one.
I used the space in Dec of 2019. I found the place to be clean, up to date, easy to use too. The hours were perfect and the space was just what I needed. The folks that work there were super helpful- I'll be sure to use them in the future for my storage needs!!
One of the nicest and most down-to-earth people to work with. Patty is a sweetheart and Isabella the manager was very very helpful. Diego was extremely noce as well. Thank you guys and will definitely refer your place to others.
The staff at this facility is amazing. They walk you through everything and make the process easy to understand. The storage units are immaculate! So clean and convenient. I am so happy with my decision to use this facility!
Kenilworth storage location is wonderful
Staff is extremely friendly and knowledgable. Isabel is a great and informative tour guide. The facility's security is impeccable and it is climate controlled. Isabel really looks out for your best interests with the truck rental and milages and budgeting. Overally great facility. Check out their website for rental specials
---
Frequently Asked Questions
What is climate controlled?

Climate control storage units have a controlled temperature of between 50 and 80 degrees. It will never get colder than 50 in the winter or warmer than 80 in the summer.
Recommendation for Movers?

Access has relationships with many moving companies and would be happy to help connect you with one that best suits you.
o you have a loading dock?

Yes, we do have a loading dock to make loading and unloading easier.
Do you have elevators?

Yes, our building has 4 entrances and 3 elevators. We also have hand carts and dollies by each elevator/entrance for your use whenever you need them.
Do you require notice for vacating?

We do require a 30 day notice when vacating your unit.
Do I still have access to unit if office is closed?

Yes, you will have extended access hours to your unit from 6am – 10pm.
Can I store a vehicle inside a unit?

Unfortunately vehicles and trailers CANNOT be stored inside our units. However, we do offer outdoor parking.