5 Things You Can Definitely Toss Out During Spring Cleaning
Springtime is right around the corner in Saddle Brook, NJ, which means it's time to start getting ready to spring-clean your home and storage units. Clutter piles up over time and makes a mess of our lives. If you take the time to declutter now, you'll enjoy more space in the future. Access Self Storage has five things to consider getting rid of to make more room in your life this spring.
Decluttering
5 Things You Should Toss Out This Spring
Old Electronics
Do you own a bunch of electronics that you don't use anymore? Maybe you have loads of cords and cables in a drawer that go to devices that you don't even own. Now's the time to clear out the cords and old electronics to make room for the stuff that you really need.
Outdated Clothes
Sometimes people hold on to clothes that may come back in style one day. But that's no guarantee. Donate those old clothes to charity and treat yourself to more space and perhaps a newer wardrobe.
Duplicate Kitchen Items
Have more than one set of dishware? Downsize to one. Do you have two waffle irons or three sets of glassware? If you can do with just one, you'll save room in your kitchen.
Stored Clutter
If you tend to store things in your garage, closet, attic, basement, or storage unit, it's time to go through everything and to consider getting rid of the things that you don't need. Otherwise, the clutter will continue to pile up and take over your home and storage areas.
Children's Toys
Toys can easily take over your child's room or even your entire home if you're not careful. If you've run out of space for all the toys, donate some to a good cause and reclaim your house at the same time.
Spring-Clean With Self Storage
Spring cleaning may seem like a chore, but it'll open the door to more space in your home when you're done. You can even spring-clean your storage units and make the space more accessible and easier to navigate. Whether you sell, donate, or toss out your clutter, you'll feel better with fewer things taking up space in your home. Start spring cleaning now to get a jump on it and have more time to enjoy other things this spring in Saddle Brook, NJ.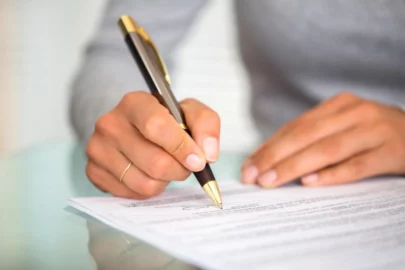 Can I Use Self Storage without Storage Insurance?
If it's worth storing, it's worth insuring. Access Self Storage has operated by that mantra since our inception. Think you're in the clear because you already have a homeowner's insurance policy? Not so fast. Two major misconceptions that our customers have regarding insurance and self storage include: The self storage facility insures items in its storage units. Homeowners or renters policies will automatically cover the items in storage. Both couldn't be more wrong!
Read