Why Businesses Need Self-Storage
Small business owners around the country face a wide range of problems, from bringing more customers in the door to getting through tax season. One problem that's often overlooked is space. A cluttered storefront isn't just unprofessional looking, it can keep customers away. Clutter can also make it difficult to get work done, find important paperwork or keep necessary documents safe from fire or water damage. More and more, small business owners are turning to self storage facilities like Access Self Storage to efficiently manage their space.
Business Storage
Secure Document Storage
If paperwork and important documents like contracts and insurance policies begin to accumulate in your office, or you're worried that a fire or flood could damage irreplaceable paperwork, you may want to consider renting a storage unit to archive all of these important papers. This will ensure these valuables are kept safe off-site with surveillance cameras and peace of mind.
The Convenience of Storage
Renting self storage is also convenient for business owners who have access to their belongings 7 days a week. Units at most Access Self Storage locations also have drive-up access, making it easier than ever to quickly grab inventory or packing materials for your business.
Storage Clears Up Space
Rather than paying an annual lease on space used mostly for storing inventory, equipment or paperwork, business owners can save space and money with a storage unit rented month-to-month. Renting a unit offers a great deal of flexibility as well, serving as short-term storage during relocation or long-term to store inventory or upscale your business. Virtually any type of business can find some use in renting a self storage unit as well, storing things like:
Samples
P.O.S. equipment
Trade equipment
Import and export goods
Overflow of stock
Seasonal products
Sales material or brochures
Home office materials or furniture
Equipment and supplies for a mobile business
Unused or surplus office supplies
Unused office furniture and equipment
Out-of-season store displays
If your business or office is becoming cluttered or you find yourself paying for a larger storefront just to store inventory or seasonal stock, stop by Access Self Storage to learn more about our affordable monthly rates and free extras.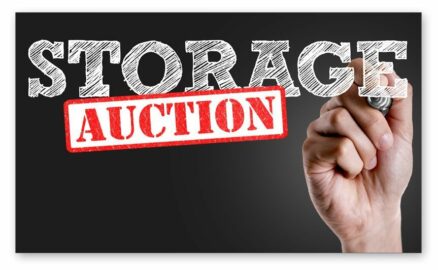 Self Storage Auctions: Everything you need to know
With the rapid growth in self-storage use in the U.S. over the past few decades, a new cottage industry has sprung up that's captured the imagination of the masses: Storage auctions! Whether you've read about it in the news or seen TV shows such as Storage Wars and Auction Hunters, few Americans haven't heard about this modern phenomenon. If you're interested in exploring a potential new revenue stream or are simply curious to see what the buzz is all about, read on for detailed answers to some of the most common questions regarding attending storage unit auctions.
Read