Should You Rent Out a Room in Your House?
Ever since the creation of Airbnb, more people in Little Ferry, NJ, have opened their homes to travelers and vacationers. Renting out a room in your home can bring many benefits, from more income to all kinds of interesting people. If you're on the fence about renting out a room in your home, Access Self Storage can offer some considerations before you take the leap.
Storage Tips
3 Reasons to Rent Out a Room at Home
Make some extra cash.
Most people use Airbnb as a way to increase their income. They can then invest the money into upgrading their properties, paying off the mortgage, or adding to their retirement or vacation funds. It's also possible to claim deductions at tax time for having tenants in your home.
Meet new people.
If you're a social butterfly, renting out a room in your home is a great way to meet new people. A tenant can turn into a good friend and introduce you to even more people as time goes by. If you're operating an Airbnb out of your home, you'll never run out of conversations with new people coming and going.
Share the workload.
If you're seeking a roommate whose stay will extend past a couple days or weeks, this means having someone to help around the house. You'll be able to split the chores or to have an extra pair of hands to help with chores, yard work, or fixing up the place. If you're ever away on business and need someone to watch your pets, you'll have someone there to look after everything. Of course, not every roommate will want to help with these things, so it's a good idea to vet a few people beforehand to see who's a good fit.
Self Storage Can Create the Space You Need
Whether you're renting out a room for a weekend or for a full-time roommate, you'll need to clear out some space ahead of time. Access Self Storage makes it easy with affordable storage units in Little Ferry, NJ, for your belongings. With a storage unit, you can keep your items protected while renting out your room then move them back into your home later.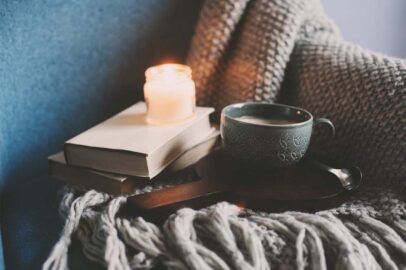 Make Your Home Cozy and Clutter-Free with Hygge
It's not hard to imagine why the concept of hygge is so appealing, both to the Scandinavians who invented it and the rest of us who have embraced it. After all, the Norwegian -- or, more specifically, Danish -- word loosely translates to "quiet comfort". Who couldn't use a little of that in these unprecedented times?
Read