How to Choose a Moving Company
Moving can often feel like an expensive and time-consuming process. From packing up all your belongings in boxes and bins to finding a way to transport them from Point A to Point B, the act of moving gets easier as you do it. One of the easiest ways to simplify moving is to work with a reputable moving company. Whether your belongings are ending up at your new home, office, or even a self storage facility, hiring movers can help reduce the stress of your move and allow you to focus on settling into your new surroundings.
Moving Storage Tips
Three Qualities to Look For in a Moving Company
How do you know what kind of moving company to use? There are three major things to consider when choosing a moving company:
The cost of movers

Services offered by the company

The reputation of the company
The Cost of Movers
Hiring movers is significantly more costly than a simple moving truck rental, but the investment can save you plenty of time. Depending on what services you want the moving company to perform, you can use them to help supplement your move. More often than not, moving companies will charge by the hour; this means you can reduce your costs by performing as much of the work possible prior to their arrival. If you hire the movers to simply pack your boxes up and transport them, they may use fewer billable hours.
Any good moving company will ask you detailed questions about the size of your home, its contents, and what items they'll be responsible for packaging and moving. If possible, get an in-home consultation with the moving company to give them a better idea of the job. In addition to a more accurate quote, you'll be able to judge whether or not you want to work with them based on that in-person impression. If a mover asks you for a cash deposit prior to your move, that's a big red flag.
Once you've had a conversation with one moving company, call some other highly rated movers to get quotes from them, too. Comparison shopping is important. Make sure that your quotes include services that you definitely plan on using. You can also ask about additional moving day services that you might not be thinking about right now, like last-minute packing assistance.
Services Offered by the Moving Company
Moving companies offer a variety of services beyond just simply getting your belongings out of your home and to their final destination. If you want, movers can pack everything up for you—dishware, clothing, books, and collectibles—but that adds to the overall price of their services. In some cases, movers can even fully unpack your belongings, too.
Hiring movers isn't just for homes, however. Movers can help get your small business equipment out of your current space and into a new one. Movers can even be a cost-savings measure, too, because their services are often backed by insurance that can cover the cost of damages incurred during the move.
If your move involves more than traveling across town, get clear answers on when and how you can expect your belongings to arrive. In some cases, the moving company may take one day to get your belongings to their final location. In others, you may have to wait three or four days for the truck to arrive.
The Moving Company's Reputation
Once you've decided to hire a moving company, the next step is actually choosing one. Read reviews. Reviews are probably one of the best ways to get an honest impression of the moving company's services and professionalism. Read good reviews and bad ones—focusing as much as you can on recent experiences—and if possible get references from the moving company from customers who've recently hired them.
Speaking of reputation, make sure the moving company is willing and able to readily provide you with documentation related to licensure, insurance, and accreditation. If the movers have a physical address, drive by to take a look at their fleet of vehicles.
Call Access Self Storage for Moving Assistance
Considering a move in Connecticut, New Jersey, or New York? Access Self Storage can help you temporarily house your belongings during your move. If you need help with your move, we can even offer free use of our rental trucks. For those customers who prefer a more hands-off approach, we can even point you in the direction of moving companies that our customers have had good experiences with.
Picking a moving company is about more than a low price, and choosing the wrong one could end up costing you hundreds or even thousands of dollars in additional property damage or unexpected fees. If you have questions about your move, reach out to Access Self Storage to learn how we can help.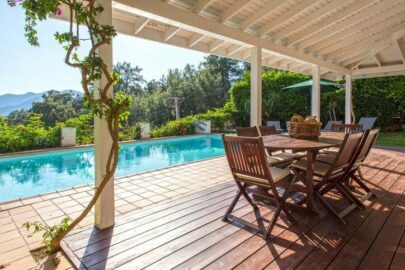 How Self Storage Can Help Your Rental Property Business
If you own any rental property, chances are you're aware of how difficult it can be to make everything work just right, all the time. You need to make sure all the maintenance is up to speed, housekeeping is done between guests, and the furnishings are in good repair, practical, and aesthetically pleasing. It's a lot, and no one would blame you for having a hard time keeping it all organized.
Read