Guide to Student Self Storage
Whether you need to store your belongings while you study abroad or over the summer break or you just don't have enough space in your dorm room or apartment, a self-storage facility can be the perfect solution, offering convenient and affordable storage space. This guide will help you choose the right storage company, select the right unit, and pack your items efficiently to save you time and money.
Student Storage
What to Look for
It can be hard to find cheap storage units when you need them if there's a high demand, particularly around the start of the semester. In some cases, you may even need to expand your search out several miles away from campus to save money or even to find available storage space. As you compare self-storage companies, remember that they are not all created equal. Be sure to read the contract to watch for hidden fees and to ask any questions you may have. Here are some of the most important questions to ask:
Is there a student discount? This is important, but remember that getting a "discount" doesn't mean the cost will be lower. You still want to look for hidden costs or "gotchas", like a rental rate that goes up shortly after you move in your belongings.
Are there any sign-up or deposit fees?
Will the first or last month's rent be prorated?
Are there late fees?
Can you access your belongings 24/7?
Is the facility secure? Look for security lighting, a gated entry, security cameras, and individual door alarms.
Will you need to provide your own lock?
What happens to your belongings if your automatic payment is declined or you forget a payment?
What You Can Store
Self storage offers the perfect solution if your dorm room or apartment lacks the storage space you need. After all, when it's time to move out of your parents' house, but you're not ready for a home of your own yet, you may not have the space to store a lifetime's accumulation of belongings, especially if you are sharing your new space.
A self-storage unit can be used to store almost anything, including furniture you do not need yet, electronics, out-of-season clothing, old textbooks, mementos, and more. Many parents use a self-storage unit to organize their own home after a child goes away to college.
What Type of Storage Unit?
There are many types of storage units available to fit your needs. Many college students prefer small locker units, which are similar to a large closet. This can be a good option if you want to store a few small pieces of furniture, mementos, and clothing. If you are living in an apartment and want to store furniture that does not fit, a larger unit that is at least 5 feet by 5 feet may be the better option. You will also need to consider if any of the items you will store are sensitive to temperature or humidity. This includes electronics, musical instruments, wood, leather, and paper. If you are going to store temperature-sensitive items, consider investing in a climate-controlled storage unit, which maintains the temperature within a specific range and avoids damage and mildew from humidity.
Effective Packing Tips
While you may feel under pressure to throw everything in boxes and get it out of sight quickly, a little patience and thought will pay off in spades. These tips will make it easier to find your belongings later and remember what you actually have in your storage unit.
Leave space between rows so that you have space to walk.
Label boxes on all sides with the box's contents.
Keep an inventory list of what's in each box.
Make a floor plan and label where everything is. Keep one copy with you and tape the other to the wall of the storage unit for easy reference.
Place items you need the least often in the back.
Add a shelving unit to the back of your storage unit to store oddly shaped items and fragile belongings.
When the semester is over or you are ready to move into a larger space, you can rest easy knowing that your belongings will be waiting for you, safe and secure. Be sure to find out if there are any student discounts available, but don't underestimate the importance of a secure facility that's close enough to visit often.
Access Self Storage has locations throughout New Jersey and New York, and serves surrounding areas including Long Island City, Queens, Manhattan, and Brooklyn. See all Access locations here.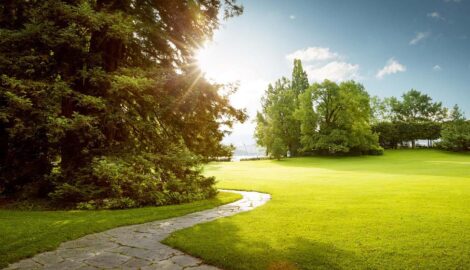 Get Outside This Summer with the Help of Self Storage
You're not far from fun outdoor adventures when you live in Saddle Brook, NJ. In fact, the city is filled with recreational activities to keep kids and adults entertained every day of the year. Whether you're into camping or sports, you'll notice the clutter start to pile up due to all the gear in your house. Access Self Storage is here to help you pick some fun activities while keeping a clutter-free home.
Read