How to Keep Musical Instruments Safe in Storage
Whether they are a source of livelihood, an endeared hobby, or merely an object of sentimental value, musical instruments are often one of our most cherished possessions. Unfortunately, they are also subject to quick damage if not cared for properly, and their storage is no exception.
Storage Tips
If you're in need of a storage solution in Manalapan, NJ, or another New Jersey city but aren't sure about the best practices for instrument storage, we at Access Self Storage have years of knowledge and experience we can share on the subject to help you out.
A Proper Case and Padding
No matter if your musical instrument will be stored for a short period of time—such as a transition between homes—or for the long term, one of the most significant factors will be the quality of its case. Ideally, the original case designed for your specific instrument will be used. If that's not an option, then do your best to use a case that fits the shape of your instrument and has water-proof qualities. Even in climate-controlled environments, it's best not to leave anything to chance. Storing your instrument in a cardboard box or other improper case is a sure way to shorten the lifespan of the instrument and risk damaging it.
If you are storing a larger instrument, such as a drum set or piano, you will need to reinforce all the exposed areas and vulnerable pieces with a thick padding, sheet, or tarp to minimize any scuffing or harm during transit.
If at all possible, keep your instruments off the floor and away from vents and doorways for the duration of their storage. To the best of your ability, and in the way safest for your instrument, store it in separate pieces.
Clean, Polish, and Prepare Your Instrument
Polish brass instruments using a white cotton cloth, and clean the interior tubing with a brush catered to its safety and maintenance. For woodwinds, a lot of the same principles apply, but trade out the polish for a formulated wax paste designed for their preservation. For keyboards and guitars, you'll want to wipe off all smudges with a cotton cloth and cover the instruments to reduce dust collection. In the case of guitars, loosen the strings to relieve tension.
Store Your Instruments at Access Self Storage
At Access Self Storage, we are familiar with customers who know the worth of their instruments and the creative expression they bring. It's because those belongings are so important that we go the extra step to offer storage shelving for pennies a day so your instruments can stay healthy and ready for your return.
When you're ready to find a climate-controlled storage unit in Manalapan, NJ, you can rent online or contact your local facility today!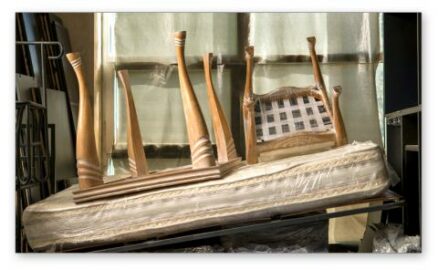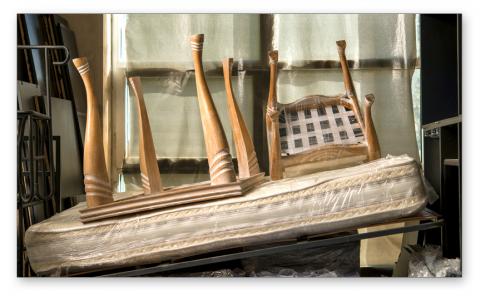 How to Store a Mattress the Right Way
Maybe your college student's room is going to become your fabulous new home gym, or it's time for that twin bed to become a double. What should you do with the old mattress? It's still in good shape, but you don't want to throw it out—and what if your kid moves back home after college? What if you never use the exercise equipment and decide to turn the space into a guest room instead? (It's been known to happen!)
Read