How To Renovate Your Home on a Budget
So your home is in need of a refresh, but it just isn't in the budget. After all, a home remodel costs a fortune, right? It doesn't have to! From...
Storage Tips
So your home is in need of a refresh, but it just isn't in the budget. After all, a home remodel costs a fortune, right?
It doesn't have to!
From perking up tired bedrooms to spicing up a dull kitchen, try these home renovation tips to stay on budget while getting the look you want.
Tips for DIY Kitchen Renovation
Some say that the kitchen is the heart of the house. These tips will help you give your kitchen a fresh look without breaking the bank.
Change Up the Cabinets
Since your cabinets pretty much dominate this room, make them shine. You don't have to invest in new cabinets, though. Give them a fresh coat of paint and add new knobs and pulls for a dramatic change.
Make a (Back)Splash
Adding a backsplash is another way to transform the busiest room in the house. From mosaics to geometric shapes, you can give your kitchen a major boost without a major outlay—especially if you opt for peel-and-stick styles.
Live the Island Life
For a kitchen island without the hefty price tag, transform an old dresser or bookshelves by adding casters. Or build your own custom island from scrap or barn wood. You can find instructions or buy plans cheaply online.
Beautify Your Bedroom
Transform your bedroom into an oasis with a few decorating changes and luxe accents. These ideas will make you want to go to bed early every night.
A faux tray ceiling
Your own custom (DIY) headboard
A window seat or small, serene seating area
Artfully arranged, splurge-worthy throw pillows
A few luxurious touches can make all the difference. Create interest with a variety of textures—no major rebuilds required!
Give Your Bathrooms a Boost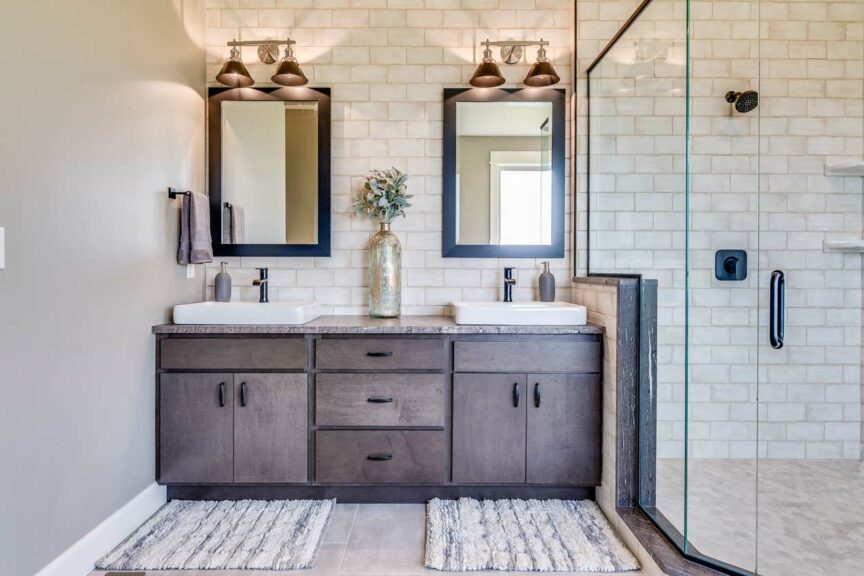 Bathrooms are the perfect place to try out home renovation DIY projects. They're small, so you won't have to spend much on materials. You can also experiment with colors more because you can quickly fix a shade you don't like. Try these ideas:
New or vintage medicine cabinet
Peel-and-stick faux marble or tile floors
Invest in or make a cedar or bamboo bath mat
Try out wallpaper in a bold or colorful print
Embellish a boring shower curtain with fun trim
Attach stylish hooks to a finished board as a towel bar alternative
New towels can also make a big difference; this is one area where you can have fun with color or patterns without risking a lot of money.
Create a Lovelier Living Room
Lighting goes a long way in the living room. Update fixtures for an inexpensive yet dramatic update. Install dimmer switches to create mood lighting or add a little excitement to family movie nights. Give furnishings, environment, windows, and walls a makeover with these home renovation DIY projects:
Install indoor shutters
Create an accent or gallery wall
Freshen furniture with slipcovers
Invest in a chic new coffee table
Clean the air and beautify the room with plants
Accent sofas and loveseats with new throws and pillows
Consider adding bookshelves and entertainment centers with spaces for bins to help keep your gorgeous new living or family room organized.
Create a Designer Dining Room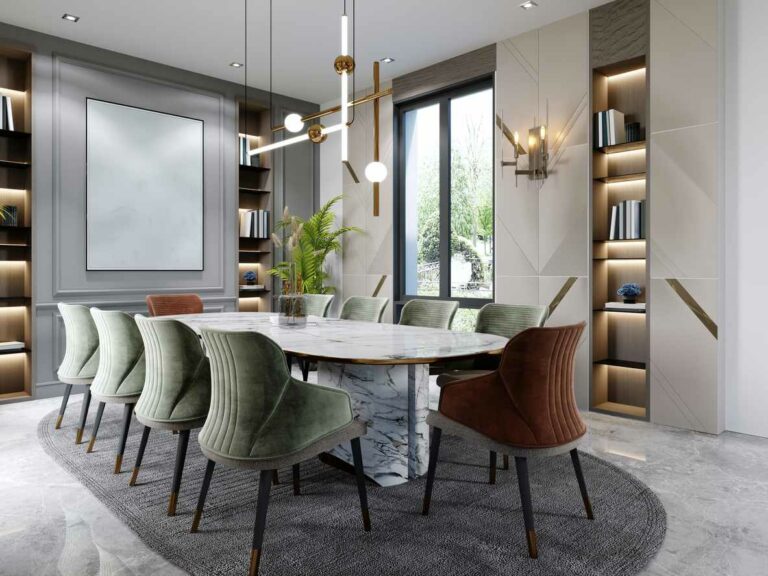 Sometimes the dining room gets neglected when it comes to home remodels. Make family dinners even more enjoyable with these easy, inexpensive home renovation tips:
Spruce up walls with faux wainscoting
Paint a boring or dingy dining table and chairs
Replace your overhead lighting with a chandelier
Pick up beautiful vintage china for a song at estate sales or thrift stores
Have fun swapping out items in your china cabinet or on your buffet. Centerpieces are also great for letting your dining room shine and express your style.
Other rooms you should consider renovating or remodeling are the nursery, the laundry room, and the home office.
Tips for Staying Organized
Messiness can detract from even the most beautifully designed and furnished home. Help keep disarray at bay and enjoy the simplicity of organization with these post-home renovation tips:
Do seasonal purges to prevent clutter from accumulating
Always wash dishes and clean the sink before going to bed
Place attractive bins in every room for effortless end-of-day tidying
Spend a set amount of time tidying or decluttering different spaces around your home
Use furniture with storage (think ottomans, benches, and coffee tables) in common areas
Not only will your home look amazing when you stay on top of routine household clutter, but life is a lot easier when you can find what you need because every object has a home. Self storage offers a place for those bulky or infrequently used but important items that take up space in most households.
Renovate Your Home With Access Self Storage
If you're about to start a DIY home renovation project, you're likely going to need a lot of supplies and a lot of space. Access Self Storage is the perfect solution to store your extra home renovation supplies without cluttering up your house.
Access Self Storage offers secure storage units in Connecticut, Maine, New Jersey, and New York. Our conveniently located facilities are well maintained and offer passcode access, abundant lighting, video surveillance, and even individually alarmed units. We offer affordable spaces and referral bonuses, so reserve a unit today and bring a friend!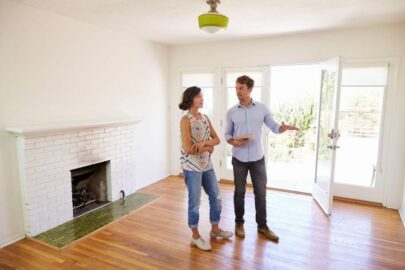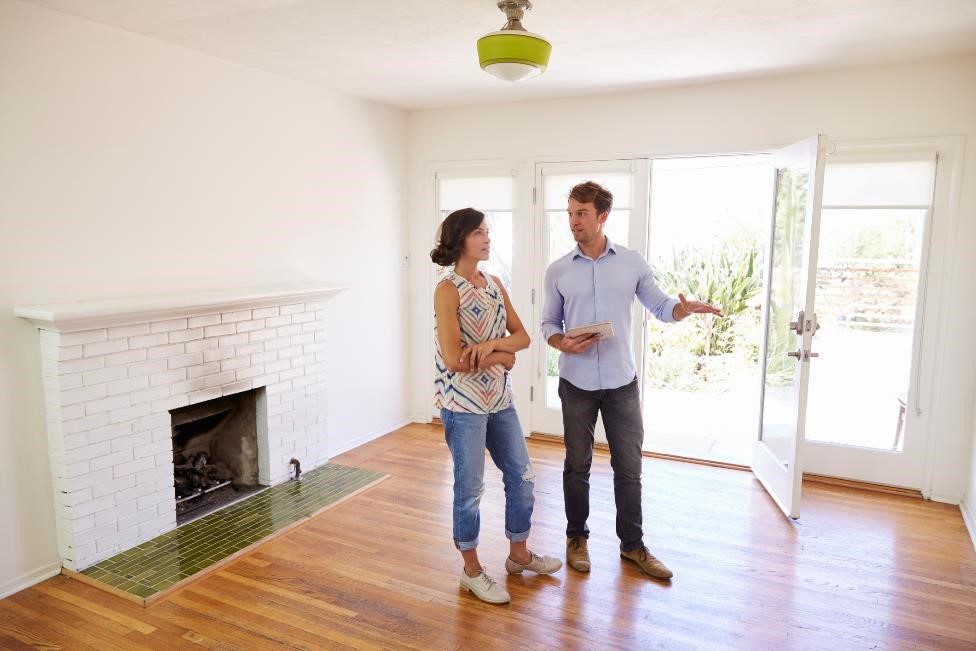 5 Things to Look For when Touring Open Houses
Finding your dream home isn't always easy, especially when it comes to browsing open houses. Though new family homes may seem aesthetically pleasing, the underlying structure might not be in good shape. Here are five key things to look for or to ask about when touring open houses in Clifton, NJ. Once you find your future home, you can use storage units at an Access Self Storage facility to ease your transition.
Read