How to Prepare for Winter Weather in New Jersey
New Jersey winter weather is not for the faint of heart. Are you a new or aspiring resident of the great Garden State? Assuming you don't have previous experience with...
Storage Tips
New Jersey winter weather is not for the faint of heart. Are you a new or aspiring resident of the great Garden State? Assuming you don't have previous experience with harsh winters, you may be caught off guard by the adaptations you'll need to make if you want to live well and comfortably there. Don't worry though, Access Self Storage is here to help.
From New Jersey snow to the blistering winds, we'll make your transition as painless as possible by offering you all the information and experience we wish we'd had when first moving. Fortunately, knowledge is power, and any anticipation you have about suffering through winter is easily overcome through careful planning and knowing what to expect.
At the end, we'll give you an affordable and time-honored solution to any spacing needs you might run into during the course of your move, and how a self storage option could ease that frustration.
How is Winter in New Jersey?
Does New Jersey have cold winters? That really depends on your winter experience before arriving. If you've spent any decent number of years in a Northern state, you'll find a lot of the same hurdles in New Jersey as you have elsewhere. But if you're from a relatively warm climate, then you'll find New Jersey winter weather to be a bit of a shock and should prepare accordingly.
In New Jersey, winter temperatures tend to average in the low to mid 30s, idling around freezing temperatures. However, it can drop quite a bit lower than this on occasion, so you're definitely going to want to invest in heavier winter apparel for those outlier days when the temperature plummets closer to zero. If that sounds unpleasant, we understand, but despite the cold and snow, many people enjoy winter in New Jersey because of the activities available, like skiing and ice skating. When seen through this lens, winter in New Jersey can be exciting, beautiful, and a ripe opportunity to experience things you've never experienced before, or haven't had easy access to previously.
What is New Jersey Snow Like?
Okay, but what about the snow?
The average snowfall in New Jersey is about 30 inches, though there are some months where the snowfall is much higher. The worst months for snow in New Jersey are January and February, but you can expect your first winter storm as early as November (or even October, on rare occasions), so it's best to have realistic expectations on the seasonal forecast so you can buy winter apparel and other items to lighten the blow of the cold months.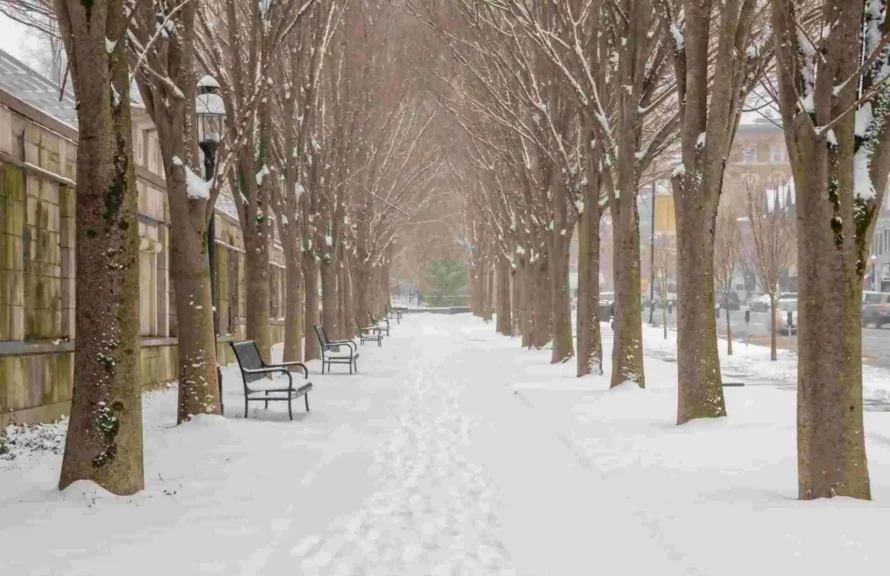 How Do I Stay Warm in New Jersey?
Living in a cold state means finding new and innovative ways to keep warm that you might not have needed to consider previously.
One way to keep warm is to dress in layers. This will trap your body heat and prevent the cold air from getting to your skin. If you don't have a heavy winter coat, a scarf, and at least one wool hat and gloves, we advise you to obtain those right away, even if things haven't cooled down for you quite yet. It's best not to wait until you need something before making a critical purchase.
Do you own a space heater? If your home's built-in heating apparatus isn't doing the job when temperatures start really falling, you may want to invest in a personal space heater, ideal for small offices and bedrooms.
Of course, you can't go wrong with an assortment of blankets. It's amazing how much defense against the cold one or two good blankets can provide, especially at night time beside a fireplace. Not only will you keep warm, but you'll hit that perfect, cozy energy that makes dark, winter evenings feel magical.
Another way to stay warm is to make sure you're staying hydrated. Drinking plenty of fluids will help your body temperature regulate itself better. And if you're looking for something hot to drink, try herbal tea or coffee instead of sugary drinks—those actually make you feel colder.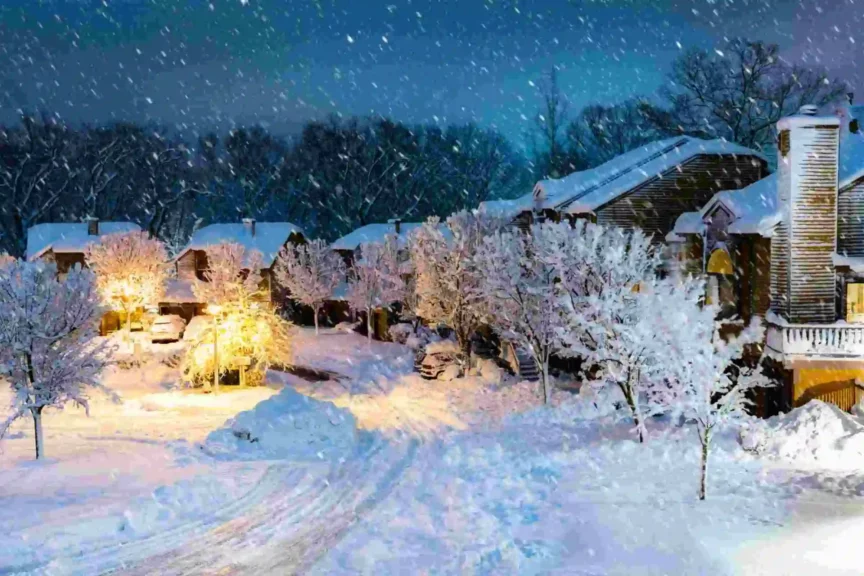 Do I Need Winter Tires in New Jersey?
As a place acquainted with snow, we do suggest throwing some winter tires on your car in preparation for New Jersey's winter weather. Winter tires are designed to provide better traction and handling in cold weather and on snowy roads. They are made from a different type of rubber compound than summer or all-season tires. This special compound helps them stay flexible in cold weather, so they can grip the road more firmly.They can make a big difference in your ability to get around safely during the winter months, supporting you with improved traction, a priceless quality when the streets are slick with ice and snow.
Using Storage to Combat New Jersey Winter Weather
Okay, but what if in the course of your moving process, you realize you have too much stuff for your new space, or you want to hide away the winter clothes and lawn equipment you won't need for a while? That's where a premium self storage facility like Access comes in to help.
With multiple levels of security and well-trained customer service available to you, we pride ourselves in making sure all of our locations give you one-hundred percent peace of mind, so you feel comfortable leaving your belongings in our care during the harsh New Jersey snow months. Take a look at the full list of our New Jersey locations and find the one nearest to you!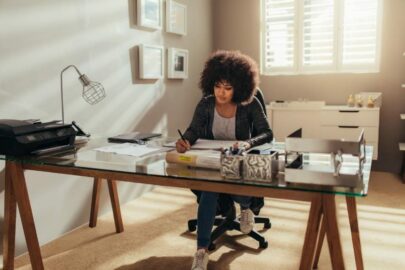 5 Tips to Creating a Great Home Office
More people are working from home than ever before, so it's important to have a nice home office to help with productivity. Having your own space and keeping it organized—especially by storing your extra belongings at Access in Wayne, NJ—goes a long way in staying focused and efficient while working from home.
Read