Organizing Business Inventory in Storage
Are you paying office rent rates for items you could store? Many business owners rely on self storage facilities to avoid costly leases and store inventory and business supplies. Most business offices lack enough storage space for inventory, supplies, samples, and paperwork. This can easily lead to an inefficient and messy office. Renting self storage with a month-to-month lease can help you streamline your business and keep track of your inventory and supplies, but it's important to store your inventory properly to avoid problems later. Here are some tips for storing inventory in a self storage unit.
Business Storage
Start with a List
The point of storage is retrieval. Some day you're going to want to find these items again.  So the first step is creating a list of what you want to put into self storage. Look around your office and go through your inventory to see what you can store to clear up space. Ask yourself what you need in the office day-to-day and what can go into storage. While you will want to keep files that you need daily in the office, many documents can be stored safely.
Once you have a list of what you can store, group the items into what you want to store together and what can go in boxes versus shelves. Once you know what you need to store, you can choose the right size storage unit.
Pack Properly
Don't make the mistake of rushing your packing. Pack efficiently to avoid damaging any inventory or supplies. Use new, sturdy boxes, bubble wrap, and bins to sort and pack away smaller items. Stack furniture toward the back of your unit if you won't need it any time soon.  Store files in boxes or plastic bins especially sized for files, and consider adding shelving to the storage unit to keep them organized and give you a clear view of each.  Stacking heavy file boxes can cause them collapse, which makes retrieval difficult.
Create a Map
Next, make sure you keep track of what is going into storage. Keep a record of everything you pack away and where it is. Make a note of where the items are in the storage unit, the date they were stored, and how much you have. Update this master inventory list as you move items in or out of the storage unit. This will make it much easier in the future to retrieve items and keep an eye on your inventory.
Don't forget that there are many ways to use self storage to streamline your business. Retailers depend on self storage units to store excess inventory during peak seasons and to rotate seasonal inventory and decorations.  Service businesses rely on self storage as they move into a new office space, renovate a current office, or downsize. Think outside the box: a storage unit can even be a mobile office to store business supplies you need on the go without taking up room in your home. Self storage can be used to store staging supplies and documents for a real estate business; keep construction equipment safe and secure; and store pharmaceutical supplies and samples.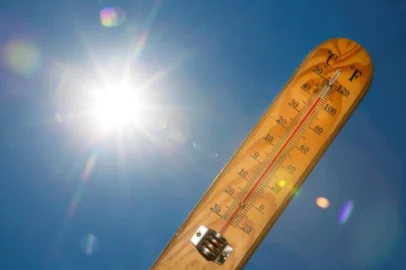 10 Things to Move to Self Storage as the Weather Gets Warmer
Summer's on the horizon here in Little Ferry, NJ, finally giving people a reason to venture outdoors. The brutal winter kept everyone indoors for months on end, but now it's time to defrost from the cold and reduce all the clutter that you've collected over the season. Storage units come in handy for keeping your belongings organized without taking up space at home.
Read