How Self Storage Can Help Your Study Abroad Plans
It's official: You got the news, and you're going to study abroad! It's exciting to experience a part of the world you haven't been to and enrich yourself in its...
Storage Tips Student Storage
It's official: You got the news, and you're going to study abroad! It's exciting to experience a part of the world you haven't been to and enrich yourself in its environment and culture. You can't wait to start. But what can't wait is deciding what you'll bring and what you must leave behind. How will you store those items? Also, what about the things and souvenirs you will bring back? It's a lot to figure out, so you don't want to hold it off until the last minute.
Self storage can solve all these questions. Storage units are a good and valuable tool for students studying abroad. You can have fun exploring another country while you've had your items stored away properly back at home. To ensure that, you must know where to start packing your belongings and unpacking.
How Do You Store Things Before a Studying Abroad?
Plan as soon as you can! It's better than waiting until the night before. You must know how to store your items before you leave for a short-term or long-term study abroad. You want your studying abroad experience to be enjoyable, and it will be knowing that you stored your items away properly before you left. Below are some helpful tips for storing your belongings.
Make a Good Inventory List
It's good to have a list of the items you're storing away. When you return from studying abroad, it will save you a lot of stress and time because you will need it again. Write down the categories and subcategories of the items you're storing away, and start there to decide what things need storing! The organization is beneficial as you know what will be at home when you return.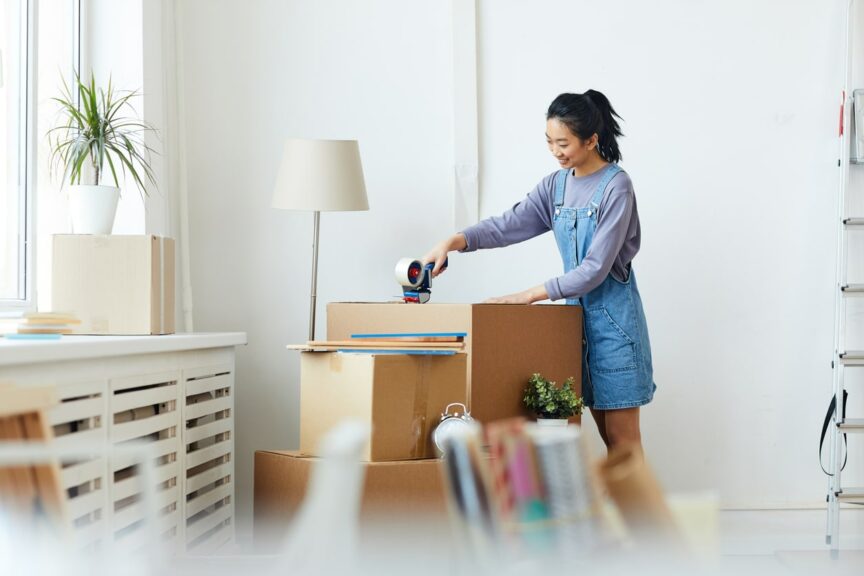 Pack Efficiently
When packing for storage, remember the things you will want access to when you return from studying abroad. You will need boxes, tape, and a bold marker to mark what items are where.
Here is how you can approach packing your items away until you return from study abroad:
Electronics and large appliances. You must store some of the most important and expensive items you could have! You wouldn't want anyone taking and using them while you're away. You can organize the electronics by type and keep them with their charging cables.
Books. Store your books away to have them free of dust for when you return. Whether you're a reader or not, you will be doing enough reading with your textbooks while studying abroad.
Clothing. Pack according to the season and what the weather is like where you're studying abroad. You won't need to bring a winter or raincoat if you're learning over the summer in another country. Store it away! Box your clothes up and mark them by their clothing type.
Personal items. They're personal for a reason, and only you should be able to access them. While you'd want to bring them, you might only be able to take some of them. Leave it at home in a safe place! Put them in a box or bin and mark them as personal belongings.
Use Plastic Bins
Sometimes boxes aren't the most efficient way to pack things, so bins are another alternative for storage! They're easy to stack no matter how heavy the load is and easy to label. Clear containers are even better if you want to see what is inside.
Rent a Storage Unit
You'll need more space once you return with extra items and souvenirs you bought while studying abroad, so start by renting a storage unit. There is even an option for climate-controlled storage for your temperature-sensitive belongings like electronics and anything of wood or vinyl material. With their steady temperature range, your items will be in their original state when you return.
How Do You Unpack After a Study Abroad?
You don't realize how sweet home can be until you return after being gone for a long time. While you'd want to unpack your studying abroad memories, it's also time to unpack your belongings from before you left and what else you've brought back. Below are some tips on how to do so without feeling overwhelmed.
Look Back at Storage Inventory
Remember the list you made when you were starting to pack? Well, it's perfect to use again for unpacking everything! Like when you packed before, it will help you ensure everything is where it should be, and then you can organize your room by category. While doing so, you can arrange your extra items and souvenirs in your room or store them away in your now-empty storage bins!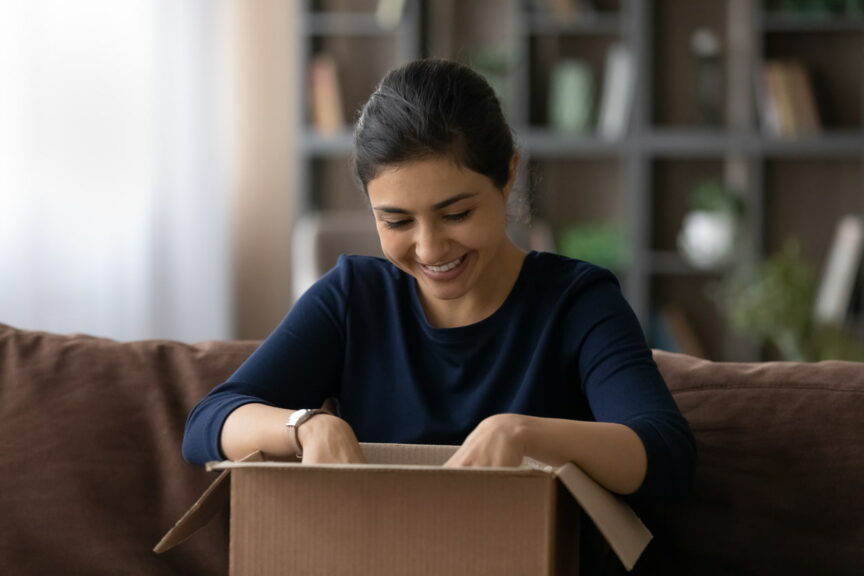 Unpack by Category
It isn't easy to know where to start when unpacking. But luckily, with the storage inventory list you made before, it's easy! You can start with the smallest category to get it done or the most significant category to get the heavier load out. You can even unpack based on what is essential to you and what you need immediately after.
It's Not a Race
While it would be nice to settle as soon as you get home, it's best to take it easy with the unpacking. You don't need to be in a rush. If you try to rush, you place things where they shouldn't be by accident, and you'll make the placement of items look sloppy. They are your items and rooms, so you can take as long as necessary.
Rent a Storage Unit
If you bought too many items and souvenirs while studying abroad, rent a storage unit! It's a good solution if you realize you don't have the space to place everything in your room. You can set the items in a unit, and when you find the space, you can always come back for them! Your items will always be there for you in a unit whenever you need them.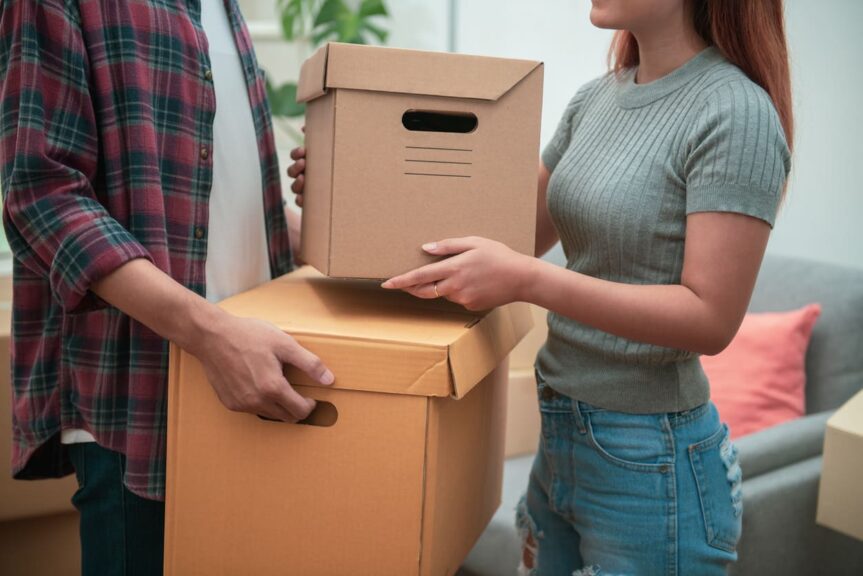 Why Use Self Storage for a Study Abroad?
There is much more to storage units than the spare space that they offer. They have many features and amenities, even when studying abroad for a semester or year. No matter where you are, your belongings will be accessible in a storage unit.
Convenience
You can find self storage facilities in any residential or central area of town near you. They also have convenient access hours that are sometimes extended to 24 hours, which makes getting your belongings an easy task whether you return from your study abroad early in the morning or late at night.
Flexibility
You can save space and money in the long run when renting a self storage unit. Many storage facilities, like those managed by Access Self Storage, allow you to pay and rent for a unit however long you need it when studying abroad.
Organization
Storage units are your best friends when it comes to organizing. They act as another closest you didn't know you needed in your life. They prevent clutter from building up in your home, which you wouldn't want to worry about while studying abroad in another country. It also means you wouldn't have to come home to many storage bins and boxes piled up when you return! You can return to a clean room by storing your belongings in a storage unit.
Peace of Mind
Studying abroad sounds fun, but prepping for it can be a struggle. You need to plan out what items you will leave behind and how to store them until you return. With self storage units, it makes the task easy. They provide extra room for you and sometimes include recorded video surveillance of your unit. Some storage facilities will have their units fenced and gated and can even have a keypad entry. All these features will ensure your peace of mind while you have fun studying abroad in another country.
Find a Storage for Your Study Abroad
If you're considering a storage unit for when you're studying abroad, come to Access Self Storag. We have self storage facilities located New York, New Jersey, and Connecticut for our residential customers. If you don't have the supplies you need to pack and store your belongings, don't worry. We have everything to offer, including more packing and moving supplies if you need them when you arrive.
When you're ready to rent and reserve more storage space, find an Access Self Storage facility in a city near you! If you have any questions about renting self storage for studying abroad, feel free to contact a local Access customer service team member.
How to Prepare a Four-Wheeler for Storage
While ATVs may not require the same level of maintenance you would give a car, it's still important to take the necessary steps to keep your four-wheeler in working order before you put it into storage. Whether you're storing your ATV for the winter, for a year, or for longer, a self-storage unit will protect your toy from the elements. Here are some important tips to keep in mind to keep your ATV protected and ensure it's ready to go when you are.
Read