3 Ways to Give Yourself Breathing Room During the New Year
If your life is a little too crazy and hectic, use your New Year's resolution to declutter your life and give yourself some breathing room. You can accomplish it easily with the right strategy. Reducing clutter and getting your Norwood, NJ, home organized is a great way to minimize stress and to make it easy to find what you're looking for. Access Self Storage has a few tips to help keep you organized in 2020 and beyond.
Storage Tips
Stay free of clutter with storage tools.
A cluttered, disorganized space can heighten your stress and make it hard to get comfortable in your own home. Invest in a few organizational tools to get stuff out of your way, such as:
Plastic totes
Drawer dividers
Closet caddies
Storage ottomans
These items and other storage options will help you organize your belongings and free up space in your home, keeping your stress levels down in the New Year.
Get the holiday decor out of the way.
The holidays are over, and now's the time to find space for your gifts. Toys, clothes, and other items take up space, not to mention the decorations that need to be put up somewhere out of the way. If you've invested in organizational tools and still lack storage space, it might be time to consider off-site storage options such as a storage unit.
Check out storage units for extra space.
You can't go wrong with a storage unit when you need a place to keep your belongings safe and secure. They come with many different options to ease your mind, such as 24-hour surveillance for protection and climate control to prevent damage. If your New Year's resolution is to ease your stress while protecting your belongings, you can find it with a unit at Access.
Access Self Storage Keeps You Organized
Storage units benefit you in multiple ways. They give you a space for storing clutter so that you can get more room back at home. They're perfect for storing holiday decorations, unused items, memorabilia, and all sorts of other items. Whether you're looking to store an entire bedroom set or a few boxes, we can help you pick out a unit to fit your exact needs. Contact Access Self Storage in Norwood, NJ, today!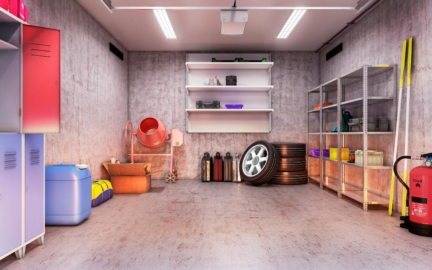 A Guide to Getting Your Garage Organized
Homeowners who live in the suburbs have one thing in common: unorganized garages. No matter if you live in White Plains, NY or across the Hudson River in Congers, NY, you're bound to deal with a messy garage at some point in your life. A garage is more than a place in which to park your car; it's also a common household storage center. Access Self Storage has a few tips on how to keep your garage from looking like a disaster zone.
Read