How to Find a Job in a New City During a Last-Minute Move
Depending on the circumstances, relocating for your career might be anything from thrilling to terrifying. And in the wake of the current coronavirus pandemic, job security isn't what it once was—leaving millions of employees wondering what's next. Luckily, technology can make relocating easier than ever. Skype and LinkedIn are just some of the tools that simplify finding a new job across the country. With storage units in Plainfield, NJ, and other communities around the U.S., the Access Self Storage team has met plenty of transplants. Following some basic job hunting tips can make forging your own new career path as pleasant and convenient as possible.
Moving
Job Hunting Tips for Making a Quick Move
Cross-Country Job Hunting
Getting to know the lay of the land in your destination is a must. Monitor openings over the next few weeks to get an idea of how plentiful jobs in your field are. Familiarize yourself with organizations you'll want to join, and participate in relevant groups on Reddit and other forums. Lurking allows you to anonymously get a feel for the way things are in your new city, but introducing yourself lets you socialize with others in your field without a lot of pressure.
LinkedIn Is Your Friend
If you're able to put yourself out there online during your job hunt, make it known in your profile that you'll be moving to your city. Provide a time frame, if possible, to let prospective employers and recruiters know that reaching out to you is a worthwhile use of their time. If there were ever a time to get in touch with those distant LinkedIn contacts that may have leads, this is it. You're already connected, so hearing from you out of nowhere won't seem weird. And don't be afraid to reach out to companies that aren't actively hiring at the moment. Make the right impression, and half your work is done when the right position does open up.
Prepare for All Things Moving
Moving to another city, state, or region for a new job means you'll have plenty on your plate in the coming months. Besides the usual moving to-dos—utilities, school districts, storage units, etc.—myriad career-related concerns will complete for your attention. Prioritizing can be tricky, but securing a job ASAP will make the rest of the move less stressful.
We hope our job hunting tips help make finding a position as painless as possible—whether it's a temporary fix or your dream job. Once you've found your new job, it's time to tackle the day-to-day stuff. At Access Self Storage, we offer a convenient, online storage rental process for our storage units in Plainfield, NJ, and other cities. Contact our facility with questions, or reserve a unit online from wherever you are so you're ready to start storing once you relocate.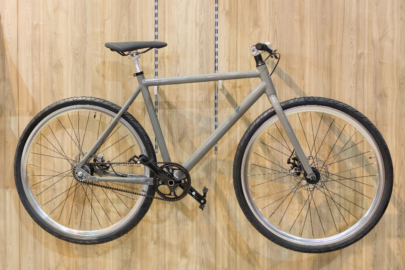 How to Store Your Bike When Cycling Season Is Over
It might feel like fall has just arrived in North Brunswick, NJ, but it'll be over soon and stepping aside for winter to make its mark on the area. With biking season almost behind us, it's time to consider placing your bike in storage to protect it from the elements. Access Self Storage offers a few maintenance items you should keep in mind when putting it away for the winter.
Read