How To Style a Kitchen
The kitchen is an essential part of any living space, and there should be no reason to find yourself bored or displeased with how it looks. Redecorating your kitchen is...
Decluttering Home Organization Storage Tips
The kitchen is an essential part of any living space, and there should be no reason to find yourself bored or displeased with how it looks. Redecorating your kitchen is a great way to bring some flavor back to your home. Whether you want to go with a new theme or just need new decor, having a well-decorated and uniquely themed kitchen can make your home more lively and personal.
With various kitchen layouts to base your kitchen on, the possibilities for decorations and theming are endless. In this guide, our team at Access Self Storage will guide you through stylish and practical ways you can use to spice up your kitchen.
Kitchen Sink Decor Ideas
While sinks are most commonly known for the dirty work of a kitchen, they can easily transform into a crown jewel with a change of decor. Some of the key items to think about when you redesign your kitchen sink are:
Soap dispenser or holder
Cleaning products
Towel racks or hooks
Faucet and handles
And more!
In addition to the key products of a kitchen sink, you can add various decorations, such as small potted plants or trinkets, across the sink's countertop.
The Importance of Layout and Practicality When Decorating
It's easy to get distracted by the look and feel of your kitchen sink and forget how you're going to use it. When you redesign your kitchen sink, think about its layout and how each element of your kitchen will fit practically and aesthetically.
Think about the experience of rinsing off your dishes or even just washing your hands. Where do you want to place your soap dispenser and cleaning supplies? Are there going to be any supplies placed under the sink? Where will towels be located for quick and easy access? Answering these questions before you start makes the redesign more successful in the long run.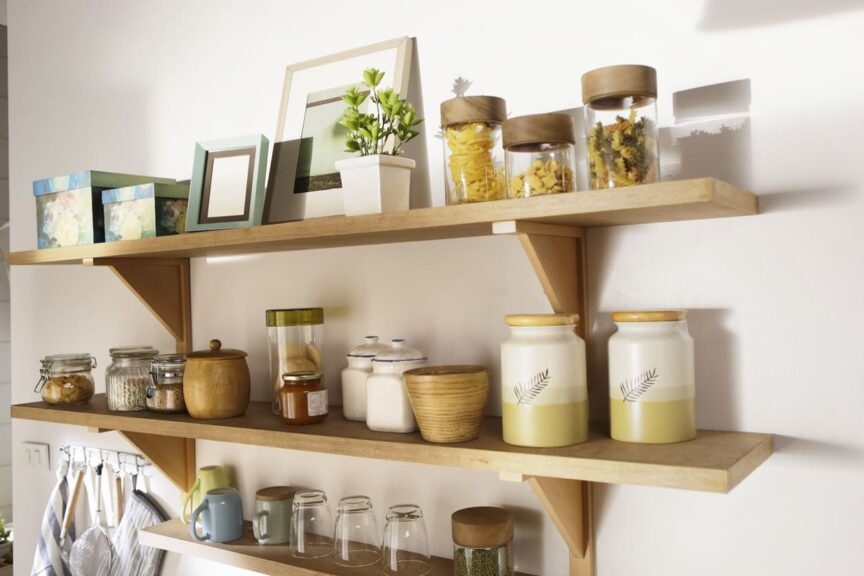 Kitchen Shelving Ideas
Adequate shelving is one of the most important parts of a well-designed kitchen. By incorporating kitchen shelving in your design, you'll find more practical and stylish ways to organize and display your food and supplies.
Make the most out of every square inch of shelving in your kitchen. Learn more about self storage for cooking supplies to properly store your kitchen appliances today.
Create Kitchen Shelving Wherever You Can
Don't limit yourself to the shelves already built into your kitchen when you can just make your own! From dividers and organizers lined up on the countertops to utilizing hooks for hanging mugs or utensils, there are plenty of practical ideas to go with.
You can also create shelving in your kitchen without losing your theme or style. When you seek out decor or organizers, think about how it fits your kitchen in terms of theming and practicality.
Ideas for Your Kitchen Sitting Areas
When you're thinking through different kitchen design ideas, go beyond the cooking space and think about your sitting area as well. Match your chairs and table to the theme of your home. Also think about the number of chairs in relation to how many people you'd like to have on an average night.
Additionally, think about how you'll utilize space in the layout of your kitchen sitting area. Consider the placement of your table in relation to additional decor or furnishing along the walls. However, not much can go wrong with simply centering your kitchen table in your sitting area.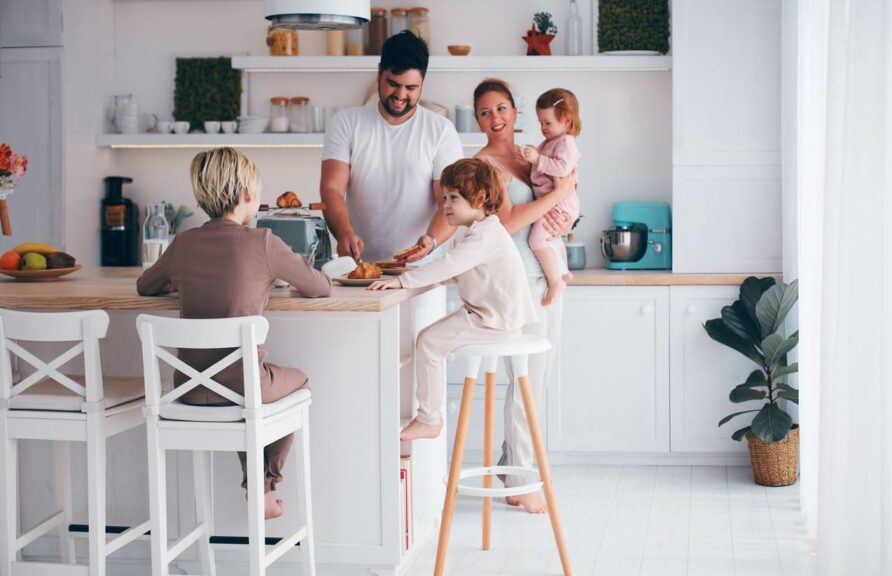 Utilize Unconventional Furniture and Displays
Giving your kitchen sitting area a new look may require you to think outside the box for unconventional decor ideas. Maybe you want a Lazy Susan spice rack in the middle of your kitchen table or a decorative napkin holder that fits your theme. It could even be an extra countertop or a chest for storage and extra decor space.
Whatever you think of, don't limit yourself to what is typically considered to be kitchen decor. Not only do unconventional displays allow for practical use, they give you more space to get creative and make your kitchen stand out.
Declutter Your Kitchen With Access Self Storage
One of the best ways to declutter your kitchen for a redesign is with a storage unit at Access Self Storage. Our storage units come equipped with a variety of features, such as shelving and moving boxes and supplies. With affordable rates and convenient locations in New York, New Jersey, and Connecticut, you'll discover your perfect storage solution with us.
Give our team a call or find your nearest Access Self Storage online to rent or reserve a unit today!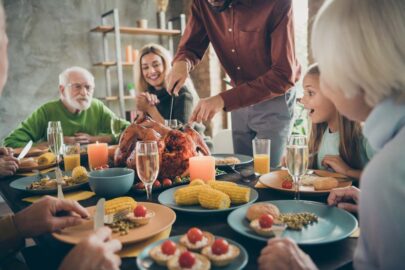 Prepping the Ultimate Thanksgiving Feast
Thanksgiving only comes once a year, so you'll want to get everything right when hosting your entire family. Although organizing everything and prepping for the big meal can seem like a challenge, we have some tips to make it easier than ever. When the holiday's over, Access' self storage units in Manalapan, NJ, are here for your excess clutter.
Read