A Quick Guide to Moving In With a Significant Other or Roommate
People move in with each other every day in Congers, NJ. Some of those move-ins turn out to be great; others are a complete disaster. Though it's hard to give up your space, roommates can turn into great friends if you're not friends or partners already. Access Self Storage wants to ensure an amicable move-in with a few tips to get you started.
Moving
3 Tips for Moving in Together
Learn to compromise.
Sometimes there's not enough room for both people to have all their things in the same space. It's all about compromise when you're moving in with someone. Maybe their favorite sofa isn't a good match for your current furniture and style. Perhaps your dog won't accept their cat in the house. Make compromises to help the move-in turn out to be successful from the start.
Have your own space.
Just because you're moving in together doesn't mean that you have to occupy the same space all the time. Everyone needs their own space, and the same holds true for couples and roommates. Maybe it's something as simple as having a designated space for shoes or a place where you like to slip away for a few moments by yourself. If you're both in the same room all the time, it may eventually lead to conflict.
Agree on the finances.
It's important to talk about the finances and expenses from the start. Otherwise, things could get messy later when it's time to pay the bills. If you're partners, talk about each other's credit scores, current expenses, and future financial needs. If you're roommates, make sure that everyone knows what and when to pay their share. You'll avoid a lot of arguments down the road.
Self Storage for Sharing Spaces
When partners or friends move in together, it often spawns arguments when two different living styles converge. Whether your partner is moving into your house or you're renting an apartment with a friend in Congers, NJ, it can be a great experience when you respect each other's space. Let Access Self Storage provide you with extra space to create an environment that both of you can enjoy.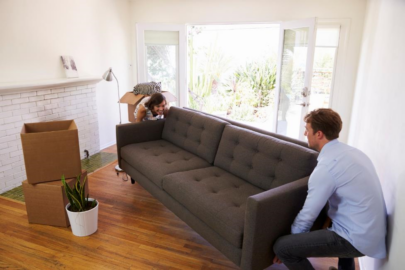 The Breakdown on Breaking Down: Taking Apart Big Items for a Move
Those who plan to move to or away from Franklin Lakes, NJ are always looking for better and easier ways to streamline the process. Moving isn't an easy thing to do, especially if you have large appliances and furniture to take with you. Breaking down furniture saves space and makes it easier to move everything, but not everyone does it. Access Self Storage is here with a few tips to keep in mind when breaking down and moving big items into self storage.
Read