So that our employees can enjoy the Thanksgiving holiday with family and friends, our offices will be closed on Thursday, November 28th and resume normal office hours on Friday, the 29th.  The Access Team is very thankful to have such wonderful tenants.  Enjoy your holiday!
Self Storage Unit Facility in Congers, NY
Rent or Reserve? Renting online saves you TIME and MONEY. Reserving holds a unit for 10 days.
Free Truck for Move-In

Use our truck for free when moving into your storage unit. Call 845-267-4700845-267-4700 for details and to reserve the truck. *Additional fees may apply.

Free Lock

Use our special locking devices for enhanced security.

Same Rate for 12 Months

We guarantee it. Many other companies will raise your rental rate soon after you move in.

Security

Every unit is individually alarmed. This is the highest level of security in our industry.

Moving Assistance

We can help you find local movers to assist you with your items. We can also recommend a full-service moving company.

Climate Control

We have units available for your comfort and to better protect your things in storage.

Drive-up Access

We have units available for you to unload your vehicle directly into your storage unit for maximum convenience.

24-Hour Access

Available.

Wide Driveways

Large trucks can get in and out easily.

Handtrucks, Dollies, Rolling Carts

Help move your things to your unit.

Rent Refund

Ask about our policy for refunding unused rent when you move out. You won't find this benefit at other storage companies.

Free Package Acceptance

Nice for when you are away from home or running a small business.

Storage Shelves

Rent them for pennies a day. We even set them up for you.

Boxes and Supplies

Save time and money by purchasing all your boxes and moving supplies at this location.

Business Solutions

Many of the benefits listed here are especially popular with our business clients, at this location.

Community Outreach

We are proud to be involved with the New City Chamber of Commerce, Fourth Quarter Club (Clarkstown High School North Sports), Rivertown Films, Toys for Tots, and Congers/New City Rotary.

Community Resources

We have a Foodtown less than 3.5 miles away, Palisades Center approximately 5.5 miles away, a Chase bank less than 2 miles away and a Rick's Club American restaurant less than 2 miles away.

Month to Month Rental

All of our rentals are on a month to month basis with no long term commitment required. Stay for as long or short a time as you like.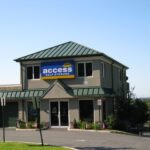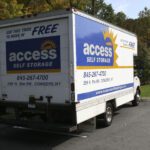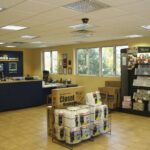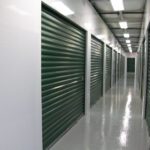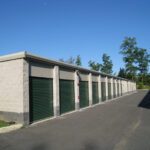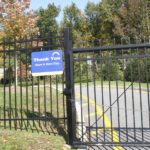 "So glad I found Access! I just moved back from LA to take care of my sister so I needed to store a bunch of stuff until I could find a bigger place to rent. Really affordable rates, clean and helpful."

Jared E - Congers
"Great pricing"

Kate B - Congers
"good customer service"

Richard M - Congers
"Love this place Terry and Dave are amazing."

Alexis K - Congers
"Access has been such a jewel to work with - service, professionalism, wisdom - all with a wonderful smile. I came here broken and hurt from the demise of a 17 year marriage. I was barely functional. She helped me with ideas for packing. She could see my pain at the verge of tears. She was so compassionate, loving, and kind. I can't tell you what her kindness did for me through such a difficult time of my life. She made sure I felt like a million even though I felt lower than low. I will recommend this place to others. I thought she was the caring owner!"

Shella G - Congers
---