A Self Storage - Little Ferry, NJ
Self Storage Units in Little Ferry, NJ
Located on Bergen Turnpike just off Route 46, A Self Storage provides nearby self storage to Little Ferry, Moonachie, Ridgefield Park, and beyond. Less than a mile from both Interstate 95 and Interstate 80, our Little Ferry storage facility is conveniently located for all your storage needs, both short and long term.
No matter if you've got a small amount of belongings or are looking to store the contents of your entire home, A Self Storage has the storage unit variety you need. Our storage unit sizes range from locker storage units all the way up to 20×20 units that provide 400 square feet of easily accessible space. Not sure what unit makes the most sense? Use our online size guide. 
Cheap Storage in NJ
When you rent a Little Ferry storage unit with A Self Storage, you can trust us that you'll be getting a competitive price no matter what unit size you select. Of course, cheap storage in NJ isn't just about the price of the unit. We've got other free perks as well, such as carts and dollies to use so you can easily transport heavy items. Plus, we even provide a free moving truck when you rent a unit.
Car Storage Locations in Little Ferry
Finding a place to store your vehicle can be tricky in New Jersey, where space is often limited. Here at A Self Storage, we make that easy through our vehicle storage in Little Ferry. Choose one of multiple car storage options, including drive-up storage units up to 30 feet in length that provide maximum protection from the elements. Or, select one of our uncovered, outdoor spaces that are ideal for boats, RVs, and larger vehicles. Availability is limited—call us for pricing!
Climate Controlled Storage in Little Ferry, NJ
With the sometimes harsh New Jersey weather, it's important to find a storage unit that can protect certain temperature-sensitive items. From musical instruments to electronics, climate controlled units are kept at a consistent temperature range all year, no matter what's going on outside. We provide both 5×5 storage units, 5×10 storage units, and 10×10 storage units in a climate controlled variety. 
Reserve Your Storage Unit in Little Ferry, NJ
A Self Storage provides the best self storage in Little Ferry at the most affordable prices. No matter your reason for needing some additional space, it's never comfortable to have that need. We're the storage experts that you truly need, and we've got the industry knowledge and helpful storage tips to prove it. Rent or reserve your unit online today! 
Rent or Reserve? Renting online saves you TIME and MONEY. Reserving holds a unit for 10 days.
Local. Family Owned. Trusted.

2019 NJ Family Business of the Year Award
A+ Rating on BBB
40 Years serving New Jersey and NYC
Always giving back to your communities.

Security

Your storage unit door has its own separate alarm. You control the code. Get this highest level of security only at Access.

FREE Truck Use

Use our truck for FREE for half a day on move-in. We pay the gas. You pay the insurance. Call to reserve.

FREE Lock

Saves you $15 to $20.

Same Rate for 12 Months

We guarantee it. Many other companies will raise your rental rate soon after you move in.

24-Hour Access

Available for many units.

Drive-up Access

Unloading directly into your storage unit makes moving in fast and easy.

Boxes - Order Online

Curbside Pickup. Everything you need for packing is here.

Earn $25 for Referrals

When your friend rents, we pay you $25.

Parking Spaces

Park your trucks, or cars within locked and secured gates. Rent your space month to month.

Climate Controlled Storage Units

Extra protection for your things. More comfortable for you.

Jumbo Units

From 250 to 800 sq. ft.

Month-to-Month

No long-term commitment.

FREE Package Acceptance

Not going to be home? We'll hold your packages. Great for businesses, too.

Environmental Support

Altogether our solar panels reduce CO2 emissions by over 25,000 tons per year. That's the same as planting over 600,000 trees.

Community Outreach

We are proud to be involved with the NJ 101.5 Adopt a Family, Family Fun Day, Little Ferry and S. Hackensack Little League, Food Pantry, Blood Drive, Project Graduation, School Supplies, Flea Market for Homeless Animals.

Community Resources

We have a Shop Rite Market less than a mile away, Garden State Mall is only 6.5 miles away, a 7-11 with an ATM is ½ mile away and a great place for lunch is Neil's Pizza which a mere 52 feet away. Also within the vicinity of the Free Public Library, Parks and Recreation, VFW Post, Senior Center.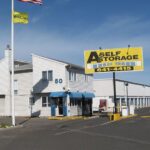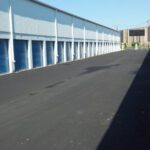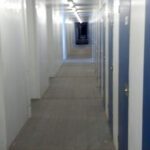 I have rented from them for years and never had any issues
I have 2 units ( years ago ), in this awesome facility and the thing that I like so much is that the management office is so helpful .
Prices are a bit high but the facility is nice and convenient. It comes with perks too.
Thank you Norma! You made my day ?
The young lady who checked in me ,Kathryn S,was just amazing.I never had a such a wonderful customer service experience in my life.Out going,explained everything perfectly ..friendly and out going.Should be working for corporate office,her talents are being wasted there..Just great.
Affordable self storage solution
I have multiple storage units in different locations but the service here is like no other starting with Norma and Dawn you can always tell when some loves what they do thank you all
Welcoming place, clean, easy access, secure. And the best thing is they do guarantee the rent for one year.
They were incredibly good to us when we had units there. Incredibly kind people
Big rooms two floors truck access
The Staff is very helpful and friendly, always available to answer any questions you might have , and the facility is well kept.
I love this place. The ladies are so nice and welcoming. The establishment is so clean and inviting. They decorate to accommodate the holiday or reason for the season. I am big on great customer service and they are right on point. I only wish that they offer lower prices for the storage rooms and the initial free month that many places offer because it makes all the difference.
I had been a customer for about 3yrs prior to 2019 and then i moved and had no need for storage now again i need to store our stuff and i went back to them and it felt like i never left . The staff is friendly and kind and the prices are great compared to other place close by. They keep it well maintained. I would recommend this storage place to anyone.
I have been with A Self Storage for many years. I previously worked with several other storage facilities so I know good service when I receive it. The staff is always friendly, courteous and thoughtful. They are ready to help with any problem you may encounter. The facilities have been adequate for my needs and I have had multiple different sized units at different times. Sometimes the locks are tricky to deal with but nothing that can't be overcome. I do wish they had longer hours but I have found ways to manage around this. I enjoy the positive working relationship I have with them.
Friendly and quick service. Norma is amazing!
Friendly and quick service. Norma is amazing!
---
Frequently Asked Questions
Can I buy a lock for my unit?

No need to buy a lock, we will supply you with a free lock and key while you are with us.
Where can I park my car while I'm in my unit?

If you have a drive-up unit you are free to park directly in front of it or if you are inside or upstairs you can park right by the entrance of your designated building.
How do I get my belongings to my second floor unit?

Depending on what you're bringing upstairs, we offer regular elevators as well as freight elevators for heavier things.
How do I access my unit when the gate is closed?

Each time you pull up to the gate you will be required to enter your unit number followed by your code. Then you press pound and the gate will open.
What happens if I lose my key?

We will be able to supply you with a replacement key which come with a $7.00 lost key charge.