Rent or Reserve? Renting online saves you TIME and MONEY. Reserving holds a unit for 10 days.
Free Truck for Move-In

Use our truck for free when moving into your storage unit. Call (201) 641-4415(201) 641-4415 for details and to reserve the truck. *Additional fees may apply.

Free Lock

Use our special locking devices for enhanced security.

Security

Every unit is individually alarmed. This is the highest level of security in our industry.

Same Rate for 12 Months

We guarantee it. Many other companies will raise your rental rate soon after you move in.

Rent Refund

Ask about our policy for refunding unused rent when you move out. You won't find this benefit at other storage companies.

Drive-up Access

We have units available for you to unload your vehicle directly into your storage unit for maximum convenience.

Parking Spaces

Park your trucks, or cars within locked and secured gates. Rent your space month to month.

24-Hour Access

Available.

Climate Control

We have units available for your comfort and to better protect your things in storage.

Jumbo Units

From 350 to 900 sq. ft.

Extra-Wide Driveway

Even an 18- wheeler can get in and out easily.

Moving Assistance

We can help you find local movers to assist you with your items. We can also recommend a full-service moving company.

Free Package Acceptance

Nice for when you are away from home or running a small business.

Storage Shelves

Rent them for pennies a day. We even set them up for you.

Boxes and Supplies

Save time and money by purchasing all your boxes and moving supplies at this location.

Benefits for Business

Start with proximity to GW Bridge and routes 3, 4, 17, 46, 80, and 95.

Flex Warehouse Units

Perfect option for small businesses.

Community Outreach

We are proud to be involved with the NJ 101.5 Adopt a Family

Community Resources

We have a Shop Rite Market less than a mile away, Garden State Mall is only 6.5 miles away, a 7-11 with an ATM is ½ mile away and a great place for lunch is Neil's Pizza which a mere 52 feet away.

Environmental Support

Altogether our solar panels reduce CO2 emissions by over 25,000 tons per year. That's the same as planting over 600,000 trees.

Month to Month Rental

All of our rentals are on a month to month basis with no long term commitment required. Stay for as long or short a time as you like.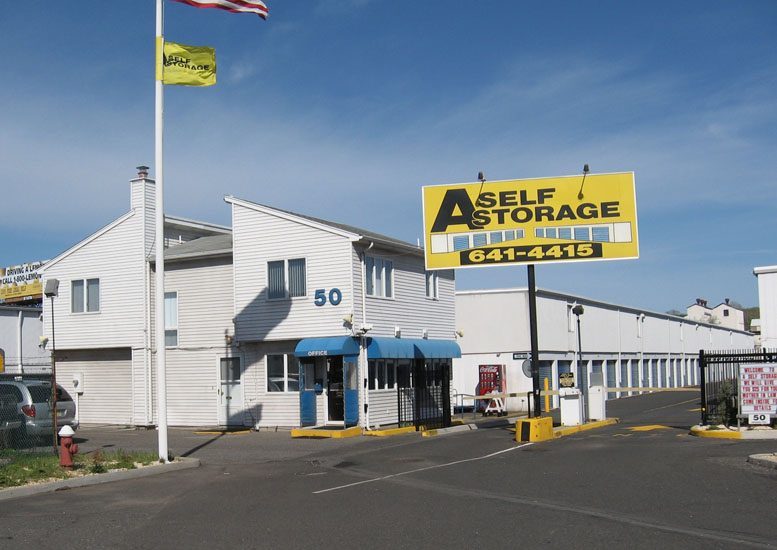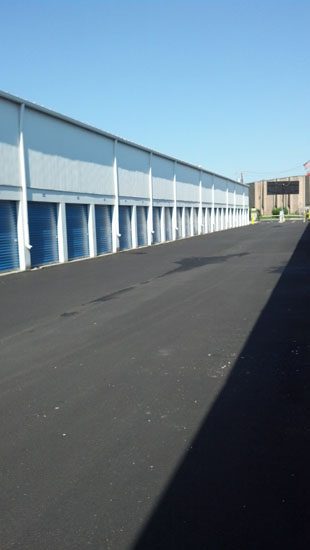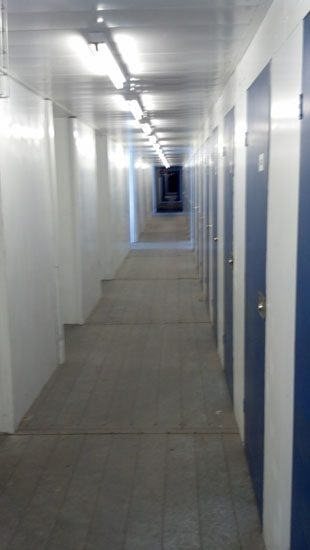 "Had a pretty good experience renting a unit for nearly a year. I'd go back again if I need storage"

Normanhooks13 - Little Ferry
"The counter lady that helped me was a sweat heart. The facility looks safe and secure and yes I would recommend someone to use them."

Lazaro - Little Ferry
"Nice, clean place. People are nice and ready to help in any way they can, facility is clean. Everything is videotaped, I feel safe going there and feel good about leaving my hard earned thing's there."

Betty - Little Ferry
"Fantastic rate, proximity to home, 24-hour access, excellent customer service - what more could you ask for? We worked with Norma at A Self Storage in Little Ferry, NJ and she is just a joy! Very customer focused and friendly, clearly loves what she does and she performs her job very well. Now that's the face and the voice that I'd like to represent my company and maintain a great client relationship!"

Judy - Little Ferry
"Very friendly. Extremely thorough and patient while explaining the do's and don'ts. The girl at the front desk was extremely kind and courteous and great coffee by the way Could not have had a better experience."

Tom - Little Ferry
---