Our "Green" Initiative: Free Electronics Recycling and Solar Panels
Did you know that it takes thousands of years for a computer monitor to decompose in a landfill? Have you ever thought about the kinds of toxins and chemicals that are found in your computers, televisions and cell phones?
Company News
Helping the Environment at Access Self Storage
There are things people and companies can do: every ton of recycled office paper can save 380 gallons of oil, 7,000 gallons of water and keep 60 lbs. of air pollutants from being released. If just 25% of U.S. households use 10 fewer plastic bags per month, we would save over 2.5 billion bags a year.
Access Self Storage is taking steps to do our part in helping the environment. Remember that pesky old computer monitor that will take thousands of years to decompose? Bring it to Access Self Storage! We have partnered with Advanced Recovery Inc., a leading provider of electronic recycling services, to recycle your electronics safely and at no charge. Advanced Recovery guarantees that their recycling process is safe for the environment and that any information left on your electronics is protected. Just drop off your used electronics at any Access Self Storage location during normal business hours.
The solar panels we installed on 10 of our storage centers will reduce CO2 emissions by 25,932 tons per year. That's equivalent to saving nearly 2.7 million gallons of gas or planting 602,000 trees!
"As business owners as well as residents of the communities where our facilities are located, we have an obligation to make a positive, lasting impact on our environment. "Going Green" at Access is a simple way to do our part to keep Mother Earth healthy and naturally beautiful for generations to come." – Michele Cavaliere, Vice President of Operations.
And that is just one company. Imagine what could happen if more companies did just that little bit. Here is a list of 10 easy things you can do to save the environment.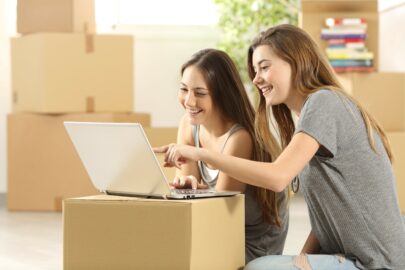 The Selection Process: Steps for Choosing the Right Storage Unit
Sometimes, you just run out of room in your home and need a place to store a few things. Whether clutter has you bogged down or you're moving into a smaller place in Norwood, NJ, storage units come in handy for keeping your items protected. Access Self Storage has some helpful tips to keep in mind if you're considering self storage for your belongings.
Read