5 Overlooked Road Trip Destinations
From the frozen tundra of Alaska to the bayous of the American South, chances are there are many destinations full of potential that you haven't yet explored. Places teeming with...
Storage Tips Vehicle Storage
From the frozen tundra of Alaska to the bayous of the American South, chances are there are many destinations full of potential that you haven't yet explored. Places teeming with new cuisines, experiences, local music, stunning scenery, and endless other qualities that set it apart from everywhere else.
We at Access Self Storage are considering our next summer getaway, and which corner of the United States we want to prioritize for our next journey. We're especially interested in a nice, hearty road trip. As such, we've compiled a list of five road trip destinations that are at the top of our list, and we think you should take a glance at them as well. We'll also take a brief detour at the end to bring some excellent RV storage options to your attention, so you're aware of safe locations to store your vehicles while you travel.
#1 – Wayne, NJ
First on our road trip destination lineup is Wayne, New Jersey. Wayne, NJ is a great town with an array of interesting things to do, regardless of your taste. For the outdoor enthusiast, venture through one of their most popular attractions at the Laurelwood Arboretum. This 30-acre park features beautiful gardens, wooded paths, and blue ponds. Tourists also enjoy teeing up at the Preakness Valley Gold Course or relaxing at Fierce Salon and Spa.
Looking for some family fun? Wayne is the place to be! Take the family for an adventure at the Ice Vault Arena or the Garret Mountain Reservation then get some good eats at Bahama Breeze or Guacamole Wayne.
Self Storage in Wayne is easy to find, as we have positioned ourselves in the city to be available to anyone with storage needs. From residential storage to business storage and RV storage, we've got self storage solutions for anyone.
#2 – Roswell, NM
The next stop on our road trip is Roswell, NM.
Roswell is a city in southeastern New Mexico made famous for its UFO sightings. As such, it's a natural attraction for cryptozoologists and those with interests in the paranormal. However, there are many other things to do in Roswell that make it a great road trip destination. The city features several theaters, including the Roswell Cultural Arts Center.
There are also several parks, including Spring River Park and Zoo and the Anderson-Abruzzo International Balloon Museum. The nightlife in Roswell is also vibrant, with your choice of restaurants and bars to explore. And, of course, no trip to Roswell would be complete without trying some of the famous local food and drink, such as green chili cheese fries and red chile pork stew. We've heard good things about the Cowboy Cafe!
#3 – Hot Springs, AR
If you're looking for a road trip destination that's under the radar, Hot Springs, AZ is a great option. This small town has no shortage of fun things to find, from great food and drink options to plenty of outdoor activities.
You can start by checking out the local brewery. The Superior Bathhouse Brewing Company is a must-visit for beer aficionados. This brewery is unique as it is the only brewery in the world to use thermal spring water as the main ingredient.
Take a hike in the nearby mountains while you're visiting, just be prepared. Arizona is known to hit incredibly high summer temperatures, so before your excursion, pack all the necessities, including plenty of water.
#4 – Gettysburg, PA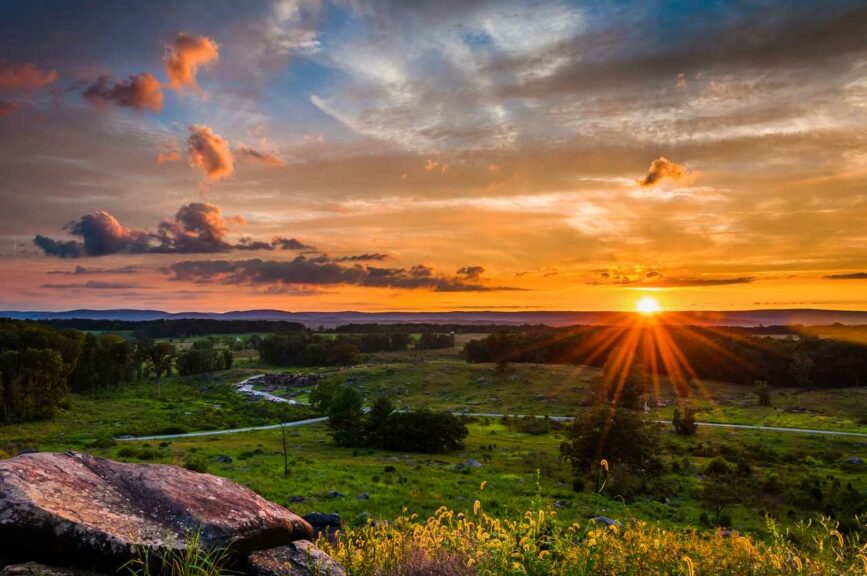 Gettysburg is a small town in Pennsylvania that is home to some of the most important history in the United States. It was the site of the Battle of Gettysburg, one of the most significant battles in American history. The town has since become a tourist destination, with people coming from all over to explore the area. There are plenty of things to do in Gettysburg, both inside and outside of the town.
One great way to enjoy Gettysburg is by sampling the food and drink options. The town has a few breweries, including Appalachian Brewing Company and Battlefield Brew Works. There are also plenty of restaurants serving up traditional Pennsylvania German food. If you're looking for something a little more adventurous, Gettysburg is also home to some great barbecue joints, such as Branding Iron BBQ and Borough BBQ.
#5 – Anchorage, AK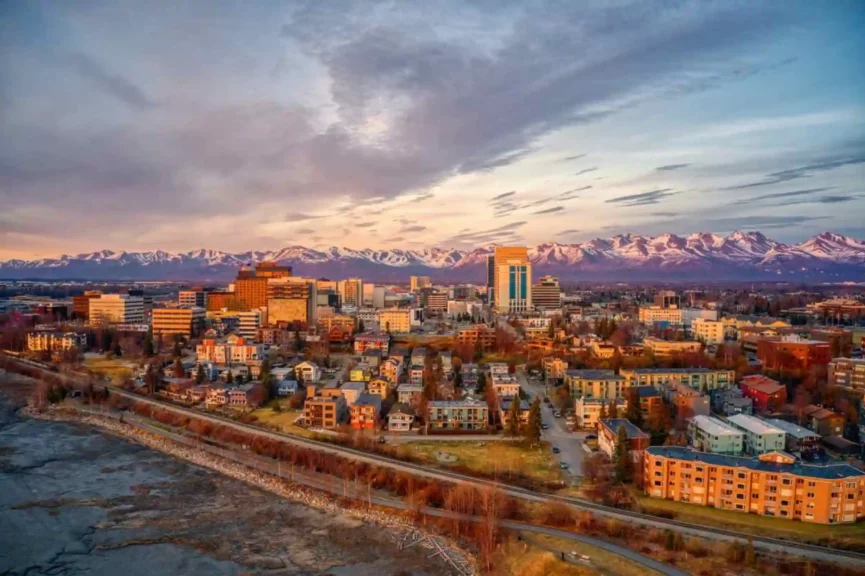 We told you at the beginning that Alaska had road trip potential.
Anchorage, Alaska, is a great road trip destination for those who love the outdoors. There are plenty of local attractions and outdoor activities to enjoy no matter the time of year, as well as a variety of food and drink options. Some of the top local attractions include the Anchorage Museum, Denali National Park, and Elmendorf Air Force Base. Nature enthusiasts will love exploring the immaculate vistas of Chugach State Park, the Knik River Valley, or Mount McKinley.
For food, look no further than Snow City Cafe and Glacier BrewHouse.
Impeccable Storage, Wherever You Travel
Access Self Storage is excited for whatever trip you're cooking up, and we wish you safe travels over the horizon. After the adventure is over, head over to one of our storage facilities for a clean and secure place to store your RV or trailer. With plenty of locations all across the country, you can easily plan your travels around a variety of convenient storage options. Our Wayne, NJ, storage units, for example, include vehicle storage options available in a variety of sizes so you can rest knowing your RV is securely stored as your next RV adventure awaits.
Happy traveling!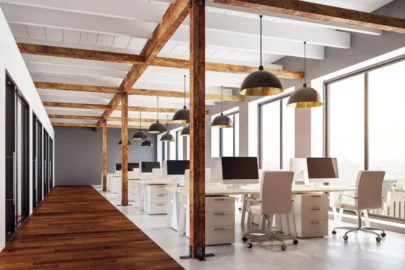 Tips for Getting Settled in Your Company's Brand-New Office
Nothing beats watching your business grow – one day you're in a tiny office, and the next day you're moving into a bigger space. But setting up an office requires time and hard work, especially when you have to move in desks, computers and other heavy equipment. Whether it's your first or second office in Saddle Brook, NJ, Access Self Storage has a few tips for storing your items and setting up your new space with ease.
Read