Ways to Reuse and Recycle Your Moving Boxes
People use moving boxes every day in Long Island City, NY, when relocating or just to store belongings in a storage unit for the season. Once you're done with the boxes, what do you do with them all? Let the experts at Access Self Storage offer some ideas for how to recycle moving boxes when you no longer need them.
Moving
How to Recycle Moving Boxes
Turn them into home storage bins.
Need more space at home but don't have a storage unit? Turn your old moving boxes into convenient storage bins. Make room for them in the attic or garage, and store everything from tools and sports gear to seasonal items in them.
Convert them into playhouses for kids.
Feeling a creative spark? How about turning your moving boxes into an awesome cardboard house for your kids? You can use a few boxes or as many as you want to create the ultimate cardboard playhouse. A cardboard house is a fun (and budget-friendly) addition to your children's room, giving them a place to decorate, to hide away, or to use their imaginations to their hearts' content.
Donate them to people who are moving.
Someone near you is probably moving, so why not advertise your extra moving boxes on Facebook Marketplace, Nextdoor, Craigslist, or another social site? It's free to make a listing and simple to add photos to the post. You can easily donate moving materials to people who need them and get rid of the boxes for good. You can also ask your friends or family members if they could use some boxes for storage or moving. Once the boxes are gone, you'll have cleared up floor space for more important things in your house.
Store or Recycle Moving Boxes Near You
Whether you donate or repurpose them, you don't have to live with the clutter of unused boxes in your home. Want to recycle moving boxes near you? Try the City Mailroom in Long Island City, NY. It recycles everything from corrugated boxes to packing peanuts. You can also store your boxes at Access Self Storage in Long Island City—empty or full—until you need them in the future.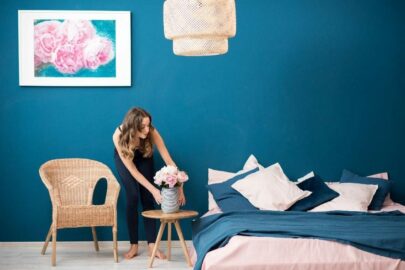 Should You Rent Out a Room in Your House?
Ever since the creation of Airbnb, more people in Little Ferry, NJ, have opened their homes to travelers and vacationers. Renting out a room in your home can bring many benefits, from more income to all kinds of interesting people. If you're on the fence about renting out a room in your home, Access Self Storage can offer some considerations before you take the leap.
Read