Downsizing? Self Storage Helps You Have the Best of Both Worlds
If you've lived in the same house for years, it can be hard to move into a new home even if it's in the same city. However, a smaller place in Manalapan, NJ might be exactly what you need if the kids have finally moved out or your current home is too big to maintain these days. Access Self Storage has a few tips for downsizing your home and how our storage units can help.
Moving
3 Keys to Downsizing Your Home
Evaluate your new space.
One of the first things that you should do before moving is to calculate the total space of your new home. How many closets does it have? Is there a garage, a shed, or other areas for storing your belongings? You'll need to know how much space is available in each part of the house to give you a better idea of how much of your stuff will fit and where it will go.
Consider what you can live without.
Downsizing sometimes means getting rid of things to make room in your smaller home. The best way to figure out what stays and what goes is to make an inventory of everything in your home. Keep in mind that you don't have to sell or give away your belongings. You can always move them to a storage unit for safekeeping or bringing home at a later date.
Make organizing a top priority.
It's a good idea to organize your belongings before you move. You'll know exactly where everything is and what needs to be loaded or unloaded first. It also makes it easier to keep things organized at your new place if you already have everything nice and tidy as you move things in.
How Self Storage Helps With Downsizing
Storage units come in handy before, during, and after a move. They give you a place in which to keep your belongings out of the way and locked up until you're ready to use them. Access can help you pick out an affordable, convenient storage unit in Manalapan, NJ to make transitioning from your current home to a smaller home a less stressful process. Reserve a unit today!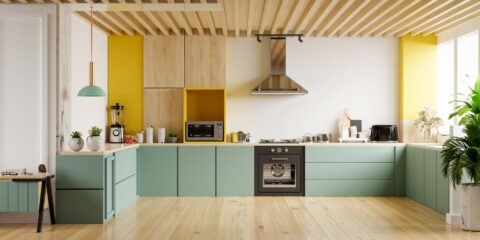 How To Style a Kitchen
The kitchen is an essential part of any living space, and there should be no reason to find yourself bored or displeased with how it looks. Redecorating your kitchen is…
Read