Posted
We'd like to share some exciting news about our Access Self Storage of Oakland facility. Your storage rental transactions just got a whole lot easier!
On January 21, 2014, our storage center at 21 Raritan Road in Oakland, NJ became fully automated. With our new self-service kiosk, you will be able to rent a new unit or make a payment on your existing unit, even when a storage advisor is unavailable. The Insomniac 900 kiosk is designed for convenience, performance and security.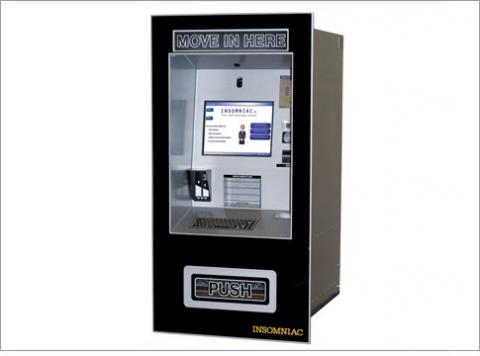 Should you need assistance, the kiosk is fully integrated with the Insomniac Call Center ensuring immediate attention and superior customer service. Simply touch a button on the machine and you will be instantly connected to an Insomniac Live! Storage Counselor. The Storage Counselor can walk you through the payment process and even remotely control the kiosk for you.
We've nicknamed our new technology "Megan" and she'll be available 16 hours a day to serve you better. Along with a new vestibule, new signage, the addition of new security cameras, enhanced exterior lighting and upgraded key pad entrances, Megan is part of our upgraded service, enhancing the safety, security and convenience of storing your personal property with us.
We are excited about providing our tenants with the latest technology in self storage, and invite you to stop by and 'meet' Megan!
Wishing you the best in the New Year!