Spring Road Trip and Outdoor Destinations in Northern New Jersey
People use moving boxes every day in Long Island City, NY, when relocating or just to store belongings in a storage unit for the season. Once you're done with the boxes, what do you do with them all? Let the experts at Access Self Storage offer some ideas for how to recycle moving boxes when you no longer need them.
Vehicle Storage
Want to break free from home confinement while also staying aware of COVID-19? Camping is an activity centered on social distancing. Now's the time to head out on some North Jersey road trips to see the sights and enjoy what nature has to offer.
3 Popular Campsites in Northern New Jersey
The Great Divide Campground
Swing by the storage unit to grab your camping gear, then head out on the scenic Route 519 to Sussex County. Stop by Space Farms Zoo and Museum to see the popular roadside attraction Goliath—a 12-foot stuffed Alaskan brown bear. Afterward, drive to the Great Divide Campground for kayaking, hiking, and picnicking. As a bonus, the campground also has cabins with cable TV.
Mahlon Dickerson Campgrounds
People set out for North Jersey road trips every spring and summer to camp at Mahlon Dickerson Campgrounds. It has space for RV parking and raised platforms for tents. If you want an educational experience while camping, take one of the guided tours to see a few historic sites. Fosterfields Living Historical Farm has been in operation since the 1920s. Check out the master miller dressed in period costume at Cooper Gristmill, or discover the birthplace of the telegraph at Historic Speedwell.
Kymer's Campground
Kymer's Campground is one of the more popular campsites in Northern New Jersey and isn't far from Space Farms Zoo and Museum. This campground offers everything for the family, from park models and cabins to luxury tent rentals if you don't have your own gear. There's an Olympic-sized swimming pool onsite as well as other amenities such as disc golf, tennis courts, a game room, and a fully stocked lake for fishing. The camp store also has basic necessities like firewood, food, and toiletries.
Store Your Gear or RV with Access Self Storage in New Jersey
When you're done camping, you may need additional room for your gear and equipment that your closets and garage can't accommodate. Our storage units have plenty of space for your items, keeping them stored away and your home free of clutter when you don't need them. Plus, you can park your RV, car, or another vehicle at select Access Self Storage facilities. Find your nearest storage location in New Jersey to browse unit options or rent online today!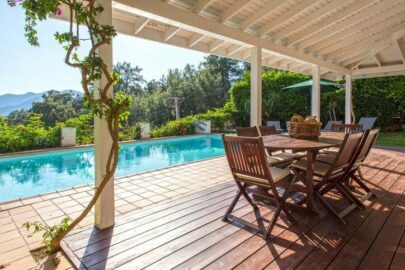 How Self Storage Can Help Your Rental Property Business
If you own any rental property, chances are you're aware of how difficult it can be to make everything work just right, all the time. You need to make sure all the maintenance is up to speed, housekeeping is done between guests, and the furnishings are in good repair, practical, and aesthetically pleasing. It's a lot, and no one would blame you for having a hard time keeping it all organized.
Read