How to Store Your Bike When Cycling Season Is Over
It might feel like fall has just arrived in North Brunswick, NJ, but it'll be over soon and stepping aside for winter to make its mark on the area. With biking season almost behind us, it's time to consider placing your bike in storage to protect it from the elements. Access Self Storage offers a few maintenance items you should keep in mind when putting it away for the winter.
Storage Tips
3 Storage Tips for Your Bicycle
Winterize your bike.
Before you store your bike for the winter, you'll need to wash it thoroughly to remove any mud or grime that could corrode the parts. Lubricate the chain, put air in the tires, and give your bike an overall tune-up to keep it in good shape while it sits for months on end.
Pick a good storage spot.
Would you rather keep your bike inside where it's warm all winter long or in the garage where you have extra storage space? It's important to choose the right area that keeps it from being damaged or in the way. If you're short on space in your home or the garage, self storage is available to keep your bike and biking equipment tucked away safely for the winter.
Mount the bike on the wall.
Whether you have one bike or a few, you'll need 8extra storage space in your home or garage to keep it all out of the way. Hanging your bike on a wall hook is a good idea. Using wall or ceiling hooks will not only protect it from accidental run-ins with the car in the garage but also save space on the floor for other items.
Affordable Storage Units for Your Bike
When space in your garage or home is at a premium, storage units are the answer to your problem. With climate-controlled storage, you can stow away your bike without worrying about moisture and temperature damage. The frame and the chain won't develop rust over the winter, and your bike will be ready to ride as soon as the spring sun starts to shines down on North Brunswick, NJ.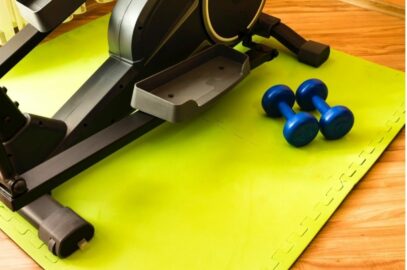 Where to Put Exercise Equipment That's Consuming Space
A home gym sounds great at first—that is, until you realize there's no more room for storing your weights or elliptical. It's easy if you only have a few dumbbells, but it becomes more difficult when you have large exercise equipment. If you'll be using the great outdoors as your gym more than your indoor gym once the weather warms up, Access Self Storage in Oakland, NJ, has some tips on where to put your workout gear so you can clear up space around the house.
Read