The 3 Best Ways to Enhance Your Home Security
No matter if you've recently purchased your home or lived in it for years, it's wise to consider home security to protect you and your family. The FBI says that a burglary happens every minute in the United States. How can you be sure that your Plainfield, NJ, home won't be one of them? Access Self Storage has a few tips on how to enhance your home security for the future.
Security
3 Tips for Improving Home Security
Invest in home automation.
Want to keep prying eyes in Plainfield, NJ, off your property? Set your home up with electronic automation. Install smart lights and curtains that you can control from your phone. Put the lights on a schedule so that it looks like you're at home even when you're away.
Keep an electronic eye on things.
A home surveillance system is the ideal option for keeping your home secured. Set up cameras around the perimeter and install a video doorbell to keep an eye on who's outside the door. You can also install cameras inside and control them with an app from your phone, giving you a way to see what's going on when you're not there.
Make the exterior look more secure.
Even if you don't have a security system, placing a security sticker on the windows can help to prevent break-ins. If there are overgrown bushes outside your windows, cut them back so that possible intruders won't have a place in which to hide and scope out your home.
Extra Tip: Take your priceless belongings elsewhere.
Sometimes thieves break in and escape with items even if there's a security system in place. If you really want to protect your items consider a climate-controlled storage unit. Access Self Storage in Plainfield, NJ, has units available in many different sizes to fit small and large items and to keep your things safe and protected from thieves, extreme temperatures and moisture damage.
Secure Storage for Your Belongings
Home surveillance helps you to keep an eye on your home and to protect your family and belongings. Whether it's a camera system watching over the exterior or a climate-controlled storage unit protecting your items, keeping your things secured is the ultimate priority. Rent one of our storage units for your important items today!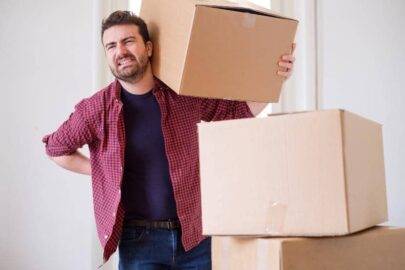 Packing and Moving Mistakes to Avoid
Moving has to rank in the top 10 for the most stressful events in life. Between all the packing and time-sensitive planning leading up to the move, there's not a lot of room for mistakes. Getting ready to move to or from Long Island City, NY, and need some moving tips to get you on the right track? Let Access Self Storage help you make the right decisions when packing and moving your belongings.
Read