Self Storage Unit Facility
in Saddle Brook & Fair Lawn
Self Storage Units in Saddle Brook, NJ
Located on North Midland Avenue, our Saddle Brook storage facility is conveniently located with easy access to Interstate 80, Highway 208, and Garden State Parkway. Our storage units are a perfect fit for your decluttering project or to give you some breathing room during a move. Find Access Self Storage in Saddle Brook, NJ, nestled in a cozy residential area just a short distance from Artesian Fields County Park, Saddle River County Park, and Sixteenth Avenue Elementary School. We're also happy to serve nearby residents from Rochelle Park and Elmwood Park.
Climate-Controlled Storage in Saddle Brook, NJ
At Access Self Storage, we strive to make your Saddle Brook storage experience as painless as possible. From 4×3 locker units to 10×30 storage spaces on the first floor, we're proud to provide a variety of climate-controlled self storage selections for our diverse customers. You will find convenient perks at this location, such as dollies and carts, storage shelves, and moving assistance like truck rentals. We also sell boxes and other packing and moving supplies on site, so don't worry if you run out: We've got you covered. Other benefits include free package acceptance and business storage solutions in Saddle Brook, NJ—so no matter if you have inventory, equipment, or temperature-sensitive belongings to store, you can find what you need.
Affordable, Flexible Storage Rentals with Daily Facility Access
Additionally, our Saddle Brook location is committed to bringing you simply the best service available. With month-to-month self storage rentals and a guaranteed rate for a full year after you move in, we won't ever make you sign a lengthy contract upfront. And with our unparalleled rent refund policy, we'll refund unused rent when you move out. Concerned about storage security in Saddle Brook? Our property is fully fenced and equipped with electronic gate access controls to ensure tenant-only entry.
Rent Your Saddle Brook Storage Unit Today
Whether you need a short-term or long-term storage solution, Access Self Storage in Saddle Brook, NJ, can provide a fantastic experience and home away from home for your things. To get started today, visit us during everyday office hours to speak with our staff, or reserve your unit with us in Saddle Brook online!
Rent or Reserve? Renting online saves you TIME and MONEY. Reserving holds a unit for 21 days.
Local. Family Owned. Trusted.

2019 NJ Family Business of the Year Award
A+ Rating on BBB
40 Years serving New Jersey and NYC
Always giving back to your communities.

U-Haul Truck Rentals

Extra convenient to pick up and drop off.

Security

Fenced and Gated with electronic access controls.

Boxes - Order Online

Curbside Pickup. Everything you need for packing is here.

Shelving

Awesome organization can be yours. Everything visible and easy to retrieve. We set them up for you.

Rolling Carts

Loading and unloading made easier. Available at no cost.

Moving Assistance

We can help you find local movers to assist you with your items. We can also recommend a full-service moving company.

Earn $55 for Referrals

When your friend rents, we pay you $55.

Climate Control

Extra protection for your things. More comfortable for you.

Month-to-Month

No long-term commitment.

FREE Package Acceptance

Not going to be home? We'll hold your packages. Great for businesses, too.

Wide Driveways

Large trucks can get in and out easily.

Community Resources

We provide storage services to residents of Saddle Brook, Rochelle Park, Fairlawn, Elmwood Park, Garfield, Lodi, Maywood, Clifton, South Hackensack and Hackensack. Access Self Storage is conveniently located on North Midland Ave. in Saddle Brook, NJ, right next to the Quick Chek.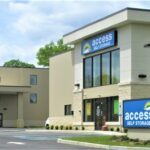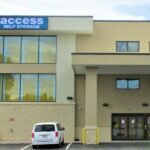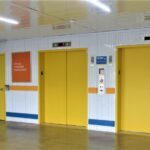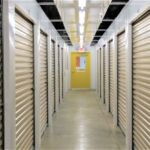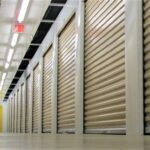 This place is the best the staff is awesome!!! It is extremely clean and I can't imagine going anywhere else after having my belongings here?
? Very welcoming and helpfull.
So all here professionally. It is visible. It indeed likes me.
So all here professionally. It is visible. It indeed likes me.
Thery professional. Nice. I like
Excellent storage facility. Well maintained and caring staff.
Very clean, convenient, friendly, and helpful place. Staff was overly helpful and accommodating. Quick and awesome experience! Great prices as well. Easily accessible units.
The staff was very polite and explained everything necessary to rent the unit. I was even given the opportunity to try the new lock used on most units. Lastly, I was helped to my car by staff carrying boxes I purchased. Location was very clean and masks were required.
Martha was a pleasure to work with. Extremely helpful and has the patience of a saint. Facilities are clean and well maintained. Good Security. Highly recommend.
Safe location, convenient. Super helpful and friendly manager and staff. They understand what's needed to assist people using storage for the first time, or first time at their location, or if you need additional supplies. They show pride in how they run their business. There's also a QuickCheck next door in case you need refreshment for a longer day moving.
Martha's customer service was excellent. She helped me to understand the best unit for my needs and explained clearly how the rental process works. The promotions were great and the office and building were both clean! I would highly recommend this location for your storage needs!
Marta was awesome!!! I live in fort lee and she's the only reason why still come here?
Would like to thank Martha for her excellent customer service. She was very polite, knowledgeable and friendly. She thoroughly explained all the information I needed to know and made me feel at ease as it was the first time I was renting a storage unit. Martha ensure I was happy and comfortable with the size I selected. I would most definitely recommend this place. The unit and building are very clean, well lit and the hours are very convenient. Great location. Staff is very friendly and helpful.
The office manager was very helpful and knowledgeable, the units were clean and the facility secure. My wife and I are very happy we chose Access self storage
Very clean, ery quick snd very nice. In and out with everything in less than 20 Min.
Nick & Manny were so friendly and helpful — couldn't have asked for a better experience or guidance!
Great place to store your stuff! Friendly and helpful staff.
The sale person was very good. Good customer service and neat location.
Nick was very helpful, took the time to review details. Clean facilities, reasonable pricing
Went in and set up my storage unit in August 2020. Nick the representative who helped me was great. Accommodated me quickly and promptly. Overall great experience and extremely clean facility
We just returned to Access Self Storage for our 4th unit. The facility is always clean and it is always easy to move our things in and out. The customer service staff are congenial and fast. I highly recommend Access Self Storage.
Access Storage in Saddle Brook is a clean, uncrowded storage facility with helpful, clear and concise explanations. Martha was friendly, helpful and always tries to get you the best unit at a good price. Highly recommend!
Peter and staff were helpful and knowledgeable. Reasonable prices. Facility is safe, clean, and well cared for.
Great service overall! Martha was VERY helpful in explaining the process to me, and showing me the units, as I've never had a storage unit before. Thanks again Martha!
The service here is nothing less than amazing. The staff is so friendly and make the process painless. The building is clean, climate controlled, secure, and has the best prices in the area. Would highly, highly recommend!
Staff is fantastic, and everything is clean and fresh, and prices are among the most competitive! Wish I had found this place earlier in my life!
I just rented the storage unit today what I can see is the entire facility is very cleanly. The customer service was incredible everything was explained to me in detail so I have a full understanding of how everything works I was asked repeatedly if I had any questions or concerns about anything which was great reassurance to me that they are really interested in my business and in me I won't give it five stars because I haven't experienced using the unit
Nice and clean, new facility. Regarding the storage unit building, I had a bit of an issue getting a couch through the first entrance doors.. I wish there was more clearance to allow for larger items to pass. The sliding doors really need to be larger and higher, or ideally, no doors at all, so that we can go right into elevators with our belongings.. Other than that, it was a great experience. Martha Velasco assisted me every step of the way, from signing up for a storage unit, to buying moving supplies I needed, to renting a U-haul.. She is always a pleasure to deal with, and always happy to answer my questions. She went above and beyond to get me set up with the Uhaul, as it was a bit of a process for me, but she gladly walked me through it.. We all know that moving is stressful, but she really made me feel like I had someone there to help through a difficult time. Thanks so much, Martha!!
Staff is super friendly and the units and facility are clean. With as many units as there are, it's never too busy and there is plenty if parking. Nick helped me and answered all my questions. Highly recommend access storage in Saddle Brook.
Just wanted to thank Pete Kocoski for his assistance in setting up our new storage unit. He was very helpful in selecting the size unit that we required at a promotional rate. He thoroughly explained all the information we needed to know and walked us out to our storage unit to view it and ensure we were happy with the size we selected. I would recommend, if you need a storage unit, ask for Peter. Enjoy the holidays!
I recently moved in May 2018. I needed a safe, clean and easily accessible storage facility to put my things into. Access Self Storage is the best facility that I have found. Easy together to and they have extended access times.
---
Frequently Asked Questions
What time do I have access until?

Tenants have access to their storage units from 5am to 11pm 365 days a year unless past due or an unforeseen event.
Is this a month to month or a long term contract?

This is a month to month storage lease and renews on the 1st of every month.
What day is my rent due?

At our facility the rent is due on the 1st of every month for every customer.
How do I access the building/What is my access code?

Access to the building is through an access code input on keypads located at the entrance to the building, 1st floor, and elevators. For Security all access codes can only be given out to the Account holder in person with valid ID.
Do you have elevators and carts?

Yes! we have push carts available to move your items and 2 Large elevators.
Do you have movers?

Unfortunately we do not have any type of moving service but we can refer movers if needed.
Is there any place i can throw away items/Dumpster use?

Every customer is required to bring in all their items and remove all items from the property.