Find a new home for your stuff at Access Self Storage
Showing 1 Access Self Storage Locations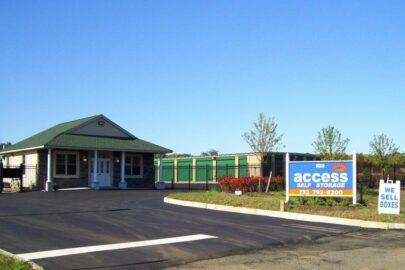 Climate-Controlled Storage in Manalapan, New Jersey
As Manalapan, NJ, experiences a humid subtropical climate with warm summers and cold winters, climate-controlled storage is a practical choice for individuals and businesses hoping to prevent temperature-related damage, like warping, cracking, and mold growth, which can occur due to frequent temperature fluctuation.
At Access Self Storage, our climate-controlled storage units in Manalapan are equipped to maintain a stable interior environment between 55 and 85 degrees to keep items susceptible to weather-related damage shielded from the elements.
Find Climate-Controlled Storage in Manalapan, NJ, With Access
Opting for climate-controlled storage in Manalapan is a great way to safeguard items like wooden furniture, leather, instruments, and more that are susceptible to weather damage. At Access, our climate-controlled storage units in Manalapan, NJ, provide peace of mind regardless of the weather conditions outside.
Interested in all that climate-controlled storage has to offer? Rent a climate-controlled storage unit on Madison Avenue, online today and find the perfect new home for your temperature-sensitive belongings!
Frequently Asked Questions (FAQ)
Do I Need a Climate-Controlled Storage Unit in Manalapan, NJ?
When you experience all four seasons, you know there are benefits and drawbacks to cold winters and hot summers. One of those drawbacks include weather damage to your more delicate belongings. Thankfully, climate-controlled storage provides an added layer of protection that ensures your belongings remain in optimal condition, regardless of the weather outside.
What Can I Store in a Climate-Controlled Storage Unit in Manalapan, NJ?
You can store a wide variety of things in your Manalpan climate-controlled storage unit. These units are specifically designed to support more sensitive items or anything that might be damaged when exposed to changes in weather. Some temperature sensitive items include documents, electronics, wooden furniture, collectibles, and more. However, they can also hold any of the items you could store in a standard storage unit.
Interested in Climate-Controlled Storage for Rent in Manalapan, NJ?
If you're considering renting a climate-controlled storage unit in Manalapan, Access Self Storage is here to help! We provide climate-controlled storage units to help keep your temperature sensitive belongings in tip top condition! If you have questions about availability, feel free to contact us or rent or reserve a climate-controlled storage unit in Manalapan online today!